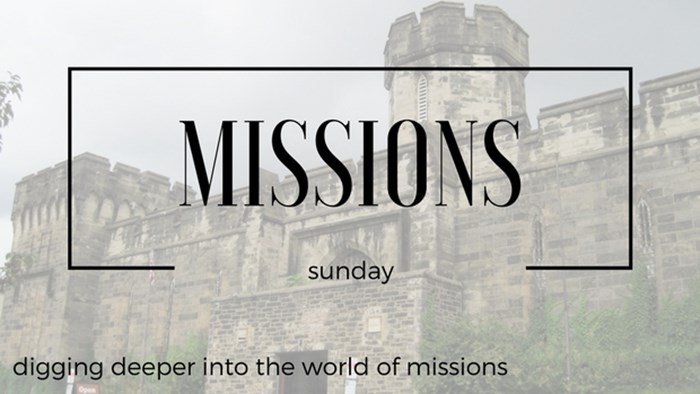 Read The Missing Key to the Refugee Crisis: Christian Hospitality towards Muslims, Part One (The Calling of Levi: Jesus Invites the Marginalized; Levi's Feast: The Challenge of Hospitality to the Marginalized; Jesus Reveals His Motive; Jesus and the Samaritans: Enemies among the Marginalized).
The Early Church: Embracing Marginalized Enemies
Acts 8:4-25 gives a vastly different account of the Samaritans; Phillip proclaimed the gospel to the Samaritans and many came to faith. As a result, the Jerusalem Church sent Peter and John as representatives to investigate. They sent the same John who earlier wanted to call fire down from heaven on a Samaritan community for their inhospitable behavior towards Jesus (Luke 9:52–55). Yet John probably felt a different attitude as he set out for Samaria with Peter (Bruce 1988, Kindle Electronic Edition: Location 6306-6307).
When Peter and John arrived, they witnessed the work of the Spirit of God among the Samaritans. Instead of calling judgment upon them, they extended their hands and prayed for them. As a result, the Samaritans experience an outpouring of the Spirit: "Suddenly the Spirit of God is poured out and their lives too and they will never be the same" (Barrett 1994, 412).
Convinced of God's work among these Samaritans, Luke pointed out the impact of their change. While Peter and John were on their return journey to Jerusalem, they were "preaching the gospel in many other Samaritan villages" (Acts 8:25). This time, they were not asking for judgment by fire on more Samaritan villages (Luke 9:51–55).
The Spirit of Jesus changed John and Peter's hearts. Other Samaritan villages welcomed them and they bore witness to what Christ had done as they were hosted by these Samaritans. We don't know how many different Samaritan places they likely stayed during this ministry outreach, but Jesus' message of "loving your enemies" (Matt. 5:44) certainly came through.
These critical engagements by Jesus and his apostles with the marginalized Samaritans do not just demonstrate a casual meeting; rather, "Jesus' movement aims at nothing less than the transformation of human society" (Koenig 1985, 29). There is a bigger picture of Luke-Acts that demonstrates how "God in Jesus Christ … show[s] a marked clemency to the enemies of the Jews" (Ford 1984, 89-90). Amos Yong summarizes that strangers can be welcomed and engaged following Jesus inclusive practices (Yong 2008, Kindle Electronic Edition: Location 836).
The Church's Response: The Marginalized Today
Today, many Christians view Muslim refugees much like the Jews felt about the Samaritans at the time of Jesus' ministry. It takes courage. That's why Christine Pohl says, "…hospitality that welcomes 'the least' and recognizes their equal value can be an act of resistance and defiance, a challenge to the values and expectations of the larger community" (Pohl 1999, 62). It is necessary to move beyond fear and, in doing so, we do not simply accept the stranger's mere existence, but rather we actively welcome a stranger with the least status (Bretherton 2010, 148). In essence, the marginalized and the outsiders become guests.
The massive influx of refugees in Spain today represents a genuine opportunity to reach those who have been unreached. Patrick Johnstone and Merrill agree that this current massive migration represents a tremendous opportunity as a strategic opportunity for unprecedented outreach to people who may have never heard or understood Christ's message and these migrants as possible fertile soil for the gospel seed (Johnstone and Merrill, Kindle Electronic Edition: Location 1205-1206).
Here, hospitality meets the real needs of incoming refugees, and mirrors Jesus' actions. This challenges the Church to relate to refugees, who face "greater levels of discomfort, disadvantage, and risk" (Jackson 2016, Kindle Electronic Edition: Location 179). This does not mean that it will be easy:
It requires understanding a people geographically, demographically, culturally, spiritually, politically, historically, and linguistically helps us to understand how best to communicate the gospel, make disciples… The best way to understand the people whom you are called to serve is to get to know them. (Payne 2012, Kindle Electronic Edition: Location 1157)
Due to the influx of migrants and media attention, many Christians, especially in Europe, voice their fear of the possibility that the Muslim refugees may actually have terrorist motives. The result is that
numerous people who came out of Islam but ended up isolated and lonely, cut off from their family. They didn't get the welcome in the Christian community that they had hoped for. (Christians were too busy asking one another, 'What if he's a spy?') Often these seekers have gone back to Islam. (Johnstone and Merrill 2016, Kindle Electronic Edition: Location 1286-1288)
Fear, apathy, and lack of true hospitality can have eternal consequences on new arrivals. Outreach need not be proclamation alone, but rather generous hospitality and the sharing of one's life that can lead Muslim refugees toward knowing the loving Savior.
It is possible that many people at first feel overwhelmed when they think of opening their homes to strangers, and yet, "when strangers and hosts are from different backgrounds, the intimacy of a shared meal can forge relationships which cross significant social boundaries" (Pohl 1999, Kindle Electronic Edition: Location 827).
The hosts are also richly blessed in that they can break out of the norm: "For most of us, the private circle of family and friends are confined to persons of the same race, economic status, and life-experiences as our own" (Palmer 1981, 41). William Willimon argues that "encounters with strangers require more brain work than meetings with friends, where our brains tell us to expend less energy and hunker down in our comfort zones among the familiar and the accustomed" (Willimon 2016, Kindle Electronic Edition: Location 357), but this is precisely what Jesus did: he broke out of the religious and social norms of his day.
In turn, his followers must learn that:
The 'practice of exclusion' and the 'language of exclusion' go hand in hand with a whole array of emotional responses to the other, ranging from hatred to indifference; these exclusions both call forth emotional responses and are sustained by them. (Volf 1996, Kindle Electronic Edition: Location 261)
One of the most wonderful discoveries when engaging with refugees and the marginalized is that public interaction brings the stranger down to the human scale and makes our perceptions less paranoid and more realistic (Palmer 1981, 41). Hospitality to the foreigners opens new opportunities.
In other words, "The call to follow Jesus is a call to remove from our vocabularies the phrase 'We've never done it that way before'" (Payne 2012, Kindle Electronic Edition: Location 125). When engaging with refugees, the Church is offered opportunities for discovery that transforms her attitudes.
Conclusion
The example of Jesus and the Early Church in the Luke-Acts passages serve as a rubric for the Church today in offering hospitality to the marginalized. This biblical view of hospitality can transform and correct the current mindset of believers in Europe towards those who God has brought to their doorstep from many of the least reached people groups.
Hospitality gives the key to forging relationships that can bear witness to the redemptive love of Jesus, while simultaneously transforming his Church to be an outward focused, welcoming body, equally transformed by the joy of knowing people who enrich the life of the Church regardless of their background. Hospitality can function as an outflow of the transformational nature of the missio Dei for those who are currently outside the reach of the Church. If we embrace the 'foreigner' today, this missing hospitality link can make a difference for generations to come.
References
Barrett, C. K. 1994. Acts: Volume 1: 1-14. The International Critical Commenttary. London: T & T Clark.
Bauman, Stephan. 2016. Seeking Refuge: On the Shores of the Global Refugee Crisis. Chicago: Moody Publishers.
Bock, Darrell L. 1994. Luke. The IVP New Testament Commentary Series. Downers Grove, Ill.: InterVarsity Press.
_____. 1996. Luke Volume 2: 9:51-25:53. Baker Exegetical Commentary on the New Testament. Grand Rapids, Mich.: Baker Books.
Bonhoeffer, Dietrich. 1955. Ethics. The Library of Philosophy and Theology. New York: Macmillan.
Bretherton, Luke. 2010. Hospitality as Holiness. Burlington, Ver.: Ashgate Publishing Company.
Bruce, F. F. 1988. The Book of the Acts. Rev. ed. The New International Commentary on the New Testament. Grand Rapids, Mich.: Wm. B. Eerdmans Publishing Co.
Craddock, Fred B. 1990. Luke: Interpretation: A Biblical Commentary for Teaching and Preaching. Louisville: John Knox Press.
Fernando, Ajith. 1998. Acts. The NIV Application Commentary. Grand Rapids, Mich.: Zondervan. Kindle.
Ford, J. Massyngberde. 1984. My Enemy Is My Guest: Jesus and Violence in Luke. Maryknoll, N.Y.: Orbis Books.
Green, Joel B. 1997. The Gospel of Luke. The New International Commentary on the New Testament. Grand Rapids, Mich.: Wm. B. Eerdmans Publishing Co.
Jackson, Darrell and Alessia Passarelli. 2016. Mapping Migration Mapping Churches' Responses in Europe. Geneva, Switzerland: World Council of Churches.
Johnstone, Patrick and Dean Merrill. 2016. Serving God in a Migrant Crisis Ministry to People on the Move. Colorado Springs: Global Mapping International. Kindle.
Just, Arthur A Jr. 2003. Luke. Ancient Christian Commentary on Scritpure. Downers Grove, IL: InterVarsity Press.
Knoppers, Gary N. 2013. Jews and Samaritans: The Origins and History of Their Early Relations. New York: Oxford University Press.
Koenig, John. 1985. New Testament Hospitality: Partnership with Strangers as Promise and Mission. Philadelphia: Fortress Press.
Legrain, Philippe. 2007. Immigrants: Your Country Needs Them. 1st ed. Princeton, N.J.: Princeton University Press.
Levine, Amy-Jill. 2006. The Misunderstood Jew: The Church and the Scandal of the Jewish Jesus. 1st ed. San Francisco: Harper San Francisco.
Longenecker, Richard N. 1995. Acts. The Expositor's Bible Commentary with the New International Version. Grand Rapids, Mich.: Zondervan.
Marshall, I. Howard. 1978. The Gospel of Luke: A Commentary on the Greek Text. The New International Greek Testament Commentary. Grand Rapids: Wm. B. Eerdmans Publishing Co.
Morris, Leon. 1974. The Gospel According to St. Luke: An Introduction and Commentary. 1st ed. The Tyndale New Testament Commentaries. Grand Rapids: Wm. B. Eerdmans Publishing Co.
Payne, J. D. 2012. Strangers Next Door : Immigration, Migration, and Mission. Downers Grove, Ill.: InterVarsity Press. Kindle.
Pohl, Christine D. 1999. Making Room: Recovering Hospitality as a Christian Tradition. Grand Rapids: Wm. B. Eerdmans Publishing Co. Kindle.
Rogers, Glenn 2003. Holistic Ministry and Cross-Cultural Mission in Luke-Acts. missionandministryresources.net Mission and Ministry Resources.
Volf, Miroslav. 1996. Exclusion and Embrace: A Theological Exploration of Identity, Otherness, and Reconciliation. Nashville: Abingdon Press. Kindle.
Willimon, William H. 2016. Fear of the Other: No Fear in Love. 1st ed. Nashville: Abingdon Press. Kindle.
Yong, Amos. 2008. Hospitality and the Other: Pentecost, Christian Practices, and the Neighbor Maryknoll, NY: Orbis Books. Kindle.
The Exchange is a part of CT's Blog Forum. Support the work of CT. Subscribe and get one year free.
The views of the blogger do not necessarily reflect those of Christianity Today.