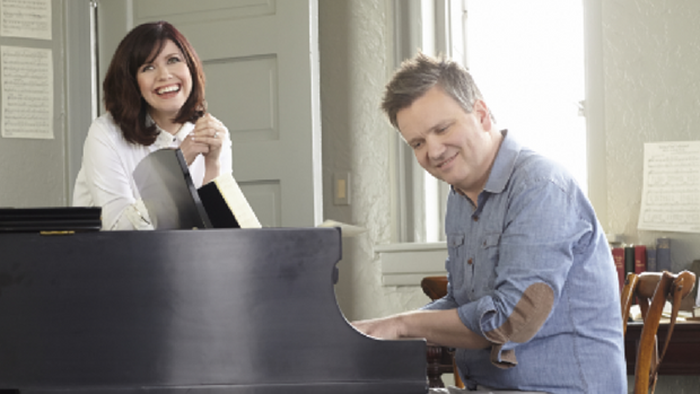 My friend Keith Getty was recently honored as an "Officer of the Order of the British Empire" by Britain's Queen Elizabeth II. I was able to talk with him about the award, his contribution to modern hymn writing, and his new book.
Ed: Give us some background on the award you just received.
Keith: It's called the OBE and it's an Order of the British Empire. It happens each year on New Year's Day and on the Queen's birthday, during which they honor people who have enriched the culture of the British Empire...
The civil servants send these very polite letters as a nomination which almost make you think you're in some kind of period drama. Then it has to go through the political channels. So after the nominations, then we just wait for a few weeks. But of course we had to stay silent about the whole thing.
Ed: You're an Evangelical Christian, which is no longer mainstream. How did they end up awarding you?
Keith: In British culture, I think there is still a respect for what they call the "classical hymn." Our hymns toe this unusual line between being considered classical and traditional, and yet also contemporary. It's probably the biggest strength and the biggest weakness of our music. It's never been wholly contemporary, and it's never been wholly classical. The music lives in both worlds.
In British culture, hymns are part of the tradition of the empire. Hymn singing is still more popular in Britain than going to churches. This is different than in America, where people go to church but you can't get them to sing hymns.
The hymns very much speak out of my education as a Northern Irish Citizen, which means there's both the Irish-ness in the melodies, and yet there's British-ness in the poetry and how we go about things. I believe the Archbishop of Canterbury used them at his enthronement in the Canterbury Cathedral with the lull and symphony and there was a boys choir. A lot of the cathedrals have recorded them in different contexts. I think they've become popular hymns on the BBC Songs of Praise, which is a flagship show.
Ed: So people think of the British Empire, and they know you're Irish, I think a lot of people don't know how to put that together. Could you explain this?
Keith: The six Northern Irish counties are part of Great Britain. When we feel like being Irish, we can be Irish, and when we feel like being British, we can be British. It's really great.
Ed: Switching topics, I just had the privilege of reading and endorsing your new book, Sing! Why and How We Worship. Tell us about the book and why it matters.
Keith: The new book is part of the wider campaign. Five hundred years ago, Martin Luther launched the Reformation through the preaching and singing of the word. He realized that in order to build deep believers, you had to let the word of Christ dwell within them in a deep way through preaching and through singing.
To go without preaching or singing would create unhealthy people. This was his vision. I'm knocking on it 500 years later. We're trying to ask the question, "Are our churches singing?" Luther believed that this gospel was for everyone. So he wanted everyone to come into church and to sing. To be in church loving each other meant singing to one another. This is part of how we serve one another.
This book is meant to explain this, then to look at four things: how singing affects us as individuals, how it affects our families and enriches our families, how it affects our congregations and the community of our congregations, and how it is a radical witness to our communities. Singing is the second most common command in scripture; yet, I have never seen a book for all people about singing.
Sing! Why and How We Worship will be available in September.
Ed Stetzer holds the Billy Graham Distinguished Chair of Church, Mission, and Evangelism at Wheaton College, is Executive Director of the Billy Graham Center, and publishes church leadership resources through Mission Group.
The Exchange is a part of CT's Blog Forum. Support the work of CT. Subscribe and get one year free.
The views of the blogger do not necessarily reflect those of Christianity Today.