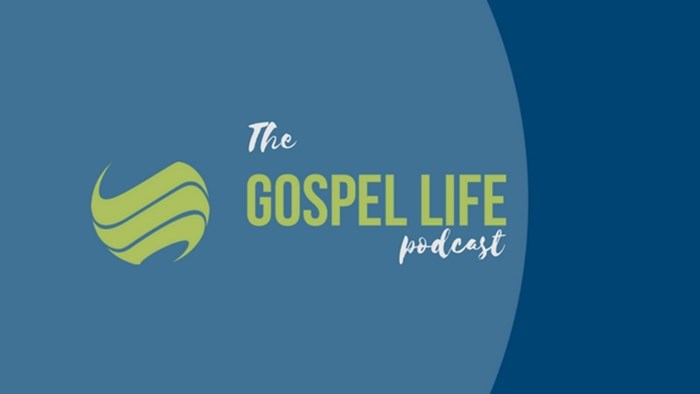 Wes Holland, Program Administrator of the Rural Matters Institute at the Billy Graham Center, reminds us that God went on a rescue mission for us, and that we must do the same for others. He shares two challenges that will help us truly serve God. These two simple steps – being present instead of just occupying space and writing down our gospel moments in order to share them with others – can make all the difference in seeing those around us come to faith.
Laurie Nichols, Director of Communications at the Billy Graham Center, reminds us that even when we don't see God working, He is. And if we remain faithful in prayer and seek ways to reach out to those who don't yet know the love of God, He will open doors.
Stay the course, friends. Your work is not in vain (Heb. 6:10). Keep working as though it all depends on you (Col. 3:23), and keeping praying as though it all depends on God (Eph. 6:18).
Kerilee Van Schooten, Church Evangelism Research and Ministries Coordinator at the Billy Graham Center, reminds us that our evangelism must be authentic and real, or people will know it. When others sense we care for them, their hearts soften to the good news we are seeking to share. We must also be ready for how others will respond, even if it's difficult to hear.
Jerry Root, Evangelism Professor and Director of the Evangelism Initiative at the Billy Graham Center, discusses how we can get into gospel conversations easily and winsomely. These practical how-tos cover the desire to be loved by God and an understanding that we are all messed up. Talking to people about the love and forgiveness of God is natural and isn't as hard as we think.
Karen Swanson, Director of the Institute for Prison Ministries at the Billy Graham Center, talks about acts of kindness and how the concept of 'paying it forward' can be used as part of our evangelism strategy. Our acts of service, when combined with our gospel proclamation, make a very powerful witness.
Christina Walker, Associate Director of Academic Programs at the Billy Graham Center, discusses Dietrich Bonhoeffer's Life Together and the first service we owe to others. We must begin with listening to others. In the cacophony of noise, will we be the kind of people who will truly love others best by actually getting to know them? When we talk with non-Christians, our first step might just be closing our mouths.
John Richards, Managing Director of the Billy Graham Center, discusses inconvenient evangelism moments and how we can begin to step into them in order to see God change lives. John uses personal examples to encourage us to actually pray for 'inconvenient' moments for the furtherance of the gospel and the potential of changed lives. We must remember that one moment can impact someone's eternity.
Ed Stetzer, Executive Director of the Billy Graham Center, discusses the intersection of showing AND sharing the love of Jesus. Why did Jesus come, and how do we hold in tension serving others and proclaiming Christ to others? The gospel isn't something we do; it's something Jesus did. How are we responding?
Ed Stetzer holds the Billy Graham Distinguished Chair of Church, Mission, and Evangelism at Wheaton College, is Executive Director of the Billy Graham Center, and publishes church leadership resources through Mission Group.
The Exchange is a part of CT's Blog Forum. Support the work of CT. Subscribe and get one year free.
The views of the blogger do not necessarily reflect those of Christianity Today.