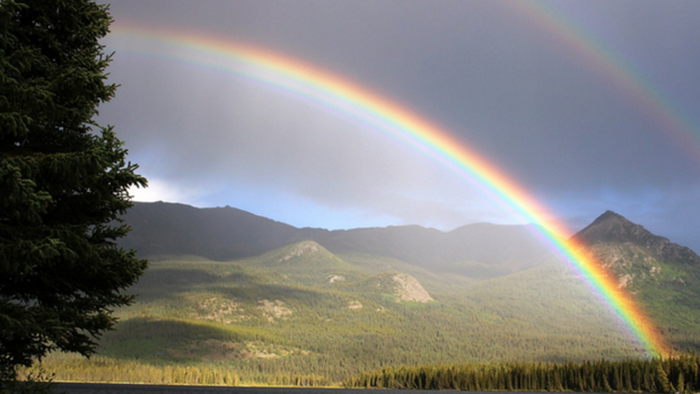 Image: pixabay
The articles in this series on biblical preaching have been so helpful! Many thanks to the writers. Here, I want to share my story, which reveals the power of biblical preaching to lead even if you're not a great leader.
I am not a strong leader by nature, and early on at Christ Fellowship, mean-spirited people inside our church began to control me. They were on a mission to stop me from leading our church and were willing to do whatever it took to stop me. At the same time, pastors and denominational leaders from Miami were telling me, "Miami is unreachable!"
I realized I was up against a daunting challenge both from inside and outside the church. To say all this frightened me is an understatement! However, biblical preaching tore down the strongholds inside and outside, and biblical preaching poised our church to become a force for God in Miami.
When I first arrived in Miami over 20 years ago, I was excited about reaching our city for Christ. Miami is 97% lost or unchurched. As the leader, I would need to position Christ Fellowship to become a movement of God that could push back the gates of hell and advance the Gospel.
However, resistance within our church quickly rose up against my leadership. In fact, I soon discovered the church of which I had become pastor (then First Baptist Church) was led and controlled by committees. The people on these committees made it clear that I would not be the leader of the church. They were also experts at leveraging "Roberts Rules of Order" and the constitution and bylaws to imprison me from leading the church. But here's the strategy that changed everything:
1. The most strategic place from which to lead the church is the pulpit.
See Nehemiah 8: "And Ezra the scribe stood upon a pulpit…"
At every church committee meeting I attended, whatever I suggested was almost immediately shot down. I soon realized that I was wasting my time by preparing for these meetings because I had no control and no authority.
Then, one morning, I read this from Nehemiah 8: "And Ezra the scribe stood upon a pulpit of wood…and the ears of all the people were attentive to the book of the law." As I read that I realized that the pulpit is the one place where I could have "all the people's attention" at once. For one hour each Sunday morning and one hour on Sunday night, I had the attention of every person in the church.
I also realized that the pulpit was the one location from which the committee members and power brokers could not control me. Then it occurred to me: the pulpit is the most strategic place from which I could lead our church!
2. The most important time of a pastor's week is 'getting prepared.'
See 2 Timothy 4:2: "Preach the Word; be prepared…'"
It seemed axiomatic to me that I should pour most of my energy into pulpit preparation, because that's where I had everyone's attention at once! So as opposed to wasting my time preparing for committee rooms and board meetings, I poured myself into preparing for the pulpit.
Think about it: in a committee room you can influence a handful of people at best. From the pulpit, you're able to influence the entire congregation, including those who are lost who may be there. So why wouldn't I spend far more time in sermon prep than in meeting prep?
Convinced of this, I determined to carve out large amounts of time to be prepared to preach. I wanted to know exactly what I was going to say and how I was going say it. I determined to leverage that place and that moment for all its worth.
3. The most powerful authority from which to preach is the Word.
See Hebrews 4:12: "The Word of God is alive and powerful…"
During my first two years at our church, I simply taught through books of the Bible. My goal was simple: I wanted to train people to understand that the authority of the church is the Word of God. So I began by teaching for a year through 1 Peter. Our people not only fell in love with 1 Peter, but they also began to love the Word of God. Even more, they began seeing the Bible as the final authority.
At the beginning of my third year, I started to cast a vision for our church from the Book of Ephesians. By lacing each message with the authority of God's Word, we were able to cast vision to the entire congregation at once. The vast majority of people responded to the authority of God's Word, and they caught the vision. In addition, they rose up and removed the opposition from our church.
From there, we were able to move a formerly plateaued church to become a formidable force again the gates of hell. It was like our church had been unshackled from a prison.
When the Apostle Paul was imprisoned for the Word of God, he said this to Timothy: "I suffer hardship even to imprisonment as a criminal; but the word of God is not imprisoned" (2 Timothy 2:9). People may try to imprison the pastor from leading, but they cannot imprison the power of the Word of God.
When I first came to Miami, pastors were running from Miami. One pastor even said, "Miami is controlled by the gates of hell, and I'm getting my family the hell out of here!" I began to understand how spiritually dark our city was.
4. Biblical preaching can overpower the gates of hell.
Biblical preaching is preaching that begins with a text and is guided by the text. The topic, theology, and application are all shepherded by the Word of God. Preaching verse by verse seems even more powerful to me, because the Spirit is the one who inspired the sequence of thoughts, topics, and theology of each book.
The strategy of preaching verse by verse allows the Holy Spirit to dictate the messages. I don't have to come up with the next clever sermon series. Instead, I can just let the natural flow of God's Word guide the preaching calendar.
For more than 20 years, biblical preaching has been like a sword in my hand. Thousands of people have come to Christ at our church from every culture and place imaginable. Biblical preaching has torn down the strongholds and advanced the movement of God. Christ Fellowship has grown from one campus to six campuses in Miami and global campuses in places like Cuba, Columbia, El Salvador, and Jamaica.
Christ Fellowship has also grown to be a congregation comprised of people from more than 70 nationalities. But the movement at Christ Fellowship has not been driven by a pastoral personality, but rather by the power of the Word of God and the biblical preaching which occurs.
5. The most important goal of biblical preaching is making "doers of the Word."
See James 1:22: "But be doers of the word and not hearers only, deceiving yourselves."
The ultimate goal of all sermons is to get people to do what the Word of God teaches. This means that if people don't act upon what we preach, not only do they deceive themselves, but we as preachers are also deceiving ourselves.
Biblical preaching has to begin with the end in mind. In other words, as we craft our message, we must begin the message by identifying what God wants people to do about His word. Once that goal is identified, we can reverse engineer the message to make sure we get them to do something about what we preach. Biblical preaching must always have outcomes in mind.
At Christ Fellowship, our mission is to "make fully devoted followers of Christ." Our strategy for making disciples is to connect people to God, to each other, to serving, and to the mission.
Almost all passages of scripture speak to one or more of those four goals. By calling people to "be doers of the Word," we see dozens of people saved each week, we see people "fearing God and keeping his commands," and we have a church full of godly volunteers.
Keep on preaching biblically, friends.