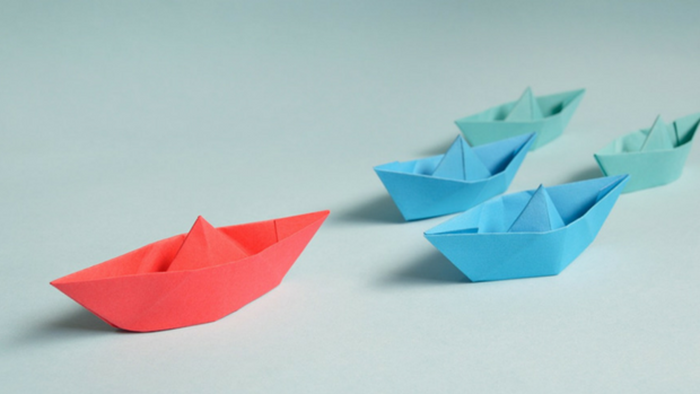 1. Value People More Than Tasks
This first leadership axiom is one that I will occasionally just put on a post-it note on the top of my computer. Slow down and see people. Because I'm such a driven leader, I can be task before people by nature. I am sure there are others who feel the same way, right? Yet leadership is all about people, influence, and relationships. It has taken me some time to learn that I can get a lot done, but if I'm bulldozing people in the process, I'm not an effective leader. Leadership means taking people along the way and I know that I need to be intentional to slow down, to see people, to engage. When I do this, the results of valuing people over tasks have a far greater reward than the reward of knowing the task is complete. This is more Christ-like anyway and Jesus' concern for people needs to be reflected in my leadership form and function.
2. Lead Yourself Well to Lead Others Better
One of the things that I am just deeply passionate about is the concept of self-leadership, as I believe that it has a direct correlation to our ability to lead others more effectively. The importance of leaders being intentional about our spiritual, emotional, physical, and relational well-being cannot be understated. Our inability to honestly evaluate our lives holistically may eventually disqualify us from the race God has called us to run. Good leaders tend to observe various dimensions of their life and recognize, "If I'm not leading myself well in that area, I am not going to have overflow to lead my teams, and those I have influence with." Self-leadership benefits the team and organization ultimately.
3. Love Learning and Be Intentional Not to Plateau
Every leader has their ceiling, and most leaders who do not embrace a curious spirit and intentional posture toward life-long learning will peak before most others and decline spectacularly too. In order to preserve the longevity of my leadership and health of my team, I continue to stretch myself toward greater knowledge within my field of expertise as well as outside. I just love to learn, so I usually listen to close to eight podcasts most mornings when I'm exercising. I read both fiction and non-fiction. If you want to find a helpful list of some podcasts, the Vanderbloemen Search Group has compiled a list that you can access here. I'm always reading, and I'm usually reading multiple things at one time. There's usually something for my spiritual growth that is part of my reading routine in the morning. There's usually a business book, business or leadership book, and then all-importantly Scripture is a part of that, too. I read fiction at night. Fiction makes me disconnect from thinking work, and it helps me unwind and relax. Personally, I would say that reading and podcast listening are probably a couple of the big ways that I am just continuing to learn as a leader. What are you doing to grow as a leader?
4. Look After Your Physical and Emotional Health
This typically leads to a guilt trip, right? However, on a serious note, and partly because I need to burn off nervous energy, both physical and mental health focus makes me a sharper and more well-balanced leader. My emotions are in better check when I'm physically taking care of myself. Do not take this point for granted – many leaders fail and fall because they neglect this important aspect of their lives for too long. Practically speaking, I couple exercise with learning, so usually I'm listening to podcasts during that time. What do you do to improve this aspect of your leadership? What's been helpful to you?
5. Deal with Symptoms of Leadership Demise
We have all seen the negative impact the demise of a leader has on the church community and its ripple effects on the wider community. These scenarios can be metaphorically described as the frog in the proverbial pot of water, you know that boiling pot of water, where I think the temperature was increasing, and we were not attentive enough to some of the things that started to go sideways. Therefore, I think the self-awareness piece and the community piece is so valuable, because what I often observe is a leader who allows themselves to be insulated from accountability and ultimately isolated from community. This doesn't happen overnight, yet there is a slow and steady progression from health to demise. Increasingly, leaders need to fight for people to tell them the truth, because the higher your position is, and the more people who are under you, so to speak, organizationally, the fewer people there are who will tell you the truth and assist you in honest evaluation.
Healthy leaders make for healthy organizations and churches. I have shared with you five of my own axioms/leadership values that keep me on track as a leader.
For more information about the masters programs offered through the Billy Graham Center, visit our website.
Jenni Catron and the 4Sight team are offering two different 4 Week Virtual Coaching Groups – Extraordinary Self-Leadership and Extraordinary Team Leadership - next month. For more information, visit their website.
The Exchange is a part of CT's Blog Forum. Support the work of CT. Subscribe and get one year free.
The views of the blogger do not necessarily reflect those of Christianity Today.