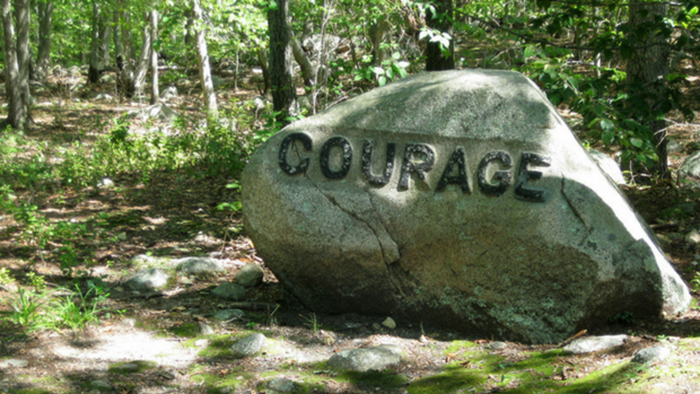 Image: d4vidbruce
The first time I wrote for this blog, I shared that many Americans are actually open to hearing about the Christian faith. Research shows that previously unchurched people are looking for a welcoming, including environment that makes them feel like church members want them to be part of the family. If they feel welcome, they are willing to give the gospel a fair hearing. My encouragement was that every Christian can participate in being welcoming and sharing their story of faith. It really isn't that hard!
However, over the last couple of months, I have been watching the news and hearing stories of Christians around the world dealing with serious persecution. You can read just a few pieces here and here and here.
It has made me pause and think about how easy I actually have it. I can share my faith with relatively little risk.
In Matthew 10, we find the commissioning service for the 12 disciples. Read Jesus' description of what they will encounter as he sends them out to preach the good news:
I am sending you out like sheep among wolves. Therefore be as shrewd as snakes and as innocent as doves. Be on your guard; you will be handed over to the local councils and be flogged in the synagogues. On my account you will be brought before governors and kings as witnesses to them and to the Gentiles. But when they arrest you, do not worry about what to say or how to say it. At that time you will be given what to say, for it will not be you speaking, but the Spirit of your Father speaking through you…

Anyone who loves their father or mother more than me is not worthy of me; anyone who loves their son or daughter more than me is not worthy of me. Whoever does not take up their cross and follow me is not worthy of me. Whoever finds their life will lose it, and whoever loses their life for my sake will find it. (Matthew 10:16-20; 37-39)
Flogging, arrest, family discord, and death are just some of the potential experiences for those willing to share Christ's message. Surely, this life of witness requires great courage to stay the course when facing such difficulties!
In his book This Sacred Moment, Albert Haase describes the Chinese character translated as endurance, patience, or persistence.

[The word] consists of two pictograms. The top pictogram is the Chinese word for "knife." The bottom pictogram is the Chinese word for "heart." Situations that put "a knife in our heart" call for endurance, patience, and persistence. The Christian expression of this Chinese virtue is loving acceptance and trustful surrender. In some situations, this is exactly what selfless openness to the sacred moment means. Far from passive resignation, it is an active response to the present situation rooted in the belief that "all things work together for good for those who love God" (Romans 8:28).
This Chinese word comes to mind when I read Jesus' portrayal of the missional life. When we share our faith, sometimes it may be relatively easy. But sometimes we may experience a "knife in the heart," either physically through beatings, imprisonment, deprivation, and death, or metaphorically through being ostracized, rejected, and disowned. No matter what response we receive, trustfully surrendering ourselves to God is what Jesus calls us to do. And in so doing Jesus says we will find our life! It's a paradox that blows me away. Somehow, a knife in the heart can become the tool that brings me real, abundant life (John 10:10).
So as I contemplate the possible costs, I can only drop to my knees. For my brothers and sisters around the world who face great danger, my prayer is for courage to face whatever happens as you step out and share the love of Christ. For all of us, I join with Paul in asking God:
…that you may live a life worthy of the Lord and please him in every way: bearing fruit in every good work, growing in the knowledge of God, being strengthened with all power according to his glorious might so that you may have great endurance and patience, and giving joyful thanks to the Father, who has qualified you to share in the inheritance of his holy people in the kingdom of light. (Colossians 1:10-14)
May all of us have the courage to share the good news!