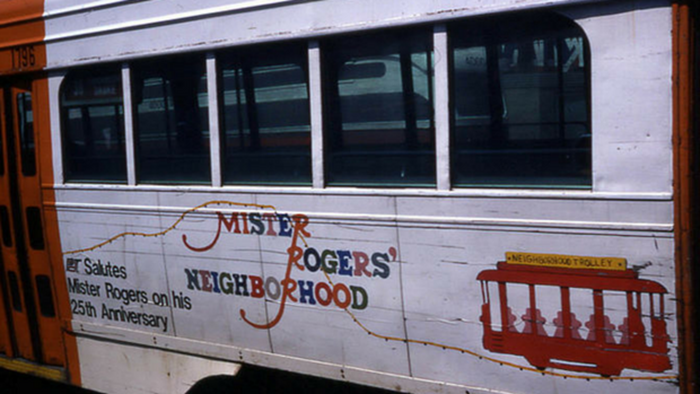 In one of his landmark essays, poet Ralph Waldo Emerson writes, "The years teach much which the days never know." The first time I read these words, I fell in love with them, but I wasn't sure why.
And then I had children. I have a 3 and a 5-year-old. My 5-year-old recently had her first ballet recital. As I looked in my rearview mirror and saw her all dressed up in her glittery tutu and hair up in a bun, I shuddered. It seemed as though it was only yesterday I was changing her diaper. I blinked and lost five years.
In the book of Ecclesiastes, we track with the author as he continually cries out, "Vanity of vanities!" and ponders the meaning of life and our existence in it.
Time. Perhaps it's something we all want more of, and yet it eludes us. Even Psalm 144:4 reminds us, "Man is like a breath; his days are like a passing shadow." Time. It's something we try to hold tightly and yet too often we get lost in such busy-ness that in the blink of an eye, our day, our week, our month…is gone.
There is no place where I feel the passing of days so acutely as in my desire to share Jesus with others. Those "days" which Emerson so poignantly talks about are the necessary ingredient to lead to the "years" that will teach us much. How are we using our days for God's honor and glory? How are we using them to point people to Jesus?
The Bible is oddly silent on many of the days and years of Jesus when He walked this earth. But in the middle of one of these times of silence, we read, "And the child grew and became strong, filled with wisdom. And the favor of God was upon him" (Luke 2:40).
These are the days we seek to have, aren't they? Growing and becoming strong. Being filled with wisdom, and having God's favor rest upon us. So how are we to make the most of our days for the kingdom such that when we look back years from now, we will see God's handiwork on display? Let me share just a few critical commitments that will help us live each day to the fullest to maximize our gospel witness.
#1: Humility.We seek to humbly walk through life with the gospel outstretched. The first time I read the last part of 1 Timothy 1:15, I was certain Paul was exaggerating: "The saying is trustworthy and deserving of full acceptance, that Christ Jesus came into the world to save sinners, of whom I am the foremost." Paul was, after all, one of the most significant people in the spread of the gospel. Even post-conversion, Paul displays a humility which enamors us to him. Any sense of arrogance or pride is quickly snuffed out when he places himself at the foot of the cross.
Similarly, our lives must be lived with eyes wide open to the wonder of the cross and our offenses which were nailed there. Living with humility means that we are aware of our brokenness and our dependence upon God. We know that without Him, we are nothing. This is the gospel in its simplest form. Have we grounded ourselves so deeply in the work of Christ that apart from Him we cannot even envision life? Do we live in such a way that our confidence in God's work in our lives and in the world shines through?
Just this morning I was walking with a friend and she asked me to tell her my testimony. I finally said to her, "I would make a terrible addictions counselor. I went through all the steps someone should take to heal, and yet all it took was the loving, but firm words of God whispering in my ear, 'Enough. You've been through enough,' and I was healed." No amount of effort was able to fill the patchy holes that only God could fill, and this is true to this day.
#2: Intentionality.We seek to be intentionally present with others. Maybe you've met them. They are the people who seem to drop everything and be fully present with you when you are in need. But likely you haven't. A study by the American Journal of Preventive Medicine showed that young adults who have a higher social media use have more perceived feelings of isolation than those with lower use. They feel lonely. Research backs up what we all know to be true: there is nothing quite like knowing that someone will listen to you and be there for you when you need it.
We certainly don't have to look far in Scripture to understand the importance of both the presence of God in our lives and our presence in others' lives. For the Israelites, the Presence of the Lord was transformative; it was like air. In Psalm 51:11, the Psalmist cries out, "Cast me not away from your presence, and take not your Holy Spirit from me." Jesus, too, was so concerned with not leaving His beloved followers behind that he left the Holy Spirit, His very Presence.
Similarly, our presence in the lives of those around us can be transformative for them. Recently, I met a young man in a retail store. After some chit-chat, he confided that he was really sad because his pet was being put to sleep the next day. I think about him to this day and wonder how he is doing. I praise God that He reminded me to put down my cell phone long enough to engage this young man in conversation, hear his heart cry, and offer words of prayer and encouragement. What about you? How are you intentionally being present with others today? What steps can you take today to be more present with those around you?
#3: Authenticity.We seek to be authentic in being who God has made us to be. Nobody likes a liar and a fake, and yet how often do we put up a façade as we engage with others? There is an African proverb that goes, "A lie has many variations, the truth none."
I confess I have always compared myself to other people, even though the Bible explicitly tells us not to (see 2 Corinthians 10:12 for an example). And sometimes I seek to make myself look better than I am. Because I want to be the best mom, the best gardener, the best socialite, the closest person to God. And soon I realize I'm not any of these things.
Authenticity is something that is deeply missing in our world today. This is the ability to accept who God made us to be and fully embrace it in such a way that we can only reflect our truest self to those around us. Our true self that is made in God's image = the self we are on social media = the self we are to friends = the self we are to strangers. One and the same. I have a friend who I see just three times a year. And yet each time we get together, we begin with what's wrong in our lives and how messed up we are.
Let me be clear. Authenticity doesn't mean sharing our deepest sin with the world. What it does mean is not covering up what others need to see if it will lead to their encouragement. More gospel conversations have erupted from stories of God's work through pain than perhaps any other topic. Our authentic self that has been (and continues to be) sifted like wheat through trials and pain is a gift to the world. How are you being real with those around you today? What steps can you take to do this just once before day's end?
Final Thoughts
Do any of these three things get you directly into a gospel conversation? Maybe not. But they sure do make the opportunities more frequent and the conversations more joyful and real. When we are able to sweep aside the pretenses each day and get to the heart of who others are and how God has wired them, we have found gold. It may seem cheesy, but the best way I have understood these concepts to be played out is through the classic Mister Roger's "It's Such a Good Feeling":
It's such a good feeling
to know you're alive.
It's such a happy feeling;
you're growing inside.
And when you wake up ready to say:
I think I'll make a snappy new day.
It's such a good feeling,
a very good feeling.
The feeling you know that I'll be back,
when the day is new,
and I'll have more ideas for you;
and you'll have things you'll want to talk about.
I will too.
That's a theology worth exploring. And one that I believe will allow us to find gospel conversations in each and every day.
Laurie Nichols is Director of Communications for the Billy Graham Center. She recently created the Spiritual Disciplines & Evangelism booklet. Download your free copy here.
The Exchange is a part of CT's Blog Forum. Support the work of CT. Subscribe and get one year free.
The views of the blogger do not necessarily reflect those of Christianity Today.