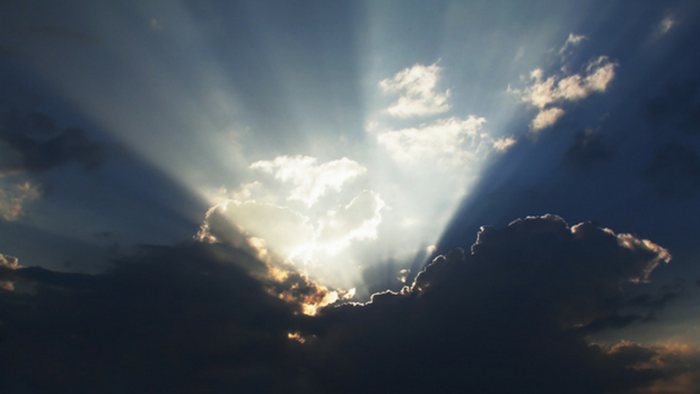 Evangelical ministers generally agree that preaching is God's appointed means to proclaim the gospel and instruct the church. Yet, within evangelicalism, precisely how one is to preach the Bible remains a contested topic—and one with huge ramifications.
Though I sometimes wrestle with what text to preach, I never wrestle with how to preach it. I determined long ago for every sermon to be an expository one. For me, biblical preaching is expository preaching, and expository preaching is biblical preaching. Let me explain why.
Why Biblical Exposition?
First, expository preaching best fulfills the biblical commands regarding preaching. Prescriptively, passages like 2 Timothy 4:1-5 and 1 Timothy 4:13–16 call for a Word-centered ministry. These injunctions are straightforward. There is no question as to whose Word or which Word; we are to preach the Word. In fact, if Timothy and Titus got anything out of their Pauline correspondence, it was that they were to preach the Word with authority and faithfulness.
Descriptively, throughout the Bible, and especially in the book of Acts, we repeatedly see a model set forth for preaching. For example, Peter and Paul explain the Old Testament and bring it to bear. This is no coincidence. Implicit within the call to preach is the call to preach the Scripture, and expositional preaching best fulfills this biblical command.
Secondly, expository preaching affirms a high view of Scripture. It is one thing for theological liberals—who disavow the inerrancy of Scripture—to not preach the Word, but it is altogether another thing for evangelical preachers to neglect the Bible. To do so is illogical, and it undermines one's claim to believe in the inspiration, inerrancy, and authority of Scripture.
Consistent exposition affirms a Bible that is true, powerful, and life changing. When it comes to preaching, and one's stated beliefs about Holy Scripture, actions speak louder than words. How we handle and preach the Bible reveals what we truly believe about it.
Additionally, expository preaching most consistently presents Christ and a robust gospel message. Paul's ambition to preach Christ and him crucified should be ours as well, and we can best accomplish this by not just preaching John 3:16 messages or by tacking on the gospel at the end of our sermons.
We best preach Christ when we consistently draw lines from our text to the broader, biblical metanarrative of Christ and him crucified. Therefore, to preach an Old Testament narrative or a New Testament epistle should not be a detour from the gospel. Rather, every sermon based on Scripture is a sermon where Christ can be prominently featured. I have a long list of reasons why I'm committed to biblical exposition. These three reasons are near the top of that list.
Defining Biblical Exposition
A consensus definition for expository preaching proves stubbornly elusive. Consequentially, and regrettably, the phrase "expository preaching," has become quite elastic, with much /preaching getting crammed under that heading.
To focus our thoughts, let me suggest, minimally, four essential marks of biblical exposition:
The necessity of accurately interpreting the text.
The necessity of the sermon's central idea and the sermon's main points to be derived from the text.
The necessity of the sermon's application to come from the text, and for the text to be brought to bear on the congregation.
More tenuously, the priority of lectio continua, or sequential, verse-by-verse exposition.
For example, consider how three leading homileticians define expository preaching. Look for common themes in their definitions. Alistair Begg defines expository preaching as, "Unfolding the text of Scripture in such a way that makes contact with the listener's world while exalting Christ and confronting them with the need for action." (1)
Haddon Robinson's definition has been standard issue in seminary classrooms for several decades. He defines biblical exposition as, "The communication of a biblical concept, derived from and transmitted through a historical, grammatical, and literary study of a passage in its context, which the Holy Spirit first applies to the personality and experience of the preacher, then through him to the hearers." (2)
Bryan Chappel argues expository preaching has occurred when: "The main idea of the sermon (the topic), the divisions of that idea (the main points), and the development of those divisions (the sub-points) all come from truths the text itself contains. No significant portion of the text is ignored. In other words, expositors willingly stay within the boundaries of a text (and its relevant context) and do not leave until they have surveyed its entirety with their listeners." (3)
For our purposes, we might simply define biblical exposition as, "to rightly interpret and explain the text, in its context, and to bring the text to bear upon the lives of the congregants." Again, note the constants within expository preaching: accurately interpreting the text, deriving the sermon's thesis and main points from text, and bringing the text to bear on the congregation, preferably in a sequential, verse-by-verse way. While expository preaching can be much more than this, it cannot be anything less than this.
Even this minimalistic definition of expository preaching necessitates the sermon's application be subordinate to the sermon's text. The preacher does not preach from the text or on the text, he preaches the text—thus limiting the sermon's application to the point of the passage preached.
Expository sermons can differ in depth, length of passage preached, duration of sermon, and how protracted the verse-by-verse series is. Moreover, exposition can take on different personalities and flavors, depending upon the personality and gifting of the preacher himself, and still be faithful to the biblical text. But there must be a baseline, non-negotiable commitment to actually preach the Word; to explain and apply the text. That is the distinguishing mark of biblical exposition.
In Conclusion
It's been nearly 20 years since I first heard an expository sermon, and almost that long since I first attempted to preached one. Over the years I have grown to appreciate what biblical exposition does in me as I sit under it; what it does for me as I prepare sermons; and what it does through me for others when I preach them.
A conviction worth holding is a conviction worth defending and advocating. That's why I'm an evangelist for biblical exposition. Now that I lead a seminary and have a formative role in training ministers, I not only practice biblical exposition; I advocate it.
Of course, there are glorious exceptions, in times past and present, of faithful pastors who didn't practice biblical exposition, yet whose ministries God chose to bless, and bless abundantly. These occurrences notwithstanding, the benefits of biblical, expository preaching remain compelling.
References
Alistair Begg, Preaching for God's Glory (Wheaton, IL: Crossway Books, 1999), 23.
Haddon W. Robinson, Biblical Preaching: The Development and Delivery of Expository Messages (Grand Rapids: Baker Book House, 1980), 21.
Bryan Chapell, Christ-Centered Preaching: Redeeming the Expository Sermon (Grand Rapids: Baker Academic, 2005), 131.
The Exchange is a part of CT's Blog Forum. Support the work of CT. Subscribe and get one year free.
The views of the blogger do not necessarily reflect those of Christianity Today.