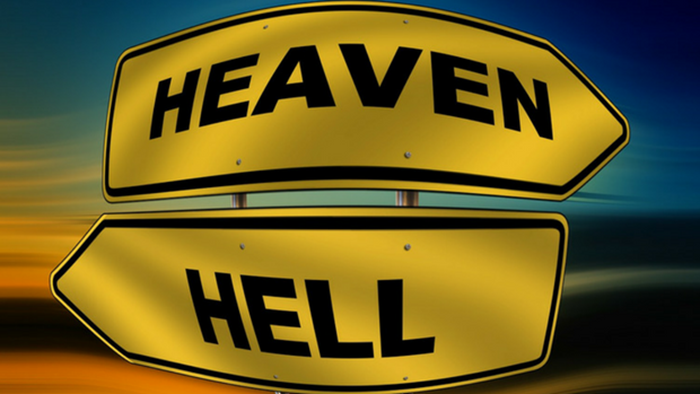 "That could've been me."
We hate to be selfish and think about ourselves at a time like this, but we can't help it when someone we know who is close to our own age dies. Death is unavoidable, and when it hits close to home, we can't help but briefly wonder, What if?
The truth is, however, Americans are thinking about death and what happens afterwards less and less frequently, and this is especially true among young adults.
According to a somewhat dated (but likely still accurate) study done between 2006 and 2008 by Lifeway Research and reported on in Lost and Found: The Younger Unchurched and the Churches That Reach Them, 55% of young adults either never think about death or if they do, it's only once a year. It's just not on the radar for them.
Should this make a difference in how we try to share the gospel today?
There are several implications, but one thing is certain: many of us probably need to rethink our approach to evangelism because we are likely talking to people who don't think about heaven and aren't fearful of hell.
Factually, death is as present and inescapable as it ever has been, but it's also an irrelevant topic to many, so we ought to approach it wisely. This at least implies to us that asking spiritually diagnostic questions about the eternal state of someone's soul within the first 15 minutes of a conversation may not be the best idea.
Asking people if they know where they will spend eternity and why they believe what they do is as important as the topic of death itself and Christians should help people think about this.
However, as a rule for daily life in America today, pastors and leaders ought to spend more time helping the people we lead to do evangelism in such a way that they can meet others where they are without feeling the need to get to the set a diagnostic questions too quickly.
An Egyptian woman who lived in Brooklyn changed my approach to evangelism. She told me and some other pastors how she opened up her life and home to help Arabic-speaking (mostly Muslim) women adapt to America. She talked with these ladies about immigration, food, schools, etc. They invariably asked why she opened up her life and home like she did. When they asked, she shared with them the gospel. She told me, "I love them until they ask me, "Why?"
Questions about death and eternity were answered because the way she helped her neighbors live. Doing evangelism that defeats death and leads to eternal life should start with the consistent witness of selfless love in day-to-day life.
The Exchange is a part of CT's Blog Forum. Support the work of CT. Subscribe and get one year free.
The views of the blogger do not necessarily reflect those of Christianity Today.