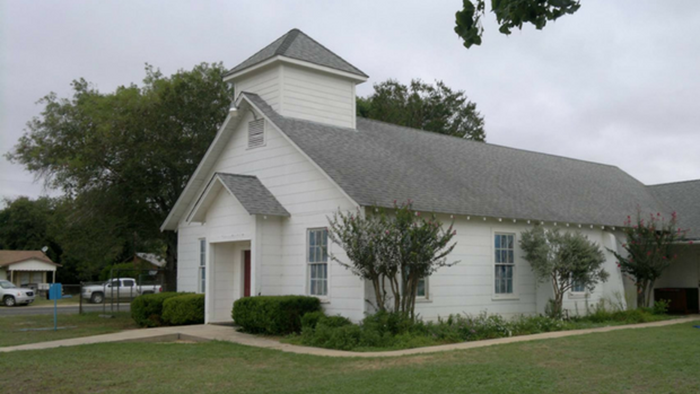 The shooting at First Baptist Church of Sutherland Springs continues to shock the nation. As stories of the victims begin to filter out into the news, our heartbreak is compounded by the contrast between their faith and the violence, hate, and cowardice of the act.
In my article for CNN, I called for the body of Christ to persist in prayer and to take seriously our call to humbly seek solutions to this kind of violence. We must reject our inclination to retrench behind the superficial political talking points parroted in these times and ask what we—as the Church of Jesus Christ—can and should do to keep those that bear his image safe from this violence.
In response to the article, I received many questions from churches asking what they can do to protect their people. I can empathize with their situation, as I've actually had a security incident at a church that got dangerous. I imagine I'm not the only one.
While there is comfort in knowing that the faithful gathering of believers endures despite this act and will continue this Sunday around the United States, the tragedy in Texas presents a pressing need facing ministry leaders. In light of this past weekend, churches across the country will begin thinking and praying through security for their upcoming service—painfully aware that, on any given Sunday, it could be them facing this situation.
While I have experience in consulting in church security, I have always tried to connect churches with experts in the field of security who can give recommendations out of their weight of experience and training.
So, in trying to help pastors, my team reached out to security professionals both in and out of the church to ask how we can think through questions of security while at the same time remaining welcoming and open to our communities. So as pastors, elder teams, and ministry leaders begin the hard and complex process of refining their security processes, I want to offer a mix of pastoral and practical advice for us all to consider.
First, the time is past for naivety about the need for security.
That First Baptist Church of Sutherland Springs was only around 100 members in a town of 1,000 should remind us that no church is immune from potential attack. While we must resist the urge to irrational fear, churches must take seriously the question of security and be proactive in safeguarding their people.
In talking with church and ministry security leaders, each pointed out that churches cannot afford to be naïve about the potential security risks. The data supports this recommendation. The Center for Homicide Research found 137 shootings in Christian churches between 1980 and 2005. Predictably, several churches, such as New Life Church in Colorado Springs and Calvary Chapel Melbourne, have embraced armed security as a preventative measure. Concerned with the threat of violence in or around the church, these teams develop protocol and training for everything from monitoring exits to administering communion.
While I do not think this level of security is normative for all churches, it does reinforce the need for churches to think through issues of security. In a series of interviews with the Washington Post, I was asked to comment on the shooting and the security. I made note of how churches present easy targets for those hoping to inflict harm. Churches are a collection of people, facing forward and away from the exits, who are focused on worshiping and serving their Savior rather than considering their own safety.
All the churches where I regularly preach have security. I did not create that policy and each of the churches has a story to tell for why they have security. However, I also understand all three churches where I regularly preach are megachurches with staff and experienced volunteers dedicated to security.
The challenge is in smaller churches. In these cases, churches need to look at using more than volunteers with little to no experience or training in law enforcement to supply their security. If this is impossible, churches need to challenge these volunteers to undergo some form of training in order to be better equipped for their role.
Second, it is important to develop strong relationships with law enforcement in your community.
In speaking to security officials for churches and Christians with long and distinguished histories in law enforcement, a reoccurring theme was the importance in developing the relationship between churches and police departments/officers. A strong working relationship is critical for a host of reasons.
First, it allows church leaders the freedom to call the police for advice and insight on problems that come up. If someone is causing a disturbance or there are threats for potential violence made against the church, police can provide not only physical support but also wisdom on the proper response. Beyond these immediate situations, police training on issues such as domestic violence, sexual assault, and online bullying are invaluable, if not necessary, for churches struggling to discern the correct pathway forward.
Second, it allows the police to become familiar with your building in case of emergency. One professional I talked with said that they opened their building to police to host drills and other events because it helped familiarize officers with the doors and flow.
Finally, developing a relationship with the police in your community provides a window to witness and minister. While attacks against churches are comparatively rare, police regularly face harrowing situations where the church can be active in its support.
Third, it is helpful to consider "visible deterrence."
A common theme among church security experts is the proactive effect of having security visible to both the congregation and potential attackers. One professional called this "visible deterrence." It's the idea that attackers often look for 'soft' or easy targets while they will be frightened off by even the potential for pushback. Rather than having security hidden or blended into the people, an open presence amongst the people can both reassure and protect.
Simply by a having a uniformed volunteer on the lookout, many threats can be diverted before they even begin. For bigger churches, this may extend to having security vehicles and/or officers outside in the parking lot to establish a clear presence among the arriving congregants.
This is good advice, but I understand that some people will worry that this "visible deterrence" could actually deter honest people from church. A real tension here needs to be thoughtfully navigated between the need for security and our overarching duty to welcome all kinds of people to church. Security volunteers need to be trained effectively in balancing an inviting heart aimed at those who need Jesus against scanning and identifying threats.
Fourth, ongoing training for staff and volunteers is crucial.
An ounce of prevention is worth a pound of cure. This is perhaps nowhere as true as in training your staff to respond to emergencies. More than simply knowing how to respond to violent situations, proper training helps prevent situations where security volunteers go overboard out of fear. Proper training is about teaching our volunteers and staff to discern the right actions under the right situations.
In this respect, make use of church members with experience or current employment in law enforcement. Just as churches use members with accounting backgrounds for financial management of the church and those with musical abilities on the worship team, churches need to rely upon members with experience in security or violence prevention. The three specific areas highlighted by security professionals were police, military, and private security firms.
Aside from the wealth of experience that they can bring to your church on the issue of security, these individuals represent hundreds, if not thousands, of hours of training and experience. They have put in the time to understand how to identify and react to threats and can help train others in your church in the fundamentals of security.
This emphasis upon training was repeatedly voiced by security professionals. Churches who take security seriously should be meeting regularly (recommendations ranged from monthly to quarterly) to go over processes and to work through scenarios. Churches should also think about periodically incorporating ushers and pastoral staff into this training as they often serve as the first people to identify a threat. As mentioned above, these would be great opportunities to reach out to police departments to either lead or at least occasionally provide assistance.
A reminder: security is under the providence of God.
I've been bothered by some of the foolishness I've seen on social media—pastors boasting that their church would have done better. That's foolish. If you are not familiar with firearms (and I am), you don't understand how surprise, tactics, body armor, and semi-automatic weapons work. Security can and does help, but even here, over 20 people were dead before a good guy with a gun stopped a bad guy with a gun.
The "we'd stop them here" bravado is superficial ignorance but, more importantly, it devalues the victims by implicitly suggesting that they could have done better to stop the deaths of their loved ones.
While thinking through security is necessary, no security plan is foolproof.
Where does that leave us? At the end of the day, we have to trust the Lord and live in faith, not fear. So, even as I have outlined some practical measures churches can explore to help strengthen their security processes, I want to remind us that we have to resist the urge to act out of fear. We live in a world groaning and broken under the weight of sin where evil knows where to find and harm the good. Yet despite this, scripture consistently calls us to not be afraid. We must remember that God is sovereign, all powerful, and loves us (Isa. 41:10).
Paul reminds us in 2 Timothy 1:7 that God has not given us a spirit of fear but of power and love and of a sound mind. In Philippians 4:6-7, Paul exhorts us to come to God rather than to act in anxiety, recognizing that God gives to us supernatural peace to combat the fears of this world in addition to the wisdom to navigate life. Near the end of the Gospel of John, Jesus leaves the disciples with these comforting words:
Peace is what I leave with you; it is my own peace that I give you. I do not give it as the world does. Do not be worried and upset; do not be afraid. (John 14:27)
We must be wise and decisive and, in all our action, we must reject fear. Our fear says that we control all things, whereas God's Word reminds us that he is sovereign. So as we begin to think through how to keep our people safe, we should begin with the reminder that our hope is secure in God (Heb. 13:6).
I will be posting more on this later this week.
Ed Stetzer holds the Billy Graham Distinguished Chair of Church, Mission, and Evangelism at Wheaton College, is executive director of the Billy Graham Center, and publishes church leadership resources through Mission Group.
The Exchange is a part of CT's Blog Forum. Support the work of CT. Subscribe and get one year free.
The views of the blogger do not necessarily reflect those of Christianity Today.