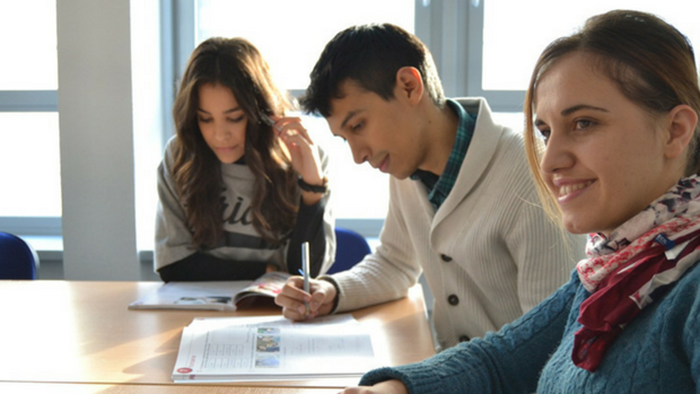 As a PhD student studying inclusive leadership,* I'm exploring how leaders effectively assemble a diverse team of people and then ensure their different perspectives are included and valued.
I'm curious to know…
How can a team of missionaries from different parts of the globe effectively work together to reach others for Christ?
How can the actions of the head of an NGO communicate that the locals are real contributing partners whose opinions matter?
How can a pastor lead a church towards including people from many different ethnicities and walks of life?
As a Christian, I see this way of valuing and including human variety as something grounded in Scripture. In 1 Corinthians 12, Paul talks about the unity and diversity of the Body of Christ. After reminding the Corinthian church that many different people together make up the Body of Christ, he chastises them for being jealous of others or dismissing someone else's contribution. Each person's unique giftings, culture, gender, personality, and background all add something to a group that no one else can.
I suspect if I stopped writing at this point, most Christians would walk away nodding their heads, "Yes! Each of us is a unique creation of God and is important for the healthy functioning of the community."
If only it were that simple.
Just turn on the news, peruse Facebook, read some Twitter posts. I'm sure you see where I'm going with this. There aren't a lot of places where we can witness healthy dialogue around God-given differences. In today's ever-increasingly connected world, clarity on how diversity can be generative is still often elusive. Even in the church.
It has become a cliché that the most segregated hour in America is on Sunday morning. When I was on church staff, I certainly wanted to value each member of the Body of Christ. One of the congregations I served was ostensibly multi-ethnic. We tried to include a variety of people in leadership and our worship team did a good job of mixing up the types of music on Sunday morning.
But as I look back, there was a fairly clear, albeit unspoken, expectation that participation meant conformity to the majority culture (read white-American) norms. I think everyone's heart was in the right place, but the outcomes were not always inclusive of the differences.
As leaders, we don't always have the knowledge and competency needed to engage the diversity around us in ways that truly value and include each person. So what can we do?
Personally, I hope to gain more insight on this as I continue my research of leaders who are doing this well. Hopefully, I will be able to come back with suggestions that will be helpful for all of us wanting to grow in this area. In the meantime, I'll share a little of the wisdom I've gleaned so far.
A few months ago, I attended River City Church and listened to Pastor Daniel Hill preach. He said that, as a pastor of a multi-ethnic church, it is not enough to have a little staff diversity. To really maintain the long-term health of a diverse community, a leader must be best friends with someone who is significantly different. This person can serve as a sounding board as you humbly seek to understand a perspective that is foreign to yours.
And when things get really rough, you can fall back on the commitment of friendship to get you through the discomfort and struggle that inevitably comes when engaging diversity.
I confess that while I have friends from many different cultures, my two best friends are white. As I was listening to him, I realized I could take that one small step of deepening my relationship with two women, an Asian-American and an African-American, whom I know will challenge my assumptions and help me grow in my inclusive leadership abilities.
More recently, I heard Pastor Peter Hong from New Community Church preach from Hebrews 3:2 about the importance of radical hospitality. "Do not forget to show hospitality to strangers, for by so doing some people have shown hospitality to angels without knowing it." While the second part of the verse is somewhat hard to understand, the first half is straightforward.
Hong pointed out that, in the Greek, stranger is not just someone you don't know, but someone who is alien to your community and your normal experience. Then he asked, "When was the last time you invited someone who was very different into your home?" If we are to effectively engage our culture with the gospel of Christ, we must rethink who should be sitting at our dinner table.
When I plan a weekend barbecue at my home, am I inviting those who will be fun and easy to be with? Or am I following Paul's directive in Philippians 2:3-4 to "value others above yourselves, not looking to your own interests but each of you to the interests of the others," including those who are different?
In Revelation 7:9, we see John's vision of every nation, tribe, people, and language worshiping before the throne of God. It seems that we don't lose our differences when all things are made new. Instead, our diversity is brought together in unity before the one who created all that variety. Together we worship and honor the King of Kings.
I serve as the academic advisor for Wheaton College's masters programs in Evangelism & Leadership and Missional Church Movements. Regularly, I hear the desire of my students to see more and more people come to know the love of Christ. I know that many of you who read The Exchange share that same hope. My prayer for all of us is that we grow in our ability to celebrate the beauty of Christ's body and work in partnership with those from every nation to make his name known in our local communities and throughout the earth.
Christina Walker is associate director of academic programs at the Billy Graham Center.
The Exchange is a part of CT's Blog Forum. Support the work of CT. Subscribe and get one year free.
The views of the blogger do not necessarily reflect those of Christianity Today.