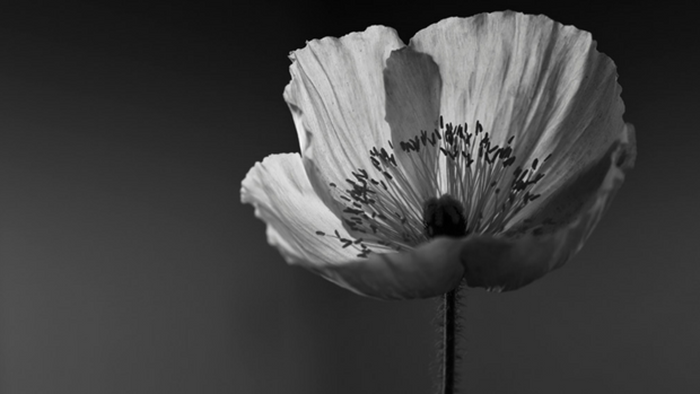 We all want to make disciples but, sometimes, even when we're doing everything we know how, we still don't see a significant change in the people we lead. We know we can't change people; yet, we deeply desire to see them wholeheartedly following Jesus.
How do we activate people's internal motivation so that they are engaged and have a personal desire to change? More specifically, how do we effectively motivate people to choose to follow Jesus—whether it's for the first time through evangelism or for the hundredth time through discipleship?
The secret to effectively motivating people is recognizing that different people are motivated in different ways. I know that sounds simple and straightforward, but unless we are very intentional about how we communicate, we will subconsciously try to motivate people in the same ways that motivate us. When that's the case, we can preach God's Word or share the gospel until we're blue in the face and still not see people launched into a life-changing pursuit of Jesus.
So, what are the different ways that people are motivated? Let me share eight motivational triggers and how they can be utilized to activate people in discipleship and evangelism. This list is taken from a blog post by Jason Sannegadu and, while it is by no means exhaustive, it provides a helpful starting point for us as we develop a deeper understanding of the different types of motivation.
1. Rapport: With this motivational trigger, the level of motivation someone has depends on the depth of his or her relationship with the person inviting him or her to do something. Individuals motivated in this way are willing to engage wholeheartedly if they love and respect their leaders and want to work for them. When it comes to evangelism and discipleship, we can engage this motivational trigger by intentionally investing in relationships with those we lead.
2. Competence: Here, the level of motivation for a task depends on the degree to which people believe they are capable of the task. When these individuals realize they can do something, they gain the self-confidence and motivation needed to risk trying new things.
As we seek to motivate people to follow Jesus, sometimes helping people realize how they have already taken steps towards Jesus (whether they're Christians or not) is exactly the encouragement they need to press on to take the next step, however daunting that step may seem.
3. Curiosity: When someone is motivated by curiosity, the level of motivation often depends on the degree to which open-ended issues cultivate questions, predictions, or wonder. Some people are more stimulated and engaged when their curiosity is piqued and not all the answers are readily apparent. In our evangelism and discipleship, we often feel like we should have a lot of good answers.
After all, 1 Peter 3:15 tells us to "always be prepared to give an answer" for the hope we have in Christ. But, sometimes, having good questions will motivate and engage people more powerfully than simply providing good answers.
4. Imagination: With this motivational trigger, the level of motivation depends on the degree to which individuals can engage and develop new ideas. These individuals love to think creatively and are activated when they have the potential to transform learning about a topic through their new ideas.
One possible way to engage this motivational trigger in our evangelism and discipleship is by giving these people the freedom to find new ways of communicating and living out the truth of the gospel, rather than requiring their participation in well-developed programs.
5. Relevance: When people are motivated by relevance, their level of motivation depends on how valuable, worthwhile, and useful the task ahead seems to be. They need to be able to see how the task at hand directly applies to their lives, either here and now or down the road.
As we consider how to motivate people in their discipleship, we can engage this motivational trigger by explaining to people what it looks like for them to follow Jesus in their particular circumstances, rather than using a pre-written evangelism script, or a pre-set discipleship tool.
6. Challenge: Here, the level of motivation depends on the amount and size of obstacles that must be overcome in order to achieve results. For some individuals, a good challenge is incredibly compelling. When it comes to evangelism and discipleship, we often want to provide easy on-ramps for people to get involved.
Although it's important to make those programs accessible to people, we need to be careful that we don't soften the challenges involved in following Jesus. The fact that following Jesus is hard is exactly what may motivate some to jump into their discipleship journey.
7. Choice: With this motivational trigger, the level of motivation is affected by the cognitive switch from feeling like they have to do something (extrinsic motivation) to wanting to do something (intrinsic motivation). Why not give students a choice of how to do something along with the materials that they require?
As we work to motivate people to follow Jesus, we can engage this motivational trigger by focusing our communication on why people might want to follow Jesus, rather than emphasizing why they should. When we consistently give people the choice to follow Jesus, rather than trying to make that choice for them, we might be surprised by their willingness and motivation to engage.
8. Fun: When people are motivated by fun, their level of motivation depends on the amount of enjoyment involved in a particular action. There's a reason people say, "Time flies when you're having fun," but the opposite is also true. When there's no enjoyment, it's harder to stay focused and motivated.
As we invest in making disciples, let's remember Jesus' words in John 15:10-11, where he tells us to obey his commands and then says, "I have told you this so that my joy may be in you and that your joy may be complete." There is a promise of deeper, fuller joy in those verses. As we begin to experience this joy for ourselves and communicate it to others, we will find that to be an amazing motivation towards discipleship and evangelism.
As you begin to use a variety of motivational triggers in your communication, keep in mind that people can be motivated by several of these triggers at the same time. It will take time and energy to discover which motivational triggers work best in which settings, but "let us consider how we might spur one another on toward love and good deeds" (Heb. 10:24). May we all continually grow in our ability to effectively motivate and spur one another on as we seek to communicate the love of God in both word and deed.
Kerilee Van Schooten is the church evangelism research and ministries coordinator of the Billy Graham Center at Wheaton College. With a master's degree in Evangelism & Leadership from Wheaton College, she is passionate about encouraging and equipping people in evangelism. She also enjoys cultivating her creativity by writing poetry as an expression of her faith.
The Exchange is a part of CT's Blog Forum. Support the work of CT. Subscribe and get one year free.
The views of the blogger do not necessarily reflect those of Christianity Today.