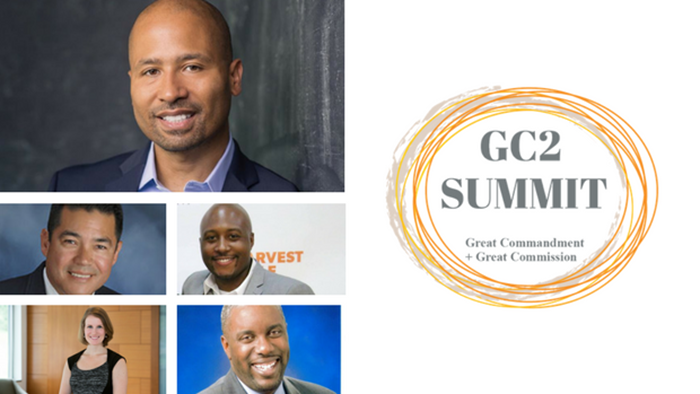 On Wednesday, the Institute for Prison Ministries (IPM) of the Billy Graham Center at Wheaton College hosted the GC2 Summit on Mass Incarceration. This event was co-sponsored by Wheaton College's Center for Applied Christian Ethics (CACE) and Center for Faith, Politics, and Economics (FPE).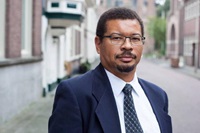 Image: Dr. Bacote
The first session began with a presentation by Dr. Nancy La Vigne, Director of the Justice Policy Center at the Urban Institute in Washington, DC. Her topic was "What Is Mass Incarceration." The second segment was an interview with Dr. Vince Bacote, Director of CACE. He addressed "Is This A Christian Obligation?" The next speaker was Joseph Williams, Executive Director of Correctional Ministries & Chaplains Association, who spoke on "Reintegration and Collateral Sanctions."
Jon Kelly, a local pastor and Colson Scholar, shared his experience of incarceration and post-incarceration. He was followed by Dr. Dean Trulear, National Director of Healing Communities in Philadelphia, PA, who spoke on "The Role of the Church." The first session ended with an interview with Pete Leonard, Founder and Roast Master of I Have a Bean, which employs formerly incarcerated individuals.

Image: Dr. Swanson
The second session began with Professor David Iglesias, Director of FPE. A former federal prosecutor, he spoke on "Politics and Mass Incarceration." The next presenter was Dr. Karen Swanson, Director of IPM, who focused on a survey of Protestant pastors' views on correctional ministry. The next segment was an interview with Miea Walker, Engagement Coordinator for the Second Chance Alliance of the North Carolina Justice Center. She encouraged attendees to develop a new mindset on the issues of mass incarceration and correctional ministry.
Heather Rice-Minus, Vice President of Government Affairs for Prison Fellowship (the nation's largest outreach to prisoners, former prisoners, and their families), offered attendees several tools to engage in advocacy. Dr. Paul Nyquist, President of Moody Bible Institute, closed the second session.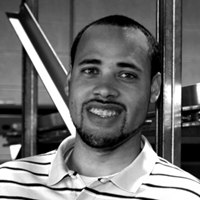 Image: Mr. Richards
The evening session featured Glenn E. Martin, Founder & President of JustLeadershipUSA, and Thabiti Anyabwile, Pastor of Anacostia River Church in Washington, DC. Mr. Martin's topic was "Awakened for Change"; Rev. Anyabwile spoke on "The Gospel and Mass Incarceration." There was a short time of Q&A that followed. The evening closed with a corporate reading of "A Call to Faith in Action," which was drafted by Dr. Karen Swanson, Dr. Vince Bacote, and John C. Richards Jr., J.D., Managing Director of the Billy Graham Center.
Preamble

We affirm a commitment to the Kingdom of God and the gospel of that kingdom.

Laments and Affirmations

We lament that the invisibility of incarcerated and formerly incarcerated people has caused us to neglect the incarcerated and their families.

We affirm that we are called to remember those who are in prison and Jesus identified himself with the prisoner in the gospels (Hebrews 13:4; Matthew 25:34-45).

We lament the societal marginalization of formerly incarcerated people and ways in which the church has been complicit in that marginalization.

We affirm that that kingdom gospel includes loving both God and neighbor which includes the incarcerated, formerly incarcerated, and their families. (Luke 10:25-37).

We lament systemic failures in our justice system that discriminates against the poor and people of color.

We affirm our commitment to justice through exposing and opposing all that oppresses and exploits the poor and people of color (Psalm 31:9; Isaiah 1:17; Amos 5:14).

We lament a legal system that includes retributive justice that lacks the rehabilitation and restoration necessary to affirm the image of God in incarcerated and formerly incarcerated youth and adults.

We affirm that God is merciful, just, and who seeks to restore our relationship with Him and others (James 2:13; Galatians 6:7; Revelation 22:12; 2 Corinthians 5:18; Galatians 6:1).

We lament a society that perpetuates conditions that prepare people to become incarcerated.

We affirm a ministry of the local church that does not regard correctional ministry (compassionate care and justice) as optional or exceptional (Luke 4:18-19; Psalm 33:5).

We lament that our faith has, at times, expressed a dichotomy between gospel and justice.

We affirm an openness to God and his Word that can always lead us to greater understanding and faithfulness in our practice of Kingdom ministry. (2 Corinthians 5:16-20; Micah 6:8).
For more information on the GC2 Summit on Mass Incarceration or A Call to Faith in Action, email ipm[@]wheaton[.]edu.
Ed Stetzer holds the Billy Graham Distinguished Chair of Church, Mission, and Evangelism at Wheaton College, is executive director of the Billy Graham Center, and publishes church leadership resources through Mission Group.