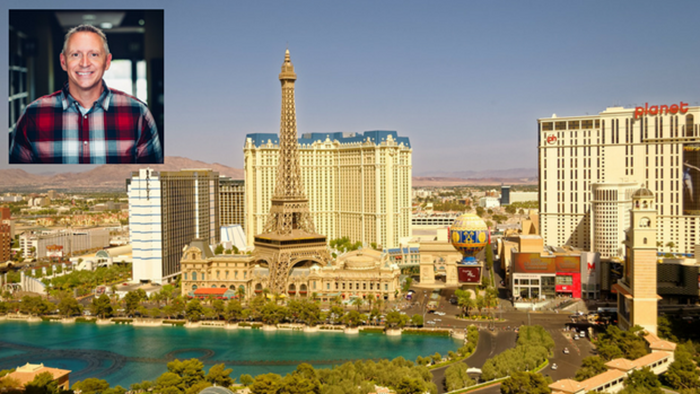 This morning I wrote on how we can respond to the recent tragedy in Las Vegas. Today, I also had the opportunity to chat briefly with Vance Pitman, senior pastor of Hope Church in Las Vegas. Below is what we discussed.
Ed: What's going on with the churches in Las Vegas in the aftermath of the shooting? How are they mobilizing to respond?
Vance Pitman: The churches in Las Vegas have a great spirit of collaboration. Many churches are hosting prayer services and prayer vigils throughout the day. We've opened our campus up all day for prayer and have encouraged our people to go to a blood bank and donate blood. There is a huge need right now.
We've mobilized some of our trained/certified trauma grief counselors to be on site at Mandalay Bay in response to their request to counsel those experiencing the horror of this tragedy. We will also be addressing this from our pulpit on Sunday and dedicating our service to helping God's people and our city process this tragedy from a biblical worldview perspective. I've talked to other pastors who will be doing the same thing. Every pastor with whom I've spoken has said we are in this together and want to serve one another.
Ed: How did you first respond when you heard this morning? What scripture or prayer has encouraged you today?
Vance: Today is actually my birthday. When I woke up to my phone buzzing continuously, my first thought was, "Are these all birthday texts?" Then I picked up my phone and read the horror of what was taking place. My heart broke for my city. I thought of all the families that were in crisis who had no idea this would be their Monday morning. I immediately thought of Psalm 46:1. We can run to God in moments of crisis and we need to encourage others to do the same.
Ed: What do you say to the people in your church in moments like this?
Vance: On a day like today, there are many things we don't know. But what we do know is that "God is a refuge and strength, a very present help in trouble" (Psalm 46:1). This is not a time to run from God; instead, it is a time to run to God. He is our shelter and a refuge where we can find peace and comfort in moments like these. This is a dark day in our city. But the darker the darkness, the brighter the light of the gospel. Today is a day for the church to rise up and demonstrate the love and life of Jesus to those who are hurting. There is hope in him!
Ed: How do tragedies like this impact our theology and our understanding of God?
Vance: Tragedies like this remind us of how little control we have of so many things in our lives and of how much we need someone infinitely greater than us to turn to. And the word of God reminds us that that's exactly who our God is. He is one we can turn to and trust even when we don't understand.
He is good and he is always at work. Psalm 23 reminds us that "he prepares a table before us in the presence of our enemies." That means he can turn battlefields into banquet tables. Our God can be trusted! Tragedies like this cause all of us to think about what we really believe. I'd be lying if I didn't say I have a lot of unanswered questions. But I know the God who has the answers. Today is a day to run to him.
Ed: How is the community responding as a whole? What would you say to the rest of us who are watching from a distance?
Vance: The community of Las Vegas is strong. The law enforcement community and the first responders in Las Vegas are some of the best in the world and they have demonstrated that by the way they have handled this horrific event. On a day like today, my heart is broken for this city, but I've never been more proud to call this my home. People only know Las Vegas as "sin city" but, in reality, it is city of 2.2 million people who love their families and work hard every day in pursuit of the American dream.
The churches in Las Vegas have an incredible spirit of kingdom collaboration and are working together to minister to a city that is hurting. Pray for our city. Pray for the families impacted. Pray for the manifest presence of God to fall on our city!
Ed Stetzer holds the Billy Graham Distinguished Chair of Church, Mission, and Evangelism at Wheaton College, is executive director of the Billy Graham Center, and publishes church leadership resources through Mission Group.
The Exchange is a part of CT's Blog Forum. Support the work of CT. Subscribe and get one year free.
The views of the blogger do not necessarily reflect those of Christianity Today.