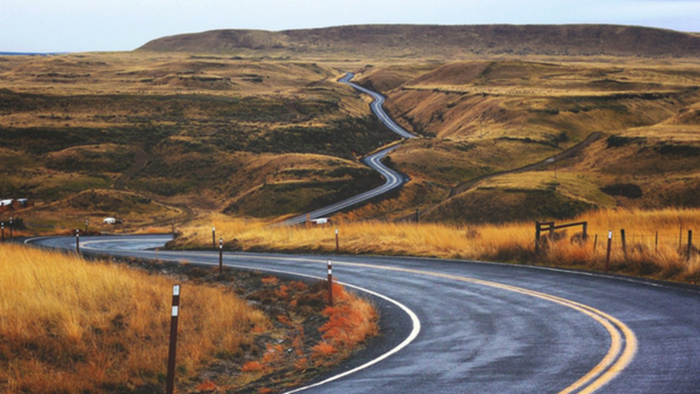 Image: pexels
Have you ever heard the phrase, "playing the long game"? My guess is we've each heard it thrown around in different venues. The saying is not new. It's been used to describe throwing the football down the field or driving the golf ball toward the green. Perhaps you've heard the saying used to describe a person taking his or her time in pursuing someone for dating or by a certain financial planning firm hoping to drum up more business by sharing how unprepared we are for future retirement.
No matter where we might hear it, the phrase "playing the long game" generally means having a long-term plan, long-term goals, or doing things now that set you up for the future. Most church planters have a clear vision. Whether that is to be a multiplying sending church, a mega-church with big budgets and lots of resources to help advance the gospel, or a neighborhood church shepherding a community, serving and loving them toward gospel transformation, the vision is there.
The question is: When the mission becomes stale, when the money begins to run out and attendance seems to plateau, what will keep us focused on playing the long game? The answer might be in our ability to be content in all circumstances.
When my wife and I knew church planting was a reality rather than a dream, we started working on our strategic plan, our prospectus, and envisioning the type of church God would build. Being more of a visionary, entrepreneurial leader, like most church planters, this came easy and was energizing.
Even as we launched and first started doing fundraising, casting vision and dinner table planning was something I looked forward to each day. Most of our time was spent on planning the first two years of planting, with very little emphasis placed on years 3-5. What if the secret to surviving those challenging years of church planting is not found in the amount of funds a planter can raise or in how many people are attending? What if the secret to persevering, playing the long game, is found in biblical contentment?
Paul reminds us in Philippians 4:11-13:
I am not saying this because I am in need, for I have learned to be content whatever the circumstances. I know what it is to be in need, and I know what it is to have plenty. I have learned the secret of being content in any and every situation, whether well fed or hungry, whether living in plenty or in want. I can do all this through him who gives me strength.
The word 'content' comes from a Greek word that means self-sufficient or independent. It is an inner sense of rest or peace that comes from being right with God and knowing that He is in control of all that happens to us. It means having our focus on the Kingdom of God and serving Him. Biblical contentment is centered on God and nothing else. It's finding satisfaction in Him no matter the circumstances, while redefining success through biblical standards. As we work to bring glory to God and make disciples through the planting of churches, let's center ourselves on God alone and find joy in the contentment that flows only from Him.
Let me share three reasons that "learning to be content" must be a spiritual practice for church planting.
Church planting is not a short game.
This sounds like an obvious statement. I can safely assume that most church planters don't put in the time and energy to launch a church with the plan of closing the doors in 3-5 years, but it happens. When we get in the thick of ministry, it's hard not to lose momentum and focus on the long game. We get caught up in the daily demands. It becomes difficult to set priorities or to allot our time and energy.
We get caught up in the short game. There's a reason Paul talks about the process of learning to be content in all conditions. It didn't come naturally to him, and it wasn't an instantaneous transformation. It is a process—something that we learn from walking with God each day. We must learn to trust in God's plan.
Settling for Complacency
Let me be clear, contentment does not mean complacency. As Christians, we can work to better our circumstances as we have opportunity. When it seems we come up short, feeling either undervalued or run-down, we have the tendency to become complacent. A complacent person does what is needed to have more of the same.
We are not called to maintain. We are called to grow and multiply. Biblical contentment is a choice. In Jeremiah 29, one of the most famously misquoted verses, God tells the people to settle down, make a home, and have kids, all before they receive their blessing. God asked them to multiply and make a life. That is the same call we are sent out with as church planters.
The Comparison Trap
Paul, as well as each of us, knows we have the sinful problem of valuing created things more than God. Discontentment is real. Our identity and purpose is often found in earthly possessions, in our status, and in how culture (rather than God) has defined success.
We can become obsessed with chasing these things. We've all been guilty of comparing our situation with another's. One of my favorite sayings is, "If the grass looks greener on the other side of the fence, that just means it's time to start watering your own grass." One practice is to focus on what is unique about the ministry God has given you and learn to find delight in God and God alone.
The secret to biblical contentment is not a gnostic secret. It is not only revealed to disciples who attain higher degrees of holy enlightenment. Instead, it's laid out in plain sight throughout Scripture and is available to everyone willing to learn this spiritual practice. As we work to bring glory to God and make disciples through the planting of churches, may we center ourselves on God alone and enjoy the contentment that flows only from Him.
Wes Holland is administrator of the Rural Matters Institute at the Billy Graham Center and lead pastor of the Church at DuPage.