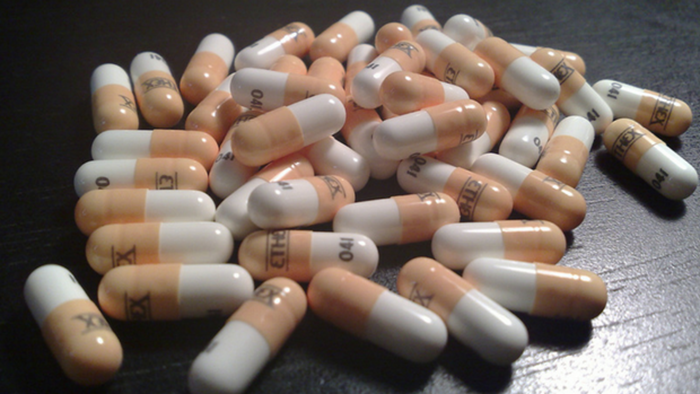 Image: Be.Futureproof / Flickr
This past year, opioids claimed 59,000 lives in the United States. This number is staggering when we consider those who avoided overdose. Add to this number the impact on families and loved ones and the number grows exponentially.
Yesterday, President Trump moved to declare this opioid crisis a "public health emergency" with the hope of aiding communities across the United States in their fight. I am thankful.
Virtually unknown a generation ago, many can point to specific people in our own communities who have been impacted by opioid addiction. We've seen the loss and felt the pain of these substances and know their capacity to destroy lives and families.
While I had heard of the opioid crisis, our engagement with its severity came this past September at the Rural Matters Conference in Texas. In our effort to equip pastors, elders, and ministry leaders to address their specific cultural needs, the Billy Graham Center founded the Rural Matters Institute to aid churches facing the unique challenges of rural ministry. At our inaugural conference, I was struck by the passion from several of these leaders regarding the need for help in facing this new drug epidemic.
What Is the Opioid Crisis?
An opioid is a class of drug that includes illegal substances such as heroin as well as legally prescribed medications, including oxycodone, morphine, and fentanyl. These drugs are highly addictive and were used as pain management tools extensively in the 1990s, leading to rampant over-prescription.In the first decade of the twenty-first century, opioid sales and death rates have grown in near union to the point that 2010 marked a four-fold increase from 1999 levels.
In a recent testimony before the House Committee on Energy and Commerce, the Deputy Director of the National Institute on Drug Abuse, Dr. Wilson Compton, noted that, "In 2015, over 33,000 Americans died as a result of an opioid overdose… [and] an estimated 2 million people in the United States suffered from substance use disorders related to prescription opioid pain medicines."
This has hit rural communities particularly hard. While recent efforts to curtail opioid prescriptions have seen some success, opioid use in rural communities has actually continued to grow. Many in these communities are low-income, in poor health, and have limited access to medical services and treatment centers.
In order to understand how this drug epidemic is impacting American communities, please take the time to watch this video or read this NYT piece on how it is affecting a new generation of newborns.
What Does This Mean?
So as I sat in Texas listening to story after story of ministry leaders recounting through tears how their churches were desperate for help, I realized that Christians needed to be on the frontlines in responding to this crisis. Scripture is clear that Christians need to be in the midst of suffering.
Galatians 6:2 calls us to bear one another's burdens as a tangible demonstration of our obedience to the law of Christ to love others. Second Corinthians 1:3-5 teaches us that God even uses our own afflictions not merely as an ends but as the means of stepping into the suffering of others to bear their burden.
More to the point, bringing the gospel into these contexts of suffering and need lies at the heart of Jesus' message. In Luke 4:18-19 Jesus declares that he is the one who brings true and lasting freedom. Often times, we lose sight of the basic but profound truth that the gospel of Jesus is light in the darkness of this world. One of the darkest domains a human can inhabit, drug addiction needs the light of the gospel.
What we need is not the detached appeal for punishment and police action, but rather heartfelt compassion for those stuck in addiction and their loved ones. Unconnected from those who are suffering, advocating these tired policies is easy until you come face to face with the problem.
As I noted in my Washington Post article, this realization brought with it a much deeper and heartbreaking truth: I needed to personally repent. When I was faced with a nearly identical situation earlier in my ministry, I realized that I failed. Just like those today who ignore the opioid crisis because it is easy to ignore people not like ourselves, I ignored a community in pain because they were not like me.
In the article, I wrote,
In our rush to protect our communities, our families, and our values, we sought to put distance between "us" and "them." We made groups, constructed labels, and tried to do everything we could to separate what we perceived as the 'clean' from the' unclean'—in many cases, the white from the black….The result was predictable and, as history has proven, tragic.
Deafening Silence Driven by Fear
In the late 1980s I lived in Buffalo, NY, and was pastoring a multicultural church at 25 Hawley Street on the city's west side. I understood the need for racial reconciliation and believed the church was the place where true and lasting change could happen. In one of the communities hit hardest by crack, I pastored people (both black and white) who were addicts or family members directly affected by the crisis.
Even as I served as a pastor, I saw crack and those addicted as the danger they were to my community, and wanted those addicted to be gone—to be "locked up," as the title of my Washington Post article states. I looked around at the needs of my community and—in fear, to protect them and myself—I chose to respond in favor of punishment rather than compassion. As I look back at my own commitment to instilling harsher sentencing, I can only confess my role in not doing what was right.
As I observed in the Washington Post, the disparity between then and now is revealed in how we discuss the drug problem. In the 1980s and 90s, crack and drug addiction most often meant black street crime. Yet today the response to the opioid crisis is: treatment for the afflicted.
I believe that this latter response is correct—treatment is crucial to overcoming this crisis. But in order to be correct now, we need to understand how wrong we were then. The only difference is the color of the people involved.
Repentance
People will inevitably tweet me with some outlying statistic or distinction designed to defeat my point and ultimately salve our collective conscience. When this happens, remember that God has grace for repentance and abhors self-righteousness. None of us are expected to be perfect, but all of us are expected to be quick to repentance.
I'm not the first one to notice this link, but I do want to be a Christian leader that models and leads the church to repentance.
We have an opportunity as the Church to grasp the severity of the opioid problem and respond with strategic and empathetic action. To be leaders in bringing the love of Christ to those trapped in bondage. But this cannot occur until we first repent—until we confess our role in the problem.
In a few days we will be celebrating the Reformation; specifically, the courageous action of Martin Luther in nailing his 95 theses to the church door in Wittenberg. The very first of these theses did not deal with indulgences or the pope, but of what Luther saw as central to the Christian life. The first words scrawled on that paper were: "When our Lord and Master Jesus Christ said 'Repent,' he intended that the entire life of believers should be repentance."
Repentance does not change the past; it celebrates that Christ is greater than our failures. And it moves us to deeper compassion.
Black, white, no matter. We are all equal at the foot of the cross and it is past time we extend our hands of love and care to all those in the grips of addiction.
Ed Stetzer holds the Billy Graham Distinguished Chair of Church, Mission, and Evangelism at Wheaton College, is executive director of the Billy Graham Center, and publishes church leadership resources through Mission Group.