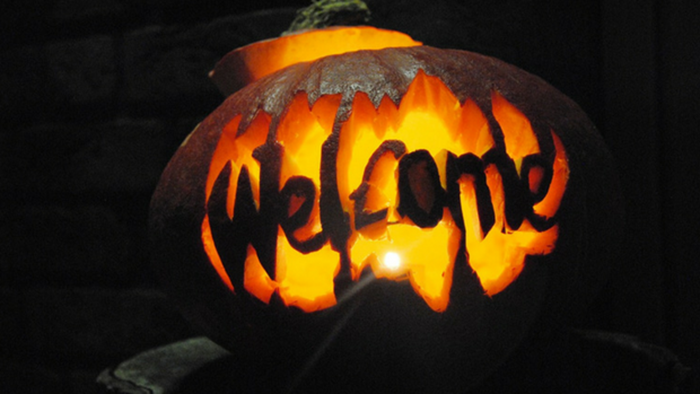 Maybe you've been too distracted by the excitement surrounding this year's 500th anniversary of the Reformation to even notice but newsflash: Halloween is tomorrow.
This holiday has sparked quite a bit of controversy in Christian circles over the years. Halloween, as most know, has a mix of origin stories, some of them Christian, some pagan, and some occult. Its dark history certainly should concern us as believers and factor into our decision regarding how we and our families plan to engage in the festivities on the night of October 31st.
And it's just that—your family's decision. My family does not promote holiday myths (as in, our kids did not believe in Santa Claus), but we do participate in trick or treating.
Let me explain why.
To Trick or Not
Many believers feel that they can faithfully don their creative costumes and pumpkin-shaped candy buckets without violating the tenants of their Christian beliefs. Others feel that this holiday's emphasis on all things spooky and scary, coupled with its complex past, should motivate us to steer clear of any Halloween related events.
For me, the question we really have to answer here is this: As Christians, what does it look like to engage culture in a Christ-like manner?
Paul tells us in Romans 12:2 to never conform to the pattern of this world, because we serve a God who frees us from all its burdens and baggage. But, interestingly enough, Jesus—during a prayer to his Heavenly Father in John 17—acknowledges that "they" (the disciples) are "not of the world" but also adds that he isn't asking the Father to "take them out of the world."
So, it looks like even amidst this earth's real dangers and difficulties, Jesus still wants us here. Furthermore, he doesn't just ask us to sit around lazily waiting in anticipation for his second coming, but instead gives us a Great Commission: to make disciples of every tongue, tribe, and nation.
When it comes to Halloween, trying to live in the tension between our earthly bodies and heavenly homes can be difficult. Some believers will feel compelled to bring their faith to bear amidst all the Reese's and Gummy Bears, while others might decide to abstain from the festivities altogether.
Right now, I want to make the case for the latter decision. I am going to argue that Christians not only can but should put on their costumes, pass out candy, and greet guests at the door each time Halloween rolls around.
Here are three reasons you should plan on trick-or-treating tomorrow.
First, this is likely the only time all year when neighbors will flock from near and far, ring your doorbell, and want to have face-to-face interaction with you.
When guests arrive at your porch, take time to let the conversation go past celebratory exclamations of 'trick or treat.' Remember their names, take down their numbers, and convey your interest in being a part of their lives. This night is a once-a-year opportunity to do something so simple, yet so critical: get to know your neighbors.
We are planning a bonfire for our kids' friends even while we pass out candy to the neighbors.
Of course, you can meet your neighbors any time—but on this day, they are coming to your door.
Second, you don't have to abandon your Christian faith or confess allegiance to pagan deities in order to celebrate Halloween.
Certainly, make sure you're careful as you select costumes for your kids and decorations for your home. Ask yourself, Does this item symbolize or support an ideology that's incompatible with my faith? Does it represent my love for Jesus and the commitment I've made to follow him? If something seems to honor fear or celebrate something Satanic, parting with it is probably a good idea.
But it's simply not true that you are participating in deeds of darkness when you dress up like a farmer and get candy from neighbors. You can be a good and fun neighbor without joining the Church of Satan.
Third, you can have a missional Halloween in how you greet neighbors.
Have the best costume! Pass out the best candy!
And, most importantly, start relationships you will follow over the winter. On Halloween, do what we do: invite some neighbors over in November and December.
Be on mission.
Where from Here?
Here's the thing: you and your family need to follow your conscience. Mine is captured by the mission and I see Halloween as a tool. According to LifeWay Research, the majority of Protestant pastors agree.
Maybe you have a different view, and I respect that. But, in my view, Christians needn't be so scared about how to handle Halloween. Like all things in this world, it's about learning to separate the wheat from the chaff—the worthy from the worthless.
God is at work in our individual lives, but also in our communities. If Halloween is an opportunity to engage in this work and learn to love our neighbors better, I believe we should take it—costumes, candy, and all!
Ed Stetzer holds the Billy Graham Distinguished Chair of Church, Mission, and Evangelism at Wheaton College, is executive director of the Billy Graham Center, and publishes church leadership resources through Mission Group.
The Exchange is a part of CT's Blog Forum. Support the work of CT. Subscribe and get one year free.
The views of the blogger do not necessarily reflect those of Christianity Today.