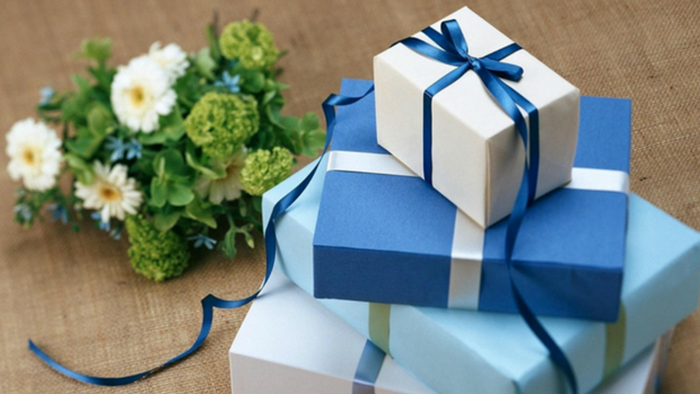 Brett and Noelle are busy penciling in 200 dots in the spiritual gifts inventory they've been given by their local church. Nervously concentrating, Brett and Noelle work their way to question 200, hand in their sheets, and anxiously wait until next Sunday to discover their spiritual gifts. Next Sunday, they reconvene and eagerly open their manila envelopes. It seems that Brett has the gift of administration. Noelle has the gift of service.
Coincidentally, it turns out that Brett is a parts manager at the VW dealership and Noelle is on the cleaning staff at a large assisted living community.
Uninspired and disenchanted, Brett and Noelle trudge somberly toward the parking lot. It looks like 'spiritual service' at church is going to look a whole lot like their current jobs. Soon, Brett is counting the offering each week, while Noelle works on a rotation in the nursery. Are spiritual gifts really meant to work like this?
Loss of Market Share
Since the 1970s, much of the Evangelical world was losing market share to a charismatic phenomenon that was sweeping the world. New churches emerged offering worship designed to engage the emotions of a believer. For many, this held great appeal when compared with dueling piano/organ combinations separated by an arm-waving, hymn conductor.
The preaching seemed more free-flowing, more alive. With a constituency that was growing bored with a starched-collared, three points and a poem, semi-robotic approach to preaching, many found these changes refreshing. But the pièce de résistance of the charismatic wave was an emphasis on spiritual gifts. This charismatic trademark offered something that seemed truly spiritual to many—something that transported their dreary spiritual existences to a higher, unexplainable dimension.
Evangelical Adoption
As the charismatics pointed the way, Evangelicals were forced to engage. Worship wars soon erupted. Preaching became more personal, less formulaic. And spiritual gifts were discovered—or at least a sterilized version of them. A generation passed from the scene, and some charismatic churches moderated from their more extreme positions while many Evangelicals imported a little charismatic zing into their services. By the turn of the new millennium, one would have to visit their website's "About" section to differentiate between many charismatic and non-charismatic churches.
What Did Evangelicals Lose?
In worship and preaching the Evangelical Church gained a great deal. But when it comes to spiritual gifts, we gained almost nothing. We simply labeled acts that fit a person's natural gifts and predispositions as a "spiritual gift." We designed tests that produced objective data to influence congregants toward church-centric service within their comfort zones. The church created bite-sized, organizational, volunteer slots and matched people to these roles.
It seems that we may have adopted the world's operating system and infused spiritual gifts into the normative paradigm of our culture.
The biggest, the greatest, the richest, the prettiest, the strongest—these are the values that have driven humanity since our Fall. In order to determine where people stand on the power-ranking pecking order, the business world has developed varied instruments and tools that precisely demarcate our competencies. In our efforts to niche our laity into appropriate comfort slots, we have baptized these "strength-finders" and bestowed on them a far more sacred moniker.
With a halo's glow shimmering on our freshly calculated "spiritual gift inventory," we declare with the confidence of an Old Testament prophet, "Son, daughter, lead comfortably in your greatest, grandest, most powerful strength!" And the Fall continues.
What Is God's Design?
Weakness. Just weakness. From cover to cover, the Bible highlights over and over again this singular principle: God uses weak people (2 Cor. 12:9). He uses people like infertile Abraham and Sara, stuttering Moses, fearful Gideon, overlooked David, timid Jeremiah, and a group of misfit disciples. And the world would never be the same.
It would seem that spiritual gifts have little to do with innate personal strengths, and far more to do with a yielded weakness. Quizzes that reinforce personal strengths only serve to propagate spiritual independence instead of actually forcing a disciple to depend on the power of the Spirit. As long as we value brilliance over weakness, addition over multiplication and consolidation over self-sacrifice—the disciple that we produce will look eerily similar to the world's leader: strong, confident, yet independent and spiritually insubstantial.
Shift from Spiritual Preferences to Spiritual Gifts
When disciple-making becomes a trek from the highway of personal independence to the narrow path of a dependent faith, legitimate and powerful spiritual gifts are discovered. These gifts are not found in the strengths of our personalities or capabilities, but in the weakness of a trusting subject in the authority of his or her Sovereign. Perhaps all of the Bretts and Noelles who have long been sacredly shackled within the comforts of our org charts will find freedom and joy in seeing the Spirit work through weakness. And, if God's Church serves in weakness, an increasingly skeptical world is sure to notice the change.
Jeff Christopherson is the North American Mission Board's Vice President of the Send Network. He and his wife, Laura, live in Alpharetta, Georgia.
The Exchange is a part of CT's Blog Forum. Support the work of CT. Subscribe and get one year free.
The views of the blogger do not necessarily reflect those of Christianity Today.