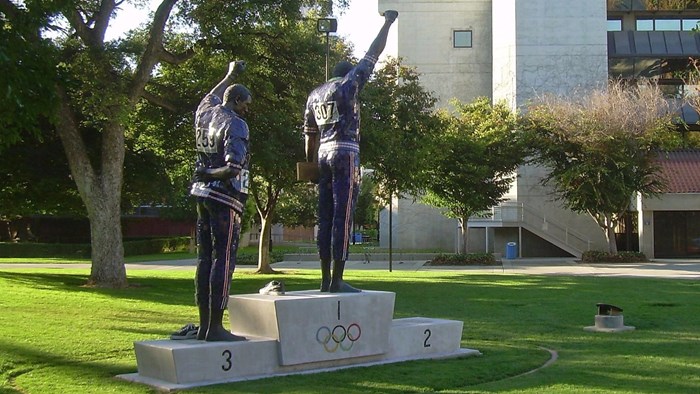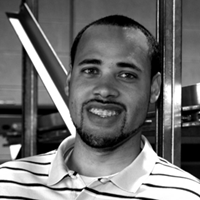 This weekend, President Trump fired the tweet heard 'round the sports world. And the sports world—specifically NFL players and owners—responded with protests and demonstrations. As he is apt to do, Ed penned a very thoughtful response to the controversy and proposed a Christian response.
I'm grateful Ed asked brothers and sisters to move beyond the protest and seriously consider the issue of race in our country. I also echo his sentiments that white evangelicals stop, listen, reflect in prayer, and ask how you can act when issues like this arise.
I did take exception to something he mentioned in the article. After a conversation today, he suggested I write a response giving a perspective I hope might be helpful in framing the Christian response.
The time and place for peaceful protest isn't limited by venue or occasion.
Although Ed writes, "There is a time and place for peaceful protest in civil society," I disagree with the idea that it is unhelpful to demonstrate during the singing of the national anthem. History has told us, in light of injustice, that there is never a proper time and space to exercise one's free speech. In fact, I'd argue, in this context, that during the anthem is the right time and place for such demonstrations.
Tommie Smith understood this when he stood on an Olympic podium before thousands in 1968 in Mexico City as the national anthem blared over the loud speakers. Smith was an Olympic Gold Medalist in the '68 games, but refused to ignore the systemic injustice going on back home. He knew that when he returned home that he would return to a country where some still considered him inferior—less than a man.
Smith noted his reality: "It is very discouraging to be in a team with white athletes. On the track you are Tommie Smith, the fastest man in the world, but once you are in the dressing rooms you are nothing more than a dirty Negro."
His image, fist raised with a black glove, became an iconic image of the Civil Rights movement. It was later named one of Sports Illustrated 100 Greatest Moments in Sports History.
Muhammed Ali understood the need to speak at inconvenient moments when he was labeled a draft dodger for his very public opposition to the war (although he cited his Muslim faith as the reason). Ali was tried and convicted of draft evasion, but the Supreme Court reversed his conviction because he was a conscientious objector, exercising his right to freedom of religion—a First Amendment right many Christians are fighting for even now.
If we defend the rights of Christian bakers to exercise their freedom of speech, then we need to do the same for these athletes (especially Christian athletes like Ben Watson). As Christians, we have to be willing to defend people's right to knead dough and their right to kneel.
There are countless other similar demonstrations that have been part of the fabric of this nation's history—a tapestry of free speech demonstrations that strike to the very core of the ethos of this nation.
Minority demonstrations in public spaces and venues at inconvenient times have always fueled justice movements in this country. From lunch counter sit-ins to the March on Washington, minorities have historically mobilized in large numbers to effect change in this country—even when it made others uncomfortable. For African Americans, it is as much a part of American history as the American Revolution.
If you don't agree with the demonstrations, at least attempt to slip on the cleats of these African American men. Cleats firmly entrenched in American soil that hasn't always viewed them as fully human.
Try to understand why the national anthem is the perfect opportunity to challenge our nation to uphold our civic duty as Americans to demonstrate to other nations that "All men and women are created equal." One day, as Ed mentions, you may be wearing those same cleats when it comes to your own religious freedom. And there's one thing you'll discover if that happens. Your Christian African American brothers and sisters will be right there alongside you to stand up for your rights. Because it's been our reality for 400+ years.
John C. Richards Jr. is managing director of the Billy Graham Center at Wheaton College.
The Exchange is a part of CT's Blog Forum. Support the work of CT. Subscribe and get one year free.
The views of the blogger do not necessarily reflect those of Christianity Today.