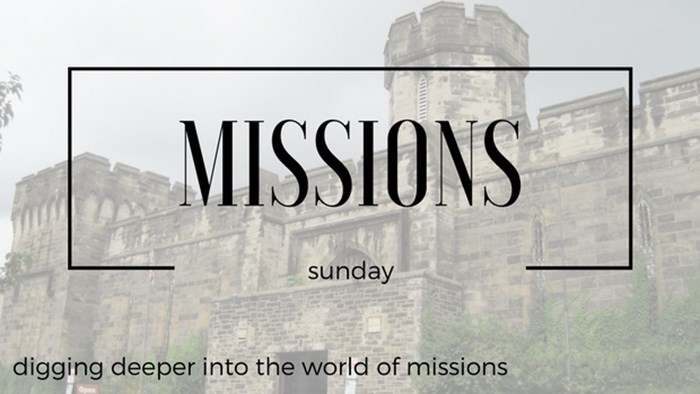 Read Part One (The Importance of Character and Character Development; Understanding Soul Care; Setting the Scene for Soul Care—What Leadership Must Think About).
Three Approaches to Building a Soul Care Movement
The end goal of establishing a Soul Care movement is to shape the mission's culture by establishing a community of like-minded people who are committed to a life-long pursuit of Christ-likeness. Supported by colleagues, missionaries within the movement strive to continually learn and grow and mentor others toward maturity, independent of coaxing or incentives from outside sources.
Three different approaches to launch movements, each representing different levels of intentionality, have been observed.
First, as part of its ongoing professional development program, one agency offers Soul Care training to regional and local mission leaders via a series of INTERACTIVE WEBINARS. This strategy first asks leaders to put Soul Care into practice and then disseminate the principles to the missionaries under their charge. This approach has both economic and logistical advantages. Furthermore, modeling of the Soul Care lifestyle piques interest and motivates members to learn and practice the principles.
A second and more intentional approach involves an organizational STRUCTURE CHANGE. By dividing the membership into teams consisting of at least three missionary units each, another agency asks teams to form goals which center on building community and promoting personal growth. Team leaders meet annually for training, and work plans require establishing personal goals reflecting Soul Care values. Changes in organizational structure can be hard to implement, but the advantage is the entire membership is regularly challenged to give attention to personal growth.
The third and final approach to be highlighted here has a strong RETREAT emphasis and integrates four components, namely an annual retreat, local or regional events, mutual accountability, and personal assessments. In this case, participation is open to all members in a given area.
The principle objective of retreats is to enable the missionary to step away from the usual hectic pace of ministry to rest, reflect, and interact with co-laborers. During the retreat, each attendee writes (or revises) a personal development plan, a guiding document that includes goals for holistic growth. This plan will be consulted regularly as it guides and tracks the missionary's intentional growth path for the coming year.
Between retreats, events are scheduled a couple of times a year by the local or regional Soul Care community. These informal get-togethers will often emphasize one of the major Soul Care tenants: master care, self-care, or mutual care. The most profound and personal communication within this approach is between colleagues who agree on terms for mutual accountability.
This more comprehensive approach places members in community where personal growth and accountability are regularly emphasized.
These approaches demonstrate the diversity with which agencies are applying Soul Care principles to develop character within their organizations. There is no 'one-size-fits-all' approach to Soul Care. The right approach for any mission will fit its unique calling, ethos, and circumstances.
Culture change (that is, a change in ethos of any organization) takes time. From the date of commencement of the more intentional approaches, leadership should expect it will take three to five years to see tangible results and eight to ten years for Soul Care to permeate the organization. By then, the mission will consistently reflect values that promote growth.
Much of the initial pushback by membership to a Soul Care initiative can be averted by inviting the missionary body to help identify the methods, resources, and tools that would best fit their context before an approach is finalized.
Catalyzing Soul Care
To catalyze Soul Care within an agency, leadership must consider current organizational realities, assess the resources that could be employed, and think through a course of action for the organization.
Counting the Cost
Benefits of a Soul Care program must be weighed against the price of implementation and assessed in light of current organizational realities. Timing, funding, and capacity are all critical to a successful launch.
Funding is always a challenge, but becoming Christ-like is a New Testament mandate, thus a compelling case for support can be developed for potential donors. Today, qualified trainers who are experienced at equipping believers in Soul Care are available, and online resources are being developed.
Resources
As with most new initiatives that require training, one first looks to existing mechanisms or structures within an organization to transmit information. Local and regional gatherings and annual assemblies are already part of most agency calendars and could be considered as convenient settings for initial Soul Care training. Since the vast majority of missionaries have Internet access, equipping and/or follow up could also be provided online. As described above, live webinars have become common for delivering specific content.
Member care and spiritual formation practitioners who may be available to advise agencies on Soul Care include Eva Burkholder (Christar), Alex Galloway (Church Resource Ministries), and Keegan Williamson (Camino Global). In 2010, Camino Global established a Soul Care movement for its missionaries and Latin American leaders called Seek First and Buscad Primero (in Spanish). Seek First and Buscad Primero create a culture in which leaders who are pursuing Christ-likeness support one another in community.
Suggested Plan for Soul Care Implementation
Having defined what Soul Care is and explained what is necessary to launch an initiative, a three-step plan for implementation within a mission agency is recommended as follows:
First, executive leadership must make a formal decision regarding character development using a Soul Care approach and commit to organizational change.
Second, a point person who will coordinate the effort must be identified and appointed. This person will assist the executive director, or his or her delegate, to implement the initiative and champion the cause.
Finally, resources must be secured. For example, the coordinator needs to mobilize consultants to help plan a strategy, draft funding proposals, identify trainers and materials, and organize tools and events.
Inherent Threats to Agency Character
As we work to advance the collective character of our agency, we must beware of, avoid, and/or eliminate the threats that loom within the missions enterprise today. The first is the pressure to lower entry requirements.
Today, there is ever increasing pressure to adjust policies and requirements to ease the entrance of new staff. Many of these changes are appropriate and wise; however, care must be exercised to assure biblical principles regarding God's leading and spiritual readiness of workers are not compromised in the process. Turning a blind eye to character issues can cost the mission far more than the temporary gains are worth.
Another potential threat to agency character is tolerance for the sinful behavior of our peers. Simply put, agencies often lack the resolve to confront workers biblically. Tolerance for sinful behavior in ourselves or in co-workers squelches personal development and disparages efforts to promote character development.
The third and possibly most serious threat to agency character is our fear of being vulnerable. We fear revealing our weaknesses and sin to others; therefore, we hide who we are and project a false image.
Once again, Galloway recommends that from the very beginning, when new staff are brought on, there needs to be an understanding of the issues or struggles they have not as a means of screening, but as a means of knowing how best to join the Lord in the work he's doing in them. This is a critical connection point for ensuring Soul Care. There needs to be an expectation and organizational culture that everyone is caring for their souls—a task that is impossible on our own. We need people, teaching, and resources to intentionally foster Soul Care.
Conclusion
The character of God's emissaries plays a critical role in the spread of the gospel. The quality, duration, and scope of ministry of an individual, team, or organization is shaped by the inner workings of the person or group of people as a whole.
Few emphases will have greater return on investment within an agency than enhancing character development. Soul Care works in sync with God to help grow his people. It stewards the resources with which the organization has been entrusted and solidifies the future of the ministry by providing biblically-grounded leaders to guide it forward.
God expects us to grow. That which affects our ministry so formidably should be valued and intentionally nurtured. As those who send, equip, and mobilize missionaries, we all need to contemplate how we personally model character development and assess what is being done in our sphere of influence to assure that it remains a priority among all believers, and especially active missionaries.
Endnotes
[1] Character consists of one's unique cognitive, emotional, volitional, and relational virtues. It is the moral and mental features that define a person, whether good or evil. The term also means "moral strength," which scripture regards as something to be highly valued. It is easier to describe the impact that character has on others than to define the essence of what it is.
[2] Seek First/Buscad Primero, a ministry of Camino Global, is a redemptive approach to personal and professional development seeking to build communities of leaders that are committed to remain faithfully engaged in their pursuit of Christ-likeness.
References
Burkholder, Eva. 2015. Aspire Webinar – Soul Care: Essential for Leadership.
Hoke, Steve. 2014. Leading with a Developmental Bias. Common Ground Journal. Spring:115.
O'Donnell, Kelly, ed. 2002. Doing Member Care Well: Perspectives and Practices From Around the World. Pasadena, Calif.: William Carey Library.
Willard, Dallas 2006. Personal Soul Care from: The Pastors Guide to Effective Ministry. Kansas City: Beacon Hill Press.
Williamson, Keegan. 2009. The Soul Care of Missionary Personnel in CAM International: A Manual for Developing and Leading a Soul Care Training Conference. Doctoral Thesis. Gordon-Conwell Theological Seminary.
The Exchange is a part of CT's Blog Forum. Support the work of CT. Subscribe and get one year free.
The views of the blogger do not necessarily reflect those of Christianity Today.