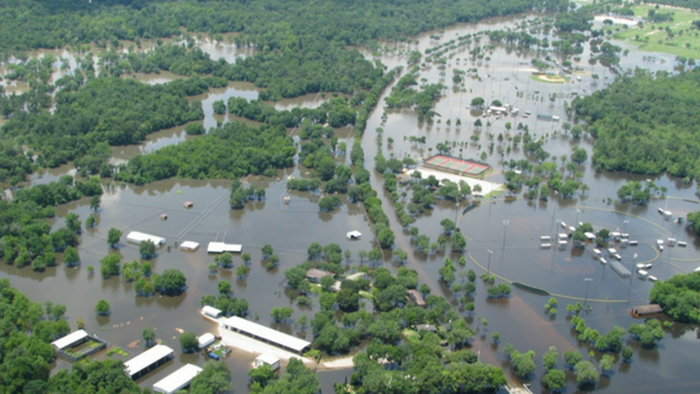 After much planning and preparation, Wheaton College has just launched the first-of-its-kind MA in Humanitarian & Disaster Leadership Program. I recently chatted with Dr. Jamie Aten, founder and executive director of the Humanitarian Disaster Institute, about the program.
Ed: Tell me about the MA in Humanitarian & Disaster Leadership program that the Humanitarian Disaster Institute just launched at Wheaton College Graduate School.
Jamie: The new MA in Humanitarian & Disaster Leadership will help prepare the next generation of humanitarian and disaster professionals to lead with faith and humility, utilize evidence-based practice, and serve the most vulnerable and the Church globally.
Ed: Why would someone pursue an MA in Humanitarian & Disaster Leadership?
Jamie: Disasters and humanitarian crises have been on the rise. Yet few Christian leaders are prepared to effectively and holistically meet the needs left behind in the wake of such catastrophes. We believe disasters and humanitarian crises are biblical justice issues and that Christians have a responsibility to prepare and care; our program is designed to help them do this vocationally.
There is a desperate need for more Christians who are well-equipped to navigate the complexities of humanitarian and disaster aid and to do so with faith and compassion. We built this program to create global servant leaders who live out the call of Micah 6:8 to do justice, love mercy, and walk humbly into the most pressing needs in our world today.
Ed: What makes this program unique?
Jamie: We are excited to prepare the next generation of leaders not just in industry best practices and cutting-edge research, but also in a solid biblical foundation that grounds this work in our essential purpose and calling as Christians.
There are a number of secular humanitarian or emergency management graduate programs offered nationally, but few integrate a truly global perspective or interdisciplinary approach. This program will be the first Evangelical graduate program focused on training humanitarian and disaster professionals for leadership. It's truly an interdisciplinary degree, designed for students from any educational background. In addition to learning practical, evidence-informed industry best practices from experienced leaders in the humanitarian and disaster fields, students will have the opportunity to study theology with the renowned Wheaton College faculty across disciplines.
Ed: Why is that theological foundation so important for this kind of work?
Jamie: Humanitarian crises and disasters often challenge people's deepest convictions and beliefs and lead to intense spiritual questioning. Our goal with the HDL program is to prepare leaders and churches who can effectively address both the physical and spiritual needs left behind in the wake of these events. There are no easy solutions, but these leaders will be equipped to bring God's provision and compassion into some of the most difficult places in the world.
Ed: What kinds of career opportunities would this program prepare students for?
Jamie: Humanitarian and disaster leadership is a field that will only grow as disasters continue to rise in both number and scope. As we've seen even over the past few weeks, natural disasters create an incredible amount of need, as well as an incredible opportunity for Christians to be the hands and feet of Christ to vulnerable people.
The same is true for humanitarian crises around the world, and in the wake of terrorist attacks. This program will prepare students to speak into these needs in a diverse array of fields, like international humanitarian aid, domestic disaster relief, emergency management, disaster ministry, non-profit and justice work, refugee care, homeland security-related fields, or even preparation for future doctoral studies.
Ed: How is it preparing them for these careers?
Jamie: We developed the MA in HDL curriculum around a series of competencies we identified by interviewing and surveying employers, academics, managers, and frontline staff with numerous Christian relief and development organizations to find out what they look for when they hire or promote.
Our program objectives are based on these leaders' recommendations for what it takes to adapt to changing priorities and to advance in the humanitarian and disaster sectors. In addition, the courses will be taught by many of these leaders themselves, giving students access to national and global networks that will open up opportunities for field work, internships, and valuable connections at the leading organizations in the field.
Ed: Is this program geared toward people looking to get started in the field?
Jamie: It's designed for both students straight out of undergrad looking to get started as well as professionals already in the field looking to grow and learn more. We have two options for how students can complete this program that can fit any student's situation. The first is a full-time, residential option, which will be completed over one year and two summers. This is geared toward students coming right out of undergrad, though of course anyone who wants to complete the program quickly can take advantage of this.
The second option is a hybrid that incorporates online courses with on-campus intensives, over two years and two summers. This one is designed to fit around a full-time career, so people already in the field can further their education and training while continuing their current work. These students can forego the internship requirement and instead work with our faculty to develop a unique project that helps their current organization thrive.
Ed: How can students learn more and apply?
Jamie: We just launched our new website at wheaton.edu/HDL. From there, students can learn more, connect with admissions, and find all application deadlines and materials. Our first cohort will start classes in June 2018, so we're looking forward to hearing from prospective students as soon as possible.
Ed Stetzer holds the Billy Graham Distinguished Chair of Church, Mission, and Evangelism at Wheaton College, is Executive Director of the Billy Graham Center, and publishes church leadership resources through Mission Group.
The Exchange is a part of CT's Blog Forum. Support the work of CT. Subscribe and get one year free.
The views of the blogger do not necessarily reflect those of Christianity Today.