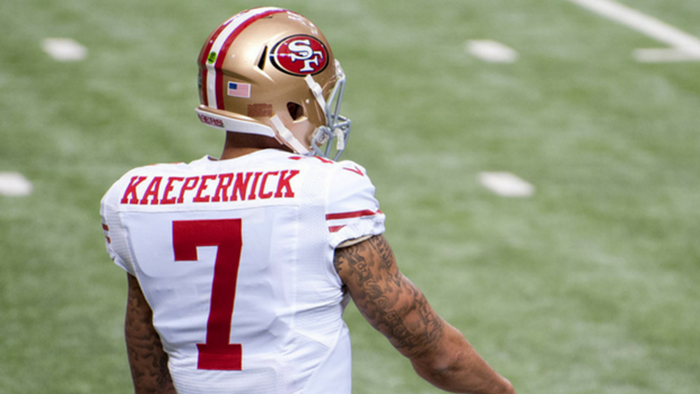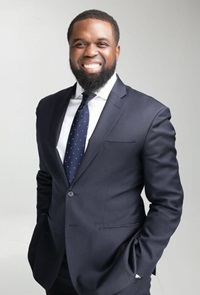 Let me rush to acknowledge that the growing racial tensions in America need not create further racial division in the Church of Jesus Christ. I submit these words to you not to intensify an already hostile culture, but to say that the Church must not be silent while bigotry holds the mic in America.
Ed made it clear that he thinks Colin Kaepernick's approach is unhelpful. I admire, love, and appreciate Ed. He is a delightful and genuine Christian man. And still, I respectfully disagree with Ed.
Kaepernick and the others have done the right thing.
By quickly disagreeing with Kaep's method, we divert attention away from the issue itself and magnify the protest. Kaep's method is what gives voice to the message. Let's not dismiss the protest because some don't agree with it, but rather let us ask the pertinent question, "What would make pro athletes do this?"
If you are ambivalent or offended about their kneeling, here is what you might be missing.
It's not about patriotism.
By kneeling, these guys are not dishonoring the flag or the anthem. They are raising the moral argument that our nation has failed the ideals of the flag and the anthem. They are calling both the nation and its leadership to fulfill the great ethics of the anthem by recognizing that its lyrics and promises remain unfulfilled for many black Americans. This is to be the land of the free. That freedom is not equally distributed in policing, economics, education, and housing to black people in America.
Black Americans possess a distinct relationship with the Declaration of Independence. You won't find many African American families reading it on the 4th of July. In fact, we were not set free on the 4th of July. We were not set free at the official ratification of the Emancipation Proclamation in 1863.
It took until June of 1865 for slaves in Galveston, Texas, to find out that they had been declared free more than two years prior. They were still in bondage as slaves while they were legally free. What you will find are African American churches praying that those promises in the Declaration of Independence will one day be fully and finally realized in black America.
Let's also remember that black patriots have fought in every war and shed as much blood as anyone else. The difference is that they fought without the benefits and protections of full citizenship. To me, that is more honorable than those who fought with the full benediction of citizenship.
It's not about the flag.
Saying that these athletes are protesting the flag misses the point of racial systemic injustice and its brutal diminishing of the image of God in other human beings. We should be careful to mention that historically white evangelicalism has been complicit with this American system of racial injustice. These athletes are protesting the system that haunts them and murders their unarmed children, and one that President Trump exemplifies. The president's comments, regarding these protestors as SOBs (and Charlottesville sympathizers as "very fine people") did not further divide the country. Instead, it revealed that the centuries-old anger and tension between black and white Americans still exist. President Trump has been bold enough to say what his base has long since felt.
The flag is not a totem pole. It is not the most venerable object. It is not the cross of Calvary. Let's not elevate it to mean more than it does. The flag represents the ideals of our nation, and that we are a work in progress. This respectful kneeling is calling for progress in how black Americans are treated.
It might also be helpful to note that Kaepernick and Eric Reid got the idea of kneeling (and not sitting) from a Special Forces veteran. By kneeling, he is demonstrating respect for those who have fought for the freedom of other oppressed people. Their kneeling suggests that the professed American ideals have not been realized.
If you have never tasted of the bitter long night of injustice, I can understand why you might not appreciate this. But if you have tasted of the marvelous grace of God, his wrath satisfied by the justifying death of Jesus Christ, then I cannot understand why you would not want liberating justice for all men and women. That's what these athletes are asking for.
Many of these athletes could collect their paycheck and say nothing. In fact, Kaep might still have a job in the NFL if he did. I salute them. They are affirming the sacrifice of soldiers by calling America and its leadership to fulfill the values it proclaims. Please don't miss their message because you are personally offended by their peaceful, respectful method.
It's about justice.
Charlie Dates is senior pastor of Progressive Baptist Church in Chicago, a 98-year-old church with a powerful history; an affiliate professor at Trinity Evangelical Divinity School; and an adjunct professor at Moody Bible Institute. "Pastor Charlie" is married to Kirstie; they have two children, Charlie II and Claire.
The Exchange is a part of CT's Blog Forum. Support the work of CT. Subscribe and get one year free.
The views of the blogger do not necessarily reflect those of Christianity Today.