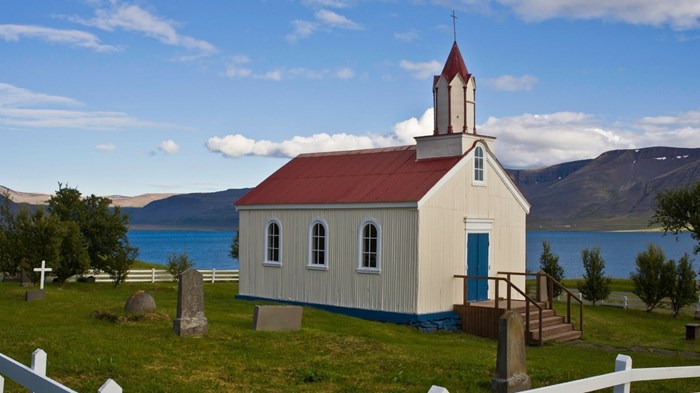 Image: Pixabay
The small town church where I serve as Executive Pastor will turn 12 years old this year. In those 12 years we've experienced incredible growth in many different areas. We've seen hundreds of people experience salvation and take their next step through baptism. We've seen our giving increase tenfold. And we saw our average weekend attendance top 700 people, in a one stop light town with a population of 2,200.
I believe small town pastors have amazing opportunities to do big things in their communities. I believe your small town church can make a big impact, and I believe your small town church can grow; I believe this because I'm living it.
But, before I get you too excited, let me warn you that it wasn't always this way.
When Strong Tower Church was launched in 2006, we only knew one method of doing church, the way everyone else in our community was doing it. We launched with 87 people in attendance at our first service, and at the end of 2006, we had grown to 86 people. Best-case scenario at this rate was closing our doors after 86 years. Not exactly what you dream of when you plant a church.
The Barna group said that in 2003, the average Protestant church size in America was 89 adults. So, after our first year of ministry, we had basically achieved average. It was at this point we knew we had to start making some changes if we wanted to see the church grow.
In the past 12 years, I can say almost everything about our church has changed. The one thing that has remained the same has been our passion to uplift the name of Jesus and our passion for loving people. I have no doubt that these two things have been the cornerstones of our success.
As far as the changes that have helped us grow, there are far too many to fit into one blog post. Maybe someday I'll write a book about all of them. But, I do want to share some of the major changes that I believe have made the biggest impact along the way.
We stopped settling for good enough and started saying, "Make it better." It is so easy in rural churches to settle for good enough. We did it for far too long. Our worship's not great, but it's good enough. We never get started on time, but it's good enough. Our coffee is not great, but it's cheaper and that's good enough. You get the point. As long as you're ok with good enough, you're going to have an average small town church at best. You have to change your mindset and your congregation's from good enough to let's make it better.
We started making kids' ministry a priority. This is the first ministry I mention because I believe it's the most important. People will put up with a lot of good enough, as long as you offer an excellent kids' ministry. It needs to be safe, which means you have volunteers background checked. You also have a check-in system for kids so that a random stranger can't pick them up at the end of service. It needs to be fun, which means you have people who love kids and don't mind getting into the floor to play. And it needs to be a place where they can learn about Jesus on their level, which means you're teaching them in creative and practical ways.
Our pastor changed how he preached. He even changed how he was dressed while he was preaching. He went from slacks, shirt, and tie to blue jeans and a t-shirt most weeks. This made him more approachable because people felt like he was more like them. And it helped draw a younger crowd. We went from preaching mostly stand-alone messages to preaching sermon series. This created more interest because people knew what was coming up. It made it easier to invite people, and the messages became more practical.
We took our first impressions to another level. We had always been known as a very friendly church, but now we became more intentional about creating a great guest experience. This meant we not only had greeters at our entrances, but we also added greeters in the parking lot. We added a Host team to connect with first-time guests, give them a tour of the facility, and offer them a free gift. We offered free coffee and doughnuts to everyone. We made sure our facility was clean and smelled good. We created an assimilation process to get first-time guests to return for a second visit and, hopefully, many more after that.
We moved to a more energetic style of worship music. I know this is a tough one for most small town churches, but I'm telling you, it was a catalyst of growth for us. The majority of churches in our community were still singing the same songs they'd sung for the past twenty years. We decided to offer something new and different. And as part of that, we also became very intentional about who we allowed to sing. It didn't matter if God had "laid it on someone's heart to sing a special." If He hadn't spoken to us personally, then it was a no go.
Now as you can imagine, this transition went over without the slightest complaint. Ha, wouldn't that be nice? But, that is never going to be the case.
When you start changing things, conflict is going to happen, and you have to be able to handle that. Not every pastor can.
Throughout the years, we've had board members quit. We've had families leave. We've had hate mail written. We've dealt with gossip and accusations and all sorts of fun things that go along with leading a church.
We had to make the decision that seeing people come to know Jesus was more important than catering to people's preferences. If you want to move beyond average, you'll have to do the same.
Travis Stephens is a husband, father, and Executive Pastor of Strong Tower Church in Westmoreland, TN—A small town church that went big. I have a passion for helping pastors grow themselves and the churches they serve. If you would like to know more about me please visit me at http://travisstephens.me