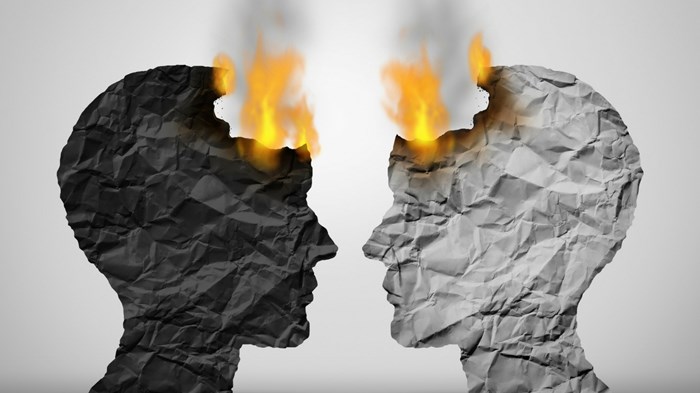 Image: By Lightspring via shutterstock
Expository Faithfulness and Racism
Attention prominent White pastor: If you want to avoid controversy, do not preach sermons on race at large evangelical conferences. In 2018, that will not go well for you. This week, David Platt discovered this at Together for the Gospel (T4G) in Louisville, Kentucky.
Tasked with the responsibility of preaching on race and the church in America, Platt walked attendees through Amos 5:18-27, which includes the oft-cited King speech mantra to "…let justice roll down like waters, and righteousness like an ever-flowing stream."
Platt told attendees that God used Amos to indict his people on three primary offenses: (1) eagerly anticipating future salvation, while conveniently denying present sin; (2) indulging in worship while ignoring injustice; and (3) carrying on their religion while refusing to repent.
Platt went on to apply the text to attendees, specifically mentioning racism as sin. He noted the complicity of the church in America in widening the racial gap in the United States. How? Being slow to speak about the various forms of racial injustice happening in America. He closed his message with a Christ-exalting call for repentance and an exhortation that one day Amos 5:24 will be fully realized in God's coming kingdom.
Platt began his talk asking for grace while handling a tough topic. Instead, some responses to his message were anything but gracious.

What did Platt say that led to this pushback? Why was his expository faithfulness questioned? Unfortunately, this is the moment we live in. For some, faithful exposition of a text means never preaching about racism from the pulpit. For some, preaching the whole counsel of God excludes sermons on racism in the church in America.
The writings of the prophets—both major or minor—are filled with calls for justice. This is especially true of the text in Amos 5. To question Platt's faithfulness to the text ignores the broader issue at play here: a perceived attack on White identity.
In the message, Platt asks three very pointed questions: Why are so many of our churches so white? Why are many of our institutions, seminaries, and missions organizations so white? Why is (the T4G Conference) so white? All three questions are necessary for any Christian thinking through the impact of race on the church in America.
However, those questions were likely deemed offensive to those who had a problem with the talk. Rather than eliciting the desired introspection, the message caused some to decry what they felt were Platt's proof-texted, subjective thoughts on racism in America. Some articulated a need to place racism in a clear, objective category like other sins. Otherwise, racism becomes much more difficult to identify and remedy. Because racism, at least for some, lacks a clear definition, it leads to frustration in pursuing justice. But do we need a clear definition of racism?
Pornography and Racism
In Jacobellis vs. Ohio (1964), the Supreme Court ruled on whether the state of Illinois could ban speech in a film it had deemed obscene without violating the First Amendment rights of a citizen. A deeply divided Court ruled that the speech in question was not obscene.
Justice Porter Stewart's concurring opinion delivered probably the most famous Supreme Court quote to date. He wrote, "I shall not today attempt to further define the kind of material I understand to be embraced within (obscene speech in film)…But I know it when I see it…"
When asked to place racism in a clear, objective category, some African Americans want to throw up their hands and join Justice Stewart in saying, "We know it when we see it." And others should know it when they see it too. Racism is not a moving target. It has plot points found in our prisons, housing, and workplaces. Those plot points are clear, but still find themselves mired in language of "individual accountability" as opposed to seeing much of it for what it is—systemic injustice.
To ask someone to clearly define something they have experienced their entire life can be hurtful and demeaning. It comes across as dismissive and asks the person to objectify (or even justify) their pain. Is it possible to believe brothers and sisters when they identify incidences of racism that might be blind spots for you?
To be clear, racism and the pursuit of justice isn't a Black/White issue alone. At times, Blacks in evangelical White spaces are treated like U.N. delegates—sent to represent the experience of all persons of color in America. This is unfair. And it leads to something I (John) have talked about before—race fatigue. But don't just take my word for it.
Enduring Race Fatigue for Mission Sake
Race fatigue is a real thing for people of color. As an Asian-American, I (Daniel) am reminded every day that I'm someone else's "ethnic" other. But I can also relate to the stereotypes of my majority culture sisters and brothers because statistically in America, as an Asian-American, I'm supposedly among the most economically privileged and advantaged.
The learning curve in this conversation about race is steep and more complex than the Black-White binary. And because of that, it can become emotionally exhausting for all of us, no matter what color if our urgency is grounded in social progress rather than God's promise.
Last night, as I streamed T4G and listened to David Platt, the leader of the world's largest denominational Christian mission organization, I couldn't help but think about how multi-national, multi-lingual, and multi-colored the first mission agency was that commissioned the Apostle Paul and Barnabas.
The church in Antioch was more than just a congregation; it was the world's first global missions organization.
As Platt talked about the need for Christian institutions to diversify their leadership, he specifically mentioned missions organizations like his own. It wasn't an accident that the Antiochene church was situated in a context that, according to Rodney Stark's Rise of Christianity, was divided into 18 different and intensely antagonistic ethnic groups with very little social integration. It was within a diverse leadership that not only was a better story being told than the social narrative of its time, but also that the global missions movement was launched.
The conditions surrounding last night's address from David Platt at T4G and last week's MLK 50 Conference aren't just about better preaching and racial equality–although we must seek those things with all urgency and diligence.
The conditions stem from an underdeveloped theology of mission in our time that, to date, is incapable of overcoming a race-based value system that prevents our institutional leadership from authentically diversifying here in America. Much of our missional paradigms come from an expired anthropology which is based on a European encounter of the 'exotic' other.
That's a very different vision from the Antiochene model. In accepting underdeveloped anthropological models, we built modern missions around doing mission to the "other" rather than the Antiochene model that insisted on doing mission with the other and from our collectively "otherliness".
The Gospel Still at Work
Platt's T4G message wasn't just rhetoric around racial equality and diversity. It's a part of a life-long practice of refining our theology around how God continues to mold culture and ethnicity. It's also an ongoing correction of outdated (and perhaps inadvertently discriminatory) modes of mission.
It's okay for us to feel race fatigue, but we can't afford to become discouraged by others who struggle with their own learning curve in this conversation. What Platt shared last night, what transpired last week at the MLK 50 Conference, and what Tom Skinner admonished at Urbana 1970 is a reminder that the consequences of racial sin have not yet been erased from our Christian institutions.
However, that doesn't mean that the gospel isn't powerfully at work. Which also means that it is right and good to expect organizational and institutional change, even within our lifetime.

John C. Richards, Jr. is Managing Director of the Billy Graham Center at Wheaton College.

Daniel Yang serves as Director of the Send Institute at the Billy Graham Center at Wheaton College.
The Exchange is a part of CT's Blog Forum. Support the work of CT. Subscribe and get one year free.
The views of the blogger do not necessarily reflect those of Christianity Today.