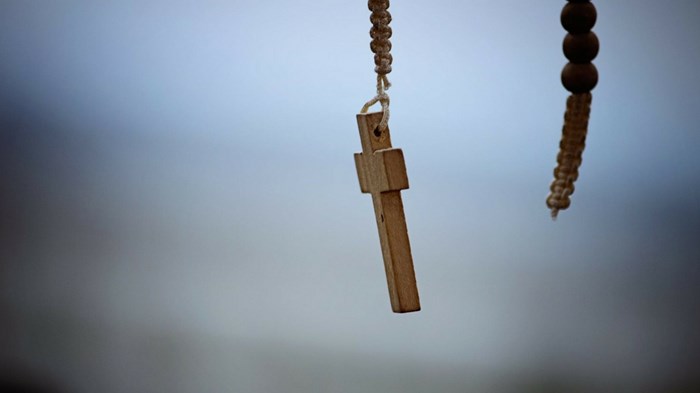 Image: Pixabay
On July 15, 2016, Christian pastor Andrew Brunson had no idea that a group of Turkish rebels were about to make a choice that would put his own life in serious danger.
On this day, a group within the Turkish armed forces attempted to overthrow their government. Over 300 were killed and more than 2,100 were injured before the rebellion was squashed by the State.
In the days and weeks that followed, the Turkish government began their campaign to hunt down and punish anyone who they believed might be disloyal to their regime. First and foremost, the administration blamed a Turkish Muslim cleric named Fethulla Gulen, who lives in Pennsylvania, for spreading teachings they believed inspired the rebellion. Since Gulen was out of reach in the United States, however, they began sweeping up anyone they suspected of being disloyal to the government—particularly religious leaders and Americans.
The New York Times described how this crackdown "swept up tens of thousands of Turks — military officials, police officers, judges, journalists and others — in prosecutions and purges that are wrenching Turkey back to darker eras it had appeared to have left behind."
Among those taken prisoner were several Americans. They took a chemistry professor, a real estate agent, and a scientist into custody. And they arrested 48-year-old Christian pastor, Andrew Brunson, who had peacefully lived and ministered in Turkey for 23 years.
As we work to support persecuted Christians in over 60 countries that are hostile to the Christian faith, Open Doors is incredibly concerned about this situation in Turkey—a country who is #31 on our World Watch List, which ranks regions where it is most difficult to be a Christian. Today, we continue to spread Andrew's story and to ask Christian readers to join us in bringing attention to his plight.
Guilty of Following Jesus
Since being imprisoned on October 7, 2016, Pastor Brunson was arrested on charges of being disloyal to the Turkish government. And to this day, Pastor Brunson is still been held in a unit with 17 Turkish prisoners—many who are suspected of having religious ties that may link them to the Muslim cleric Gulen.
Pastor Brunson, however, has no ties to Gulen…or any Muslim movement for that matter. In fact, until his detention, Pastor Brunson has made it clear he had never even met anyone associated with the Gulen movement.
Instead, Pastor Brunson has been a visible leader in the Christian world throughout his adult life. He graduated from Wheaton College, a Christian college in Illinois, before heading to Trinity Evangelical School in the same state. In Turkey, he publicly served as pastor of the Izmir Resurrection Church, a small protestant congregation of about 25 people.
And Pastor Brunson continues to speak the name of Jesus from behind prison bars in his notes:
"Let it be clear, I am in prison, not for anything I have done wrong, but because of who I am—a Christian pastor. I desperately miss my wife and children. Yet, I believe this to be true—it is an honor to suffer for Jesus Christ, as many have before me."
"I know that God's grace is sustaining me, even when I do not feel that grace, and I know that the prayers of God's people are surrounding me and giving strength. One of my big fears has been that I will be forgotten in prison. Thank you for not forgetting! …It reminds me that I am not alone, and that I need to stand firm, with my face pointed in God's direction always."
"To the extent that I am known, I want to be known as a servant and lover of Jesus Christ … I have prayed for this land and its people for many years, for God to pour out great blessing … In my weakness, I pray daily for strength and courage to persevere and remain faithful to my King until the end. My deepest thanks to my family around the world that are standing with and praying for me."
So if Andrew Brunson is not really linked to Gulen in any way, one might wonder why he is being held.
Perhaps an offer from Turkish President, Recep Tayyip Erdogan, sheds some light. Erdogan asked the U.S. to turn over Gulen, the Pennsylvania-based Muslim cleric, to the Turkish government. In return, he promised to release Brunson.
Pastor Brunson was likely chosen to be a political hostage, and negotiating tool, because he is a Christian leader.
In the meantime, Turkish prosecutors are seeking to sentence Pastor Brunson to 35 years in prison. Since he is now 50 years old, this of course equates to a life sentence.
Speak the name of Andrew Brunson this week
This week, especially, is a critical window of time for Pastor Brunson. That's because his trial in Turkey is in full swing. It began on April 16. And it will conclude this Sunday (which is Monday in Turkey).
This week, Open Doors is joining many other Christians in calling on believers around the world to speak Andrew's name. To speak it boldly and deliberately.
To speak it in churches during calls to prayer.
To pass it over prayer chains.
To post it on social media.
To write it in emails to government officials.
To say it in phone calls to the State Department.
But most importantly, please join us in standing with Brunson's family and home church in lifting the name of Andrew Brunson to the God he serves.
And we'd like to invite you, as a display of unity and encouragement to those who love Pastor Brunson, to share your prayers on this prayer page. We want to send the message that although powers beyond his control hold him hostage, Pastor Brunson is not alone. That thousands upon thousands of Christan brothers and sisters around the world stand with him in this moment.
We believe God is able to turn around these difficult circumstances and use them—in ways that may surprise us—for great kingdom good. Will you join us now, in this critical week, in speaking the name of Andrew Brunson?
Sarah Cunningham is Communications Director at Open Doors USA.
The Exchange is a part of CT's Blog Forum. Support the work of CT. Subscribe and get one year free.
The views of the blogger do not necessarily reflect those of Christianity Today.