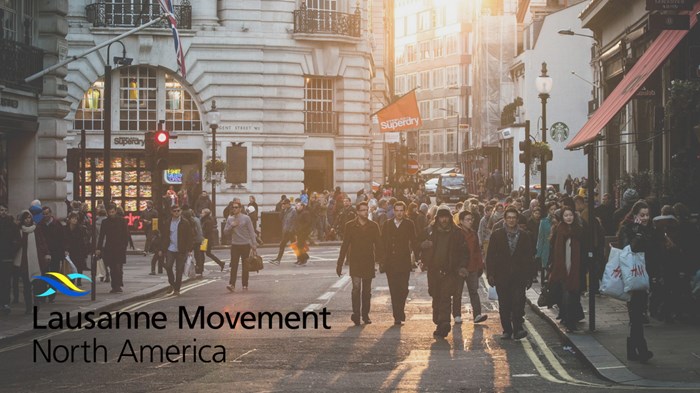 Image: via Creative Commons
What would it look like for a local church to contribute to the culture around it? We should proclaim the hope of Christ in sermons, Bible studies, and church meetings, naturally. But what about those beyond our walls? Are we telling the best story ever only to ourselves?
At Hopera Church in Rome, Italy, we've tried to nurture our congregation and plant new churches while seeking to understand and reach people that through story—helping people share their stories, compare stories, hear the story of the gospel creatively, and broadcast their stories to the world.
Share your story in seeker groups
Our attempts at cultural engagement started with what we call Gruppi Scoprire. These seeker groups consist of a series of dinners that evolve into discussions about spiritual matters. In our first meeting, we ask everyone to introduce themselves and narrate their spiritual journeys up to that point.
I stand amazed at these seekers' stories. For many, it is the first time in years that they reflect about spiritual matters. They don't know if they believe or not, or what do they believe in, or if they want to believe, or what exactly prompts them to keep coming.
Recently, a woman shared her doubts and her fear and fascination of the "energy" she encountered in our church services, not yet having words to name the presence of God. A young man told us that he was there just to please his mom–­–but came back this week and wants to meet for coffee. A couple explained that they had searched for God for years, but found only lifeless liturgy. Now they are happy of glimpsing him, even if they haven't "arrived" yet.
The group evolves into discussions of faith, as we study episodes of the Gospels over the course of a few weeks. By the time we reach Jesus' encounter with Nicodemus in John 3, their eyes sparkle at the possibility of being born again. And I watch in marvel, delighting in this microcosm of encounter between belief and unbelief.
Comparing stories in debates and conversations
The next step in our congregational experiment in cultural engagement involved organizing debates with representatives of other religious viewpoints. We first invited the Italian Union of Atheists and Rationalistic Agnostics, holding two debates about the existence of God at the university.
I was surprised at how people found it easy to invite friends to these events. It was a step of growth for us too, to hold events that did not proclaim only our perspective in our turf and on our terms, but which interacted with another worldview on public grounds and in equal terms.
We then held debates with leaders of the largest Buddhist group in Italy on the meaning of life, and with a representative of Rome's Mosque, on how religion can be a force for peace in the world today. Each of these opportunities allowed us to build respectful friendships with these groups. It brought us in contact with individuals who then started exploring Christianity, and it helped us see that our gospel is a public gospel: Good news for everyone.
A more advanced version of this experiment has been held by a friend of mine, Tiago Cavaco, at Igreja da Lapa in Lisbon, Portugal. A few years ago, he started hosting entire weekends of conversations. The edition I got to see (I got so curious that I flew to check it out) featured interviews with a member of the Portuguese House of Representatives, a nationally-known singer, and a disabled activist; panels on abortion rights and on how evangelicals are perceived by Portuguese society; and a conversation between right-wing and left-wing congressmen on how we can disagree civilly.
It was fascinating. Tiago told me that for many speakers and audience members it was their first time in an evangelical church.
Tell the gospel story creatively with cultural artifacts and events
In addition to cerebral, discourse-heavy debates, we've tried to produce artistic events that speak primarily to the heart and to the imagination. Some involved simply encouraging and attending events held by artists of our church, such as music concerts, photographic exhibits, and theater plays. Others were events our church sponsored.
For example, we've joined forces with a student ministry and other churches to put on the Mark Drama, a theatrical portrayal of the Gospel of Mark. On the International Day of Women, we've supported Caradonna, an exhibit of photos of women for women, which led to intriguing conversations. Aperitivo evenings with music, food, and short talks and interviews have also been a popular format.
In the last edition, people could craft small objects that made them reflect on what they believe and which they could bring home or gift to someone.
Then there were developments we hadn't planned or imagined. One of these started when a couple––the man was a contemporary art director and the woman was a singer––came to faith a few years ago. They started witnessing to their company members and a dozen of them––rappers, actors, dancer––came to faith in Christ. The play they produce each year has become a catalyst for our witness.
Using unconventional devices like the displacement of the public––who, according to their responses, may or may not see Jesus' resurrection at the end of the play––provoke questions for nonbelievers. And they also provoke long-time Christians who, accustomed to the written and the preached word, had never imagined faith being communicated by a surreal storyline.
Help people broadcast stories to the world
To release cultural artifacts into mainstream culture is hard work, of course. Artists, thinkers, and other professionals need years to study, experiment, and attempt several unsuccessful projects. Christian communities should be hubs of encouragement along the way, giving space for early experiments, showing up for half-empty launches and opening nights. We can let them showcase their photographs and sculptures at church settings, for instance. We can quote from their work in our sermons. When artists find a church that embraces their vocations and values their work, they feel at home.
Church planting and church blooming
Efforts in cultural engagement remind us that the local church should not just be a gathered community: We should 'scatter' and contribute to the common good as intentionally as we try to 'gather' and listen to God and to the contributions of both the clergy and the whole people of God.
We should understand evangelism not only as bringing people in, but also releasing people to tell stories with their vocations that point directly or indirectly to the story of Christ. We should plant churches that plant churches, but also help these communities blossom into a life-giving presence in and for their cities.
The Exchange is a part of CT's Blog Forum. Support the work of CT. Subscribe and get one year free.
The views of the blogger do not necessarily reflect those of Christianity Today.