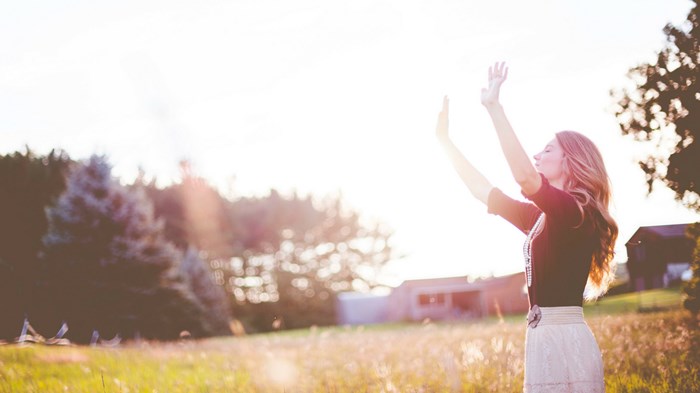 Image: via Creative Commons/Ben White
If the mission is to advance the gospel and grow the kingdom, we can't afford for churches to die at the same rate that we plant new ones. The call of revitalization has to become a priority. God placed that call in my life four years ago.
In February of 2014, I was on staff of a church plant in a suburban area of Columbia, SC. In order to supplement our income as well as help a church in need, my senior pastor and I began working with an inner-city church providing pulpit supply. When my pastor felt led to focus solely on the church plant, the leadership asked if I would stay and lead Rosewood Baptist Church, an 80-year old facility in the heart of downtown Columbia.
After prayer and good counsel, my family and I committed ourselves to Rosewood, a decision that would place me in the hardest, most fulfilling ministry I have ever been part of. I fully believe that God takes us through something to bring us to something so we can do something.
The culture of Rosewood was inwardly-focused and consumer-driven. A small group of long-time members had taken unhealthy possession of the church. It fulfilled every negative stereotype of a dysfunctional church. It had a history of treating their pastors as employees and grinding them up. Each of the last four pastors had left in the shadows of dissension, scandal, or dysfunction.
The focus on missions had been reduced to a small, weekly food pantry. The discipleship focus was limited to a few Sunday School classes that existed more for social interaction than biblical instruction.
The church's negative reputation was well known in the community. Through decades of denying every request to use the facility, the church had isolated itself while earning a reputation that was as toxic outside as the church was inside. As a result, the congregation had declined in attendance from 700 a week in the 1970s to an average of 45 people a week in 2014.
Even the facility itself had become a significant stumbling block. The expenses of the church that was originally built to accommodate ninety-five percent more people than were currently attending was draining every resource the church could generate. Realizing we had to implement change, our first step was to "assess and address."
What does healthy change and revitalization look like?
There were reasons our church was in serious decline. First, we diagnosed the toxicity, then determined if we should treat it or amputate it. We had to make an evaluation of all areas and decide how we would handle them. We asked questions that might help you as well: What does curing it look like and how will it affect your community? Should you amputate? Renewers accept the fact that they are going to have to make tough changes. Will you?
For Rosewood, this came in several stages. We rebranded ourselves and became Rosewood Church. We altered our stage and sanctuary. We removed pews and set up a welcoming connections area. We replaced all of our outdated signage. We started saying "yes" to our community. We started new connect groups outside of Sunday morning. We started looking for strategic ways to show our members and our community that we weren't just talking about implementing change, we were actually going to do it.
Restructuring and updating your governance is required. Your constitution and by-laws have to reflect who you are, not who you were. This will position you for success and help you effectively communicate and quickly implement necessary change. The existing leadership at Rosewood insisted that all changes would have to be implemented in accordance with the constitution and by-laws.
However, after reviewing the church governance it became obvious that the leaders were using outdated policies as an excuse to prevent any changes at all. By pointing out the differences between practice and policy, we effectively brought the denial of long-time members into the light of reality while managing to balance truth with grace.
When we realized the extent of denial we were dealing with, it became obvious that an agent of change would have to come from outside the building.Some long-term members can prove to be helpful, but if they had the ability to make substantial change, they would have already done so.
Revitalizers must realize that if God called you to the position, he called others as well. You cannot and should not do it alone. In the same way a church plant would need to establish a common core, you must bring in new eyes with fresh perspective, ones committed to you and the entirety of the vision. Rosewood decided to bring in a strategic partner who was hands-on in the implementation of our vision and direction.
Finally, know that some of the people who tell you they are ready for change will ultimately be the most resistant to it. Not everybody's going to get it, but it's okay to let those people go. One of our biggest disappointments has been that we had people "bail out before the pay out." At the same time you love new people in the door, you will have to love some people out the door.
Above all, you must be committed to the process and God's agenda has to be priority. Be open to the fact that God is using you to achieve one of two possible objectives for Him; however, you must be fully obedient to either option.
On the one hand, God may have placed you in leadership to urge his church to do something greater than it has ever done before. On the other hand, God may have completed that church's mission and he may want you to usher his church to its completion. Your commitment must model that of Jesus, "not My will, but Yours be done."
Change that leads to growth
By all indicators, Rosewood Church is finally in growth mode. Many of the original members ultimately could not embrace the changes. They moved to other churches in our area. It is hard to blame them since we were forced to implement many changes in a short time.
Nevertheless, we realized that we had to prioritize loving the lost above catering to the found. We had to replace the ones that left before we could even count new growth. However, we have doubled in the last nine months. We see three to five guest cards each week, and new families have joined the church at our monthly Ownership Class the last four months in a row.
Our biggest challenge is directly in front of us: Will we be able to grow fast enough to offset the expenses of the facility before our resources run out? We can't know for sure, but we are faithfully following God every step of the way.
Having participated in both a church plant and a revitalization project, I can tell you it is easier to start something new than to fix something broken. But the testimony of God's greatness is shown in our weakness. Through it all, we must all keep our eyes on the prize because God is using us and the revitalization of his church to write a testimony that will demonstrate his greatness through our willingness.
Ed Stetzer holds the Billy Graham Distinguished Chair of Church, Mission, and Evangelism at Wheaton College, serves as Dean of the School of Mission, Ministry, and Leadership at Wheaton College, is executive director of the Billy Graham Center, and publishes church leadership resources through Mission Group.
The Exchange is a part of CT's Blog Forum. Support the work of CT. Subscribe and get one year free.
The views of the blogger do not necessarily reflect those of Christianity Today.