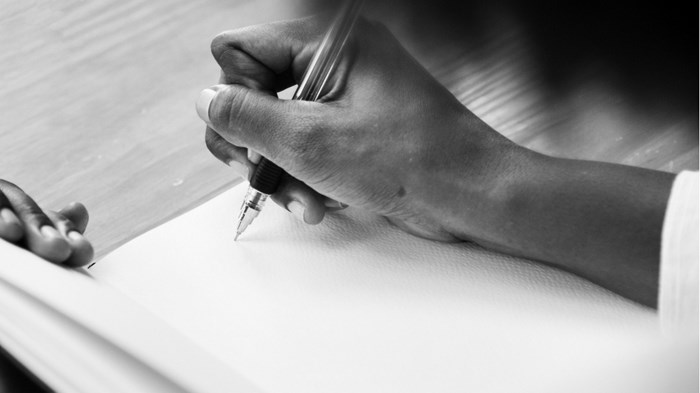 Image: via Creative Commons
When I was a teenager, my spiritual life was impacted greatly by Jesus Orlando, a Woodstock-style Christian gathering put on by Calvary Assembly of God in a field outside Disney World. Donna, my girlfriend (now wife) and I would join thousands of others to camp out, sing songs, and listen to dynamic teaching. As I became a speaker later on, I've always wanted to speak at such an event, and I talked to Harry Thomas, the owner of the biggest such festival (Creation Fest) about it once.
Harry was just sentenced to prison for child molestation.
And, as I look back, I remember that the pastor of Calvary Assembly resigned in 1981 after admitting to an earlier affair.
I was recently teaching in Manila. I was working through my slides on contextualization and missiologist David Sills was on one of them. I had to edit out his comments, although I explained to the students that I had done so.
He rightfully resigned last month.
Recently, I received a friend, saying,
Having this perpetual, suffocating fog of ick hanging over me day and night because of the new Bill Hybels reports, I am now trying to do research on C. H. Spurgeon and go to look up Christian George's email address only to find he is out of his seminary position as of this summer for a moral failing.
Bill Hybels' writings on leadership have been a key part of my leadership journey. When I teach on leadership, his name is in my notes. Now, his own church is (again, rightfully) calling on him to repent.
One of my closest friends, and a key part of why I stayed in my denomination back in 2007, is Frank Page. He resigned over a "morally inappropriate relationship."
They keep coming and I want to scream, "Stop!"
Of course, these are not all the same issue, and we must not confuse them. However, what they have in common is that I know them all.
And, it is important to remember that some of these include survivors, not just participants. In other words there are different kinds of offenses. I have written extensively about how Christians can and must respond in such situations. And, our lament must lead to action to protect others.
My point is not to draw those distinctions here, though I have on many occasions, but my point is to lament in this moment and talk about how I am replying in my own heart.
But, yes, I've been struck also by how many examples I can easily name.
Heroes and Legends
The Styx song, "Show Me the Way," keeps coming to mind. It proclaims, "All the heroes and legends I knew as a child have fallen to idols of clay."
I'm not a starry-eyed child, but I've seen a lot of clay lately.
I'm shaken.
And, I know more is coming. It NEEDS to come. Victims matter. Faithfulness matters. And, the light needs to shine.
And, many others have been hurt more than me— some horribly so. But, the weight is real and my heart is heavy.
Looking Inward
I've asked the Lord a few things in the midst of my own struggle. But right now, I'm in a season of lament.
There is so much here that is wrong. So many of my friends are feeling the same weight.
And I don't know that I have many answers.
I've asked God's wisdom at this time and am walking a path of lament.
First, I've asked God to show areas in my own life where I've not guarded my heart.
Second, I've put myself into better accountability relationships.
Third, I've dug deeper in my spiritual walk.
Fourth, I'm reminded that my hope is not in people, but in God.
Musical Grieving
I tend to grieve through music, from multiple genres.
In the Poison song, "Give Me Something to Believe In," they sing:
Sometimes I wish to God I didn't know now
The things I didn't know then
Road, you gotta take me home.
That's how I feel this week.
When I was younger, and a new believer, my sister died. People responded in different ways, but someone that was close to me walked away from faith. I remember a song back then from Sweet Comfort Band called "You Led Me to Believe."
You led me to believe
And I followed everything you'd say and do
You led me to believe
You've changed your way of thinking now
But I know what is true
And I will keep on holding on
To all the things You led me to believe
I remember singing that as a teenager to get me through. I did not know I'd be still singing it decades later as some of moved in wrong or heartbreaking directions.
I'm not sure how to address it all, but I know that I am feeling the impact right now of these incidents. And that also tells me to guard my heart and my life, as my sin could impact many.
One more song––from DC Talk.
This one is for me.
What if I stumble, what if I fall?
What if I lose my step and I make fools of us all?
Will the love continue when my walk becomes a crawl?
What if I stumble, and what if I fall?
I lament through music, and my lament songs have been playing a lot lately. But I know what is true and I must keep holding on.
Hope comes in the morning.
Ed Stetzer holds the Billy Graham Distinguished Chair of Church, Mission, and Evangelism at Wheaton College, serves as Dean of the School of Mission, Ministry, and Leadership at Wheaton College, is executive director of the Billy Graham Center, and publishes church leadership resources through Mission Group.
The Exchange is a part of CT's Blog Forum. Support the work of CT. Subscribe and get one year free.
The views of the blogger do not necessarily reflect those of Christianity Today.