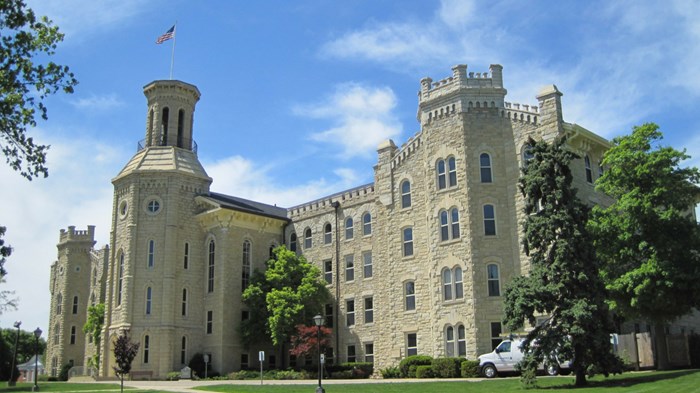 Image: via Teemu008/Albert Herring
College is not for everyone. Nor is seminary. I've written plenty on that.
But, what about those who are planning to follow what has become the standard route—from college to seminary, and then to ministry?
I'm increasingly convinced that if you are going to pastor a congregation in many places, particularly in a well-educated context, you would do well to consider a liberal arts education before you go to seminary.
Here's why.
All Truth
When I open the Bible at Moody Church in downtown Chicago, I'm preaching to a disproportionately well-educated congregation. The same goes for when I am at Highpoint Church in Wheaton, Illinois.
I think my preaching is better because I know that they may have read some of the sources I've quoted. And, since I believe that my congregation(s) are filled with people who are serving Christ in various spheres of society, it serves me well to have a background that shows that I understand their world a bit as well.
Kuyper
I'm influenced by Abraham Kuyper, and I hold a Kuyperian view of society, including education. In particular, I resonate with his famous line that is quoted often: "There is not a square inch in the whole domain of our human existence over which Christ, who is Sovereign over all, does not cry, Mine!"
Kuyper's ideas were shaped by the idea of Corum Deo, pointing to the ultimate reality that all of existence is shaped by being before the presence of God. He saw existence in spheres, including education, but also politics, arts, church, and more. All of these spheres matter, and education is the pathway into spheres where Christians should exert influence.
I hold an undergraduate degree in the natural sciences, so I am particularly aware of the need for Christian influence in that particular area. But I believe that Jesus is Lord over every discipline. If "all truth is God's truth," then a liberal arts degree is as much of a sacred task as a degree in religion.
Preparing Well
God is, indeed, sovereign over all spheres of life. He says "mine" to all affairs of human existence. A liberal arts education leads us to encounter and engage a world that is the Lord's. And in encountering that world, we know him through his creation and the created order, in all its beauty, art, music, and order.
Furthermore, an explicitly Christian liberal arts context is equally important because the worldview of those who are teaching is one that acknowledges the reality of this created order.
Study Well to Lead Well
So, a liberal arts college degree is not for everyone. Actually, college is not for everyone. But, it should be a consideration if you are going to teach, preach, or lead a congregation with members in multiple spheres of society.
We do not study truth for knowledge's sake. Instead, truth is known so we might know the source of that truth. A liberal arts education does not simply encounter creation; it encounters the Creator.
And engaging broadly helps church leaders to lead well.
If you or someone you know is considering a call to vocational ministry, let me encourage you to consider Wheaton College. In my new role as Dean of the School of Mission, Ministry, and Leadership, I'm excited to teach and mentor undergrad students in the context of a world-class liberal arts education.
Ed Stetzer holds the Billy Graham Distinguished Chair of Church, Mission, and Evangelism at Wheaton College, serves as Dean of the School of Mission, Ministry, and Leadership at Wheaton College, is executive director of the Billy Graham Center, and publishes church leadership resources through Mission Group.
The Exchange is a part of CT's Blog Forum. Support the work of CT. Subscribe and get one year free.
The views of the blogger do not necessarily reflect those of Christianity Today.