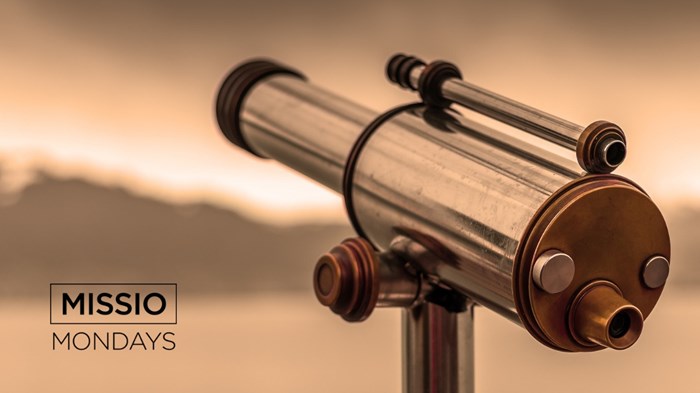 Image: via Pixabay/Lars_Nissen_Photoart
True kingdom disciples long to leverage their lives in ways that matter. Often deemed reckless by outsiders, these men and women are poised to run headlong into a vast void of darkness, trusting that the Light who goes in and with them is enough to take on any foe. Such zeal, however, can often lead to fool-hearty pursuits, burnout, or recklessness that sabotages later endeavors if it's not accompanied by an ever-increasing dose of God's wisdom.
Over the years, I've returned to a concept which I proposed in Kingdom Firstthat has been instrumental in the discovery and implementation of a kingdom vision. Three questions must be honestly answered in order to discover God's unique assignment for my ministry:
1 – Who Am I?
The first critical determination is a radically honest self-evaluation of who I am. A lack of realistic self-awareness has needlessly littered the path of Christian mission with well-intended causalities. For vibrant kingdom work to happen, I must own who it is that God made me to be. How am I built? What does it look like when I'm functioning at my best? What are my unique proclivities to both failure and success?
To answer this question, we're well served to first consider our spiritual gifting. Looking back at the themes of our past, we should be able to discern areas of unique spiritual fruitfulness and fulfillment and times we've felt uniquely empowered by God's spirit to act in faith.
Most often, these gifts will be evident in areas of personal weakness—places where it's most apparent that God is empowering our endeavors. Human strengths most often correlate to personality rather than spiritual giftings and so gift inventories that associate human strength with spiritual giftings should be avoided.
That being said, we should also consider our personalities, not as a source of spiritual power, but as a faithful stewardship of God's design. Each person is uniquely put together by God with certain hardwired modes of engaging with the world and processing life.
Our personalities can mature over time, but it's rare that our hardwiring will change drastically over time. For this reason, we're best positioned for health the sooner we discern how we are designed and live in the freedom of those capacities.
Finally, we're given certain passions. There are areas of kingdom work that call out something deep within us; places we're provoked by sin's effects and ways we feel compelled to act. Often these passions develop as an outworking of painful experiences that God has used to profoundly shape who we are today.
2 – Where Am I?
Concurrent with discovery or who we are, kingdom disciples must also define where they are. Beneath the surface of our physical locations lies a whole host of factors that shape our missional context. Without eyes that see beyond our material surroundings, we might be physically present in a place and yet absent in terms of missionary intentionality. As with the "who I am" answer, "where I am" requires discernment on at least three different levels.
First, we need micro-intelligence of our context. Micro-intelligence is discerning the normative process of how one who is far from God might find his or her way to the King. Micro-intelligence allows kingdom disciples to discern predictable steps and patterns of this movement that would inform how they declare and demonstrate the gospel in a particular place. Keen attention is concentrated on discerning emotional, intellectual, and volitional barriers between lost sheep and their waiting Shepherd.
Second, we need macro-intelligence in order to discover how entire groups of people might move toward God and the Church. Societal trends or systems of sin that hinder entire groups of people from understanding the hope and beauty of the gospel are in view here. Often communities are "stuck" in similar ways behind similar barriers, and an effective Kingdom strategy will account for this common condition.
Finally, we need reproduction intelligence in order to determine a multiplying plan with the fewest cultural barriers for major kingdom movement. Reproductive intelligence requires integrating the themes of micro and macro intelligence in order to discern a strategic plan. This will entail disciple-making methodologies, church planting models and church multiplication systems that can impact a specific geography rather than merely transposing ecclesiological forms that have worked elsewhere.
3 – Whose Am I?
The last aspect of the equation is to reflect on whose I am. This often happens through intentional surrender in prayer to God. God's work in our lives demands that we strive to listen to his Spirit through his Word in order to step into his preferred future in reaching our community.
If we neglect this work, we're prone to reproduce someone else's life mission rather than realize our own potential in our God-given assignment. There is no one quite like you and there is no community quite like yours – which means you have a kingdom assignment that can't be cut and pasted from somewhere else.
Put together, we see:
Who I Am + Where I Am + Whose I Am = God's Kingdom Vision
We lay down everything that we know about ourselves, and everything that we know about our contexts, and declare our exclusive allegiance to the King of the Kingdom. "Your Kingdom come, Your will be done through me, and in me."[1]
Jeff Christopherson is an author and Chief Missiologist of the North American Mission Board (NAMB). He also serves as Co-Executive Director of the Send Institute, a partnership of the Billy Graham Center at Wheaton College and the North American Mission Board.
[1]The themes for this blog are adapted from my book, Kingdom First.
The Exchange is a part of CT's Blog Forum. Support the work of CT. Subscribe and get one year free.
The views of the blogger do not necessarily reflect those of Christianity Today.