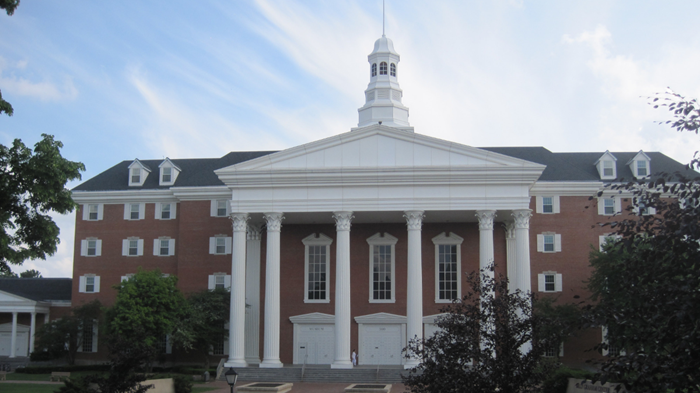 If you are working with students in a college or university setting, I want to tell you about our new graduate program in the School of Mission, Ministry and Leadership here at Wheaton College: the M.A. in Higher Education and Student Development.
This new program will begin in the summer of 2019, with applications now being accepted at wheaton.edu/HigherEd. Designed to prepare individuals for professional positions in colleges and universities, the M.A. in Higher Education and Student Development is geared toward anyone who is interested in or is currently working in a student affairs role in either a secular or Christian higher education setting.
This new degree replaces the M.A. in Christian Formation and Ministry and has been redesigned to meet the needs of today's graduate student who wants to work (or is working) in higher education.
Updated courses address such issues as discipleship and spiritual formation, conflict and mediation, emerging adult development, and leadership theory and practice. All are led by our world-class faculty who continue to lead in the fields of student development and spiritual formation.
"We designed this program to challenge our graduate students to think critically about collegiate learning and discipleship, themes that are relevant for both Christian colleges and secular universities," says Dr. David Setran, Program Director for Higher Education and Student Development. "The program will equip students as servant leaders in higher education by fostering personal spiritual formation, theological depth, cultural awareness, interpersonal skills, and abilities in counseling, teaching, and mentoring."
Classes are offered residentially or in a distance learning format. Individuals enrolled residentially take classes while working as a graduate assistant on campus in Wheaton, IL, either in the residence halls or through a campus organization.
Those who enroll in the flexible learning format can take classes from a distance while staying in their current settings, with week-long intensives on campus in July and January. The program is designed to be completed in two years and is also offered in the accelerated M.A. format.
If you'd like to learn more about this program or know others who may be interested, you can learn more at wheaton.edu/HigherEd.