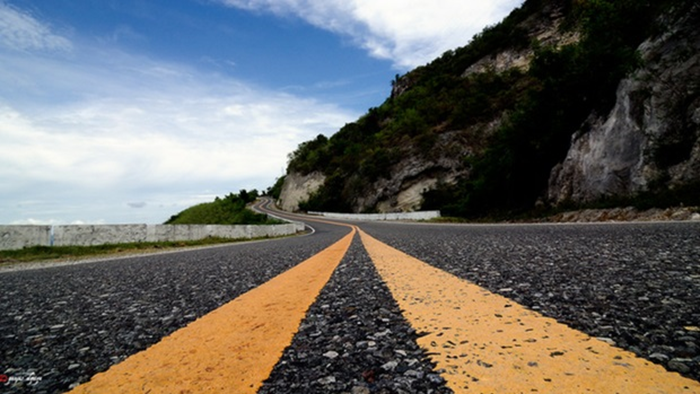 Have you ever been a part of a winning team? Maybe it was a sports team in high school. Maybe it was a work team that launched a new product. Perhaps it was a ministry that organized an effective outreach program.
The joy of accomplishing great and meaningful work is a tremendous experience. I'm easily moved by the stories of people who are exceptional at what they do. These stories stand out because they defy the gravitational pull of the ordinary and mundane. Extraordinary moments of accomplishment inspire us and challenge us to do more, to be better, to make an impact.
As leaders, we long for these outcomes. We are full of ideas and initiatives. We see potential and opportunity all around. We can almost taste the outcome, but oftentimes we get bogged down by how we'll get from here to there. How can we be effective in the chaos of the everyday?
In today's culture, the rate of change and growth is dizzying and the expectation to keep pace with it all can be debilitating. We watch the success stories of others and wonder how we could possibly lead our team through the chaos of our world to experience the joy of accomplishing great work.
Effective leaders are the "how to" people within your organization. Effective leaders put feet to the vision and, by doing so, mobilize action. What I've discovered in studying effective leaders is that they demonstrate consistent disciplines or habits that build the foundation for their success.
Before we jump into what these disciplines are, I want to spend a moment on the word "discipline." Truth is, you probably cringed a little bit when you read it. By our nature, leaders are forward-thinkers and fast-movers. The idea of discipline doesn't seem all that appealing, yet studies show that discipline is exactly what differentiates effective leaders.
So what do effective leaders do?
1) They build a plan. Ideas without a plan are just pipe dreams. Effective leaders know this and won't be content until next steps have been clarified. He or she is the person in the meeting asking, "Who is doing what by when?" They know that without clearly defined expectations and defined next steps, new ideas won't get executed.
2) They stay focused. Effective leaders recognize that a myriad of things will compete for their time and attention, so they set their priorities and remain focused on them. They manage their calendar so that their top priorities are scheduled first. They begin their day with a decision to focus on their most important tasks.
3) They keep their eye on the big picture. While they manage the details and are attentive to what it takes to bring a plan to fruition, they keep the big picture in front of themselves and those they lead. They don't lose sight of the goal.
4) They are patient and persistent. Effective leaders know that accomplishing big goals doesn't happen overnight. There will be setbacks. They will face discouragement. Sometimes it will take longer than you planned or expected. Effective leaders recognize the value of being patient with the process and the people, and yet persistent to stay after the goal.
5) They lead themselves well. Effective leaders seek to be self-aware and to understand where they need to grow and change. They recognize their influence on others and seek to be a leader others value and respect. They know that ultimately they can lead to extraordinary outcomes but if they lose the respect of those they lead, they really have not been effective in the end.
The effective leader is a great gift to their organization. They bring clarity with their plans, project confidence with their focus, provide direction with their ability to see the big picture, inspire confidence with their patience and persistence, and their self-leadership is a source of strength to those they influence.
Jenni Catron is a leadership coach, author, and speaker. Her passion is to lead well and to inspire, equip, and encourage others to do the same. She speaks at conferences and churches nationwide, seeking to help others develop their leadership gifts and lead confidently in the different spheres of influence God has granted them. As founder and CEO of The 4Sight Group, she consults organizations on leadership, team culture, and organizational health.
Jenni is the author of several books including Clout: Discover and Unleash Your God-Given Influence and The 4 Dimensions of Extraordinary Leadership. She loves a fabulous cup of tea, great books, learning the game of tennis, and hiking with her husband. Jenni can be found on social media at @jennicatron and at www.get4sight.com.