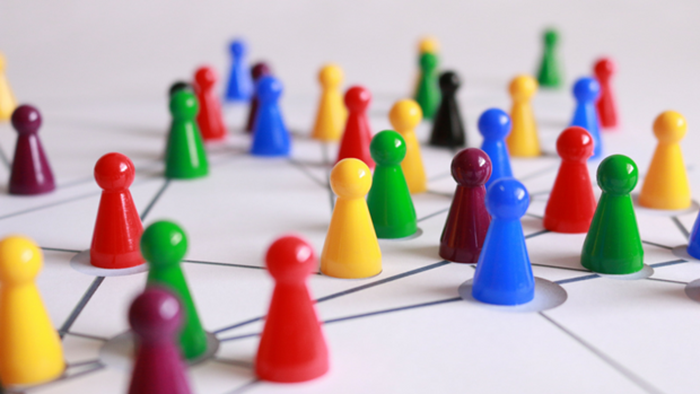 Image: Pexels
The 'Shalane Effect'
For the first time in 40 years, an American woman won the 2017 New York City Marathon! Shalane Flanagan crossed the finish line of the 26.2-mile race in a blistering time of 2 hours 26 minutes. Running experts are now calling her, "The greatest American distance runner." But the New York Times explains that Flanagan has an achievement that's even greater than winning the New York City Marathon:
"…perhaps Flanagan's bigger accomplishment lies in nurturing and promoting the rising talent around her, a rare quality in the cutthroat world of elite sports. Every single one of her training partners — 11 women in total — has made it to the Olympics while training with her, an extraordinary feat. Call it the 'Shalane Effect': You serve as a rocket booster for the careers of the women who work alongside you, while catapulting forward yourself. Shalane has pioneered a new brand of 'team mom' to these young up-and-comers, with the confidence not to tear others down to protect her place in the hierarchy."
Shalane is not just a great runner; she is a great runner that makes other runners around her great! In a similar fashion, a network leader is a unique leader amongst all kinds of leaders. A network leader is not just a great leader, but also a great leader that makes other leaders around them great.
The 'Network Effect'
Network leaders are a new and important kind of leader in the church today. They lead their local church to grow and multiply, but they also lead other church leaders across a region or affinity to grow also and multiply. Jon Ferguson is perfect example of a network leader.
Over the years, Jon has proven himself a to be a very capable leader by successfully starting and leading small groups, new church sites, new churches and a church planting network. Because of his proven track record as a leader, other church leaders gravitate to him seeking his help and input.
In the last year Jon has brought together a racially diverse group of leaders from a variety of denominations that have committed to plant hundreds of new churches together all across Chicagoland. Jon is not just a great leader, but the kind of leader who looks to make other leaders around him better and better—a network leader.
Jon is not alone; there are network leaders emerging all over the globe. Dave Dummit, who leads the fast-growing 242 Church in Brighton, Michigan, is also leading multiple networks of church planters across North America for NewThing. Oystein Gjerme leads Salt Church in Bergen Norway, but he is also leading a multi-denominational network to plant new churches all over Norway. Muriithi Wanjau leads the amazing Mavuno Church in Nairobi, Kenya, while also leading the Fearless Network that brings churches together to engage every sector of society with the gospel.
Almost on a weekly basis, I meet and talk to young leaders all over the world who are trying to figure out how to lead a local church and also a network of other local church leaders who desire their influence.
Network Leaders Are Hero Makers
With the decline of denominational influence and the increasing number of multiplying churches, the network leader is fast becoming one the most important forms of church leadership. A network leader is a leader whose greatest focus is to make other leaders around them even better leaders.
Network leaders are hero make. They leave behind their ambition to be a hero and focus all their efforts on making heroes of others. Their mantra is "My fruit grows on other people's trees." They are leaders who create platforms and let other step into the spotlight. Like Shalane Flanagan, they "nurture and promote the rising talent around" them.
These hero makers are leaders with an apostolic gift who have attracted other leaders around a common dream, vision or goal. They lead these networks with relational influence and not positional authority. The networks they lead that can be as small enough to sit around a table or large enough to fill an auditorium.
Network leaders are distinct from other leaders in regards to their motive, methods, and how they measure success:
Motive of a Network Leader: God's Kingdom, Not My Kingdom
A network leaders motives are all about "seeking first the Kingdom of God." They play for the team name on the front of the jersey and not their own name on the back of the jersey. These hero makers are generous and open handed with their leadership and they cheer the victory of every leader and every church in their network as if it were their own. The primary motivation of a network leader is the expansion of God's Kingdom and not their own kingdom.
Method of a Network Leader: Multiplication, Not Addition
The methodology of a network leader is always multiplication. They believe that apprenticeship and disciple-multiplying is at the core of every movement and insist that it happen at every level and hold the leaders in their network accountable to it. They see everything they do through the lens of movement-making, because movement is how you accomplish the Kingdom mission of Jesus.
Measure of Success for a Network Leader: Success Is Sending, Not Creating a Crowd
The scoreboard of a network leader is not about who is showing up to my thing, but counting whom are we sending out to do God's thing! Commissioning small groups, missional communities, new sites, new churches and brand new networks are how these hero makers measure success. They are not enticed by the roar of the crowd for they have fallen in love with the battle cry of an army going into battle.
We Need More Network Leaders
The India Gospel League under the leadership of Sam Stephens has now planted more than 90,000 churches (no typo!) and has them organized in thousands of networks. He told me, "The network is the backbone to our movement!" I believe this form of leadership is so important that I am dedicating much of my own influence to identifying, encouraging, and equipping emerging network leaders.
Through NewThing, we are coming alongside potential network leaders and offering a process called Catalyst Community. We have done Catalyst Communities in major cities in the United States and around the world. Each time it has resulted in successful strategies to plant hundreds of new churches in that region. NewThing is also offering a yearlong cohort called Leading A Reproducing Network. More than 30 large multi-site churches have gone through this cohort resulting in hundreds of new sites and churches being started.
The church needs more hero making leaders and the mission of Jesus needs more network leaders. In his book The Forgotten Ways, my good friend Alan Hirsh reminds us of the priority of network leadership when he says:
"I can find no situation where the church has significantly extended the mission of God, let alone when the church achieved rapid metabolic growth, where apostolic (network) leadership cannot be found in some form or another. In fact, the more significant the mission impact, the easier it is to discern this mode of (network) leadership."
Dave Ferguson is author of Hero Maker: 5 Essential Practices for Leaders to Multiply Leaders.
We hope this article has helped you grow as a leader. I've created a resource to help you grow as a leader, Strategic Leadership for Ministry & Mission. Session 1 is free.
The Exchange is a part of CT's Blog Forum. Support the work of CT. Subscribe and get one year free.
The views of the blogger do not necessarily reflect those of Christianity Today.