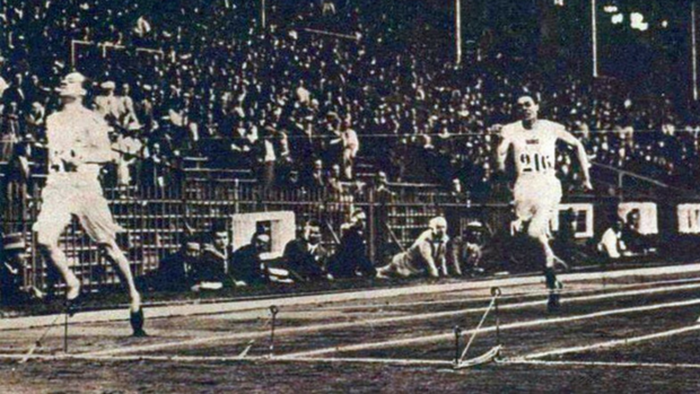 Just last week, the torch in Pyeonchang, South Korea, was lit; the 2018 Winter Olympic Games have begun. Over the next week or so, the world will watch as teams compete in a myriad of events from bobsledding to biathlons across the snowy slopes.
Athletic events like this are an incredible display of human talent and the wondrous works that are our physical bodies. These competitors' capacity to perform such feats of physical strength and mental discipline are an astounding testament to God's creative genius.
Believers competing at this level recognize that their capabilities are a gift from God to be used for his glory. In Romans 12, Paul instructs believers, because of God's mercy, to offer our bodies as a "living sacrifice, holy and pleasing to God," saying that this is a form of "true and proper worship."
Many (rightly) apply this to their work, athletics, and other efforts.
Many churchgoers might find this verse and the application quite puzzling. Worship in our minds involves music, lyrics, and raised hands. It's something you do in church before the pastor gets up to give a sermon; it gives glory and praise to God and brings peace to our weary hearts. But Paul's understanding of worship seems much broader.
Now, that does not devalue the worship we do in church. But we can work as worship. We can run as worship. And there is much more.
So, in light of the Olympics, it is worth considering at this time.
As Christ's church, do we consider physical activity—be it running, swimming, or dancing—as acts of worship unto the Lord? Do we understand that God is glorified in our stewardship of the gifts and talents he has so graciously given to us?
Few Olympic athletes knew this better than Eric Liddell. Most know him from the Oscar winning 1981 film Chariots of Fire; those who've seen it know that Liddell was no ordinary competitor. The races he managed to win throughout his career baffled whole crowds and fellow competitors alike.
Callings in Competition
Most notably, Liddell wasn't just a runner.
He was a missionary with great love for the people of China. He felt this tension rising within him between two passions—one for the track, another for spreading the gospel. They seem to most Christians to be at odds with one another; in these cases, we tend to separate what we see as secular from that which is sacred.
Some believers would look at Liddell's life and love for preaching and be quick to ship him off to China without a second thought. Many would assume that God is most glorified through our engagement in that which is overtly spiritual in nature; going to church is more 'holy' than dance rehearsal or clay class, etc.
But Liddell's words in Chariots of Fire might indicate something different. In one of the films most beloved scenes, the runner explains:
I believe that God made me for a purpose—for China. But, he also made me fast. And when I run, I feel his pleasure. To give that up would be to hold him in contempt… It's not just fun; to win, is to honor him.
Liddell knew that his purpose in this life—his calling—wasn't singular. It couldn't be reduced down to one activity, place, or people. For Christians, no activity is 'secular,' all is sacred because we—our hearts, minds, and bodies—belong to a holy God.
Eric's heart for the Chinese people wasn't an accident but neither was his athletic ability; both were good gifts from God and capable of bringing his kingdom purposes to bear here on earth.
Looking at his performance in the 400m at the 1924 Olympics, God's use of Liddell in an athletic capacity becomes even clearer. Liddell was originally supposed to run in the 100m (his best event), but decided not to when the race was scheduled for Sunday—the Lord's day. Instead, he chose to compete in the 400m against Horatio Finch, who had previously broken the world record in this event.
In one of the Olympics' most remarkable moments, Finch retold how Liddell "pushed himself like a man possessed," overtaking his competitors and winning the event. The crowd, as the Press Association reported, "went into a frenzy of enthusiasm."
And all because Liddell had the courage to run the race set before him: to follow God and obey him faithfully.
Implications for Us
Our first task is acknowledging God's sovereignty. Instead of telling him how we feel our gifts might be used best, we must learn to walk in obedience.
That involves work, athletics, and so much more.
Eric Liddell later authored a book called The Disciplines of the Christian Life, in which he advocated for a life lived in the knowledge of God; obedience to God's will, he says, is the "secret of spiritual knowledge and insight." According to Liddell, "You will know as much of God, and only as much of God, as you are willing to put into practice."
Ultimately, our journeys of faith aren't just about knowing but living. Like Liddell, we must learn to be obedient to Christ's command—to 'go and do likewise' whether we're missionaries, Olympic athletes, school teachers, or stay-at-home moms.
A life lived in obedience to God and his good plan is ultimately the only sort of life we were created for.
Ed Stetzer holds the Billy Graham Distinguished Chair of Church, Mission, and Evangelism at Wheaton College, is executive director of the Billy Graham Center, and publishes church leadership resources through Mission Group.
Gabriella Siefert is a junior at Wheaton College and an editorial assistant for The Exchange.
The Exchange is a part of CT's Blog Forum. Support the work of CT. Subscribe and get one year free.
The views of the blogger do not necessarily reflect those of Christianity Today.