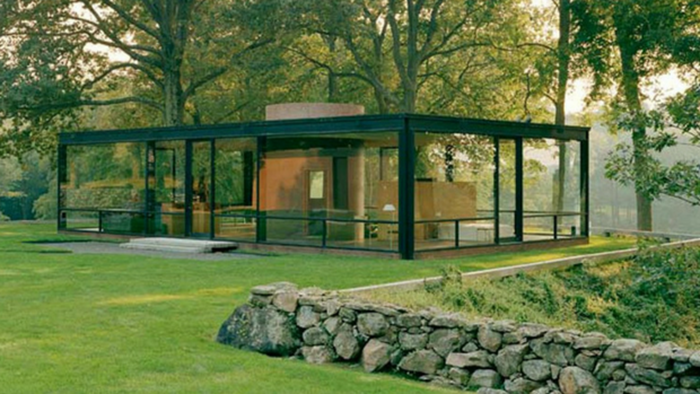 Growing up in a rural town, I came to understand the lack of privacy just by picking up the local newspaper. Our local gossip column was called "Out and About." It kept everyone in the loop of how many ladies made it to bridge club that week and that Ida Hayes was absent due to a cold.
Holidays were always a little more interesting because of folks coming to visit. Every time my aunt came down from Kansas City, it was big news! I remember reading my pastor's name in this section on a regular basis. He had been "out and about" delivering groceries, meeting for coffee, or praying for the meal at the fire hall fundraiser.
As he was my mentor, I was destined to do the same. As a young 20-something youth pastor, I went to the Assisted Living Center to have coffee and lead a Bible study. Sure enough, I would be in the news. I thought it was cool because I was meeting the expectations of the community and they all knew it.
Unfortunately, it did not occur to me that those expectations would be placed on my wife and my children. It has been a harsh reality-check and weight that I hate they have to bear. It seems like it's magnified in a small town.
My daughter is a sophomore in high school and has always been very responsible, helpful, and smart. Teachers often tell us that she's a leader among her peers. However, this past semester has been a challenge of a different kind.
Although she attends a public school, God and his provisions are often referenced in literature class. Every time religion or spiritual topics come up, many students (and even the teacher) look to her for the answers. After all, she is the pastor's daughter so obviously she would be the expert on the subject.
Not only do they expect her to have the answers, but also to walk the straight and narrow path. She is automatically held to a higher expectation than her peers simply because of who her parents are. Her words, actions, and decisions are constantly being scrutinized. It is like living in a fish bowl!
I imagine that the disciples experienced something similar, as they were Jesus' closest friends. Not only was Jesus examined tooth and nail, but those who were closest to him were also examined.
Peter was faced with this in Mark 14:70: "Certainly you are one of them, for you are a Galilean." In other words, "We have been watching you and know that you were with Jesus." Peter's response of denial is completely understandable. Living up to the expectations of others is exhausting and unrealistic. Here are a few things that we have done to help alleviate the pressure of the fish bowl effect in our home.
1. Listen. Often, as pastors, we are in fix-it mode all the time. Really, what my wife and kids want more than anything else is for me to listen. They don't want me to fix it; they want to know I hear and understand that they feel pressure, too.
2. Talk about GRIT. Often in these high-pressure moments, when they are cornered by adults at church, kids at school, or a coach, my response is to come to their defense. Naturally, I want to protect them from the problem. However, instead I help them navigate those social scenarios by talking about GRIT: Generating Relentless Inner Toughness. When they are criticized, I remind them of God's truth and to keep their head up. It is a byproduct of following Jesus. It's hard, but worth it.
3. Don't hide your own battles. James Kouzes mentioned, "Leading by example is more effective than leading by command." While your family doesn't need to know every detail of what's going on, don't be afraid to let them see you work through difficult situations. They are watching how you respond to haters. If you write them off, your family will too. If you walk in forgiveness and confront with love, they will as well.
4. Get away for a while. Spend time on vacations. Short family getaways can help you reconnect with each other and rejuvenate. It's important to be able to 'breathe' and Pastor Dad is just Dad for a few days. This does wonders for the family!
The fish bowl effect will always be part of rural culture. I see it as an opportunity to teach my children the difference between living for the expectations of others and walking in obedience of the Lord. We have been entrusted with a God-given platform to live above reproach. "Let no one despise you for your youth, but set the believers an example in speech, in conduct, in love, in faith, in purity" (1 Tim. 4:12).
Tyson Lambertson is the founder and lead pastor of The Rock Church in Western Nebraska. Born and raised in northeastern Colorado, Tyson was wired for rural ministry from the beginning. Answering the call of God on his life, in 2006 he and his wife launched The Rock. From a small beginning of just six people, The Rock has blossomed into two locations providing five worship service opportunities on Sunday mornings. While balancing family and ministry life, he is also pursuing his doctoral education in organizational leadership. His heart is to equip leaders and pastors to fulfill the God-given call on their lives to reach "One More!" for the gospel of Jesus Christ.
The Exchange is a part of CT's Blog Forum. Support the work of CT. Subscribe and get one year free.
The views of the blogger do not necessarily reflect those of Christianity Today.