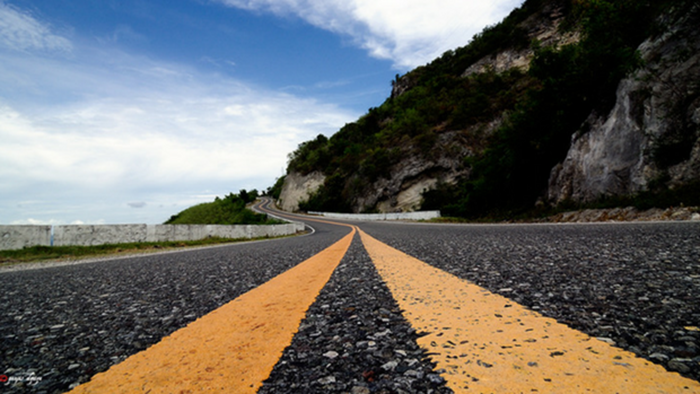 As a young man, I had modest dreams. I wanted to go to law school and then practice law in a medium to large law firm in my beautiful home state of New Mexico. I had no inkling of what was to come. I had no political aspirations and had never considered military service. Rather, I was tempted by the siren's song of 1980s materialism and was more interested in consumerism and social status.
The Lord had other plans for me.
Indeed, these divine plans were "…exceedingly abundantly above all that we ask or think…" (Eph. 3:20). Before my thirty-year legal career transitioned to higher education, I had been the Republican nominee for state Attorney General, been selected for a White House Fellowship, received a Presidential appointment to become the United States Attorney for New Mexico, and served a total of 30 years of active and reserve duty as a U.S. Navy JAG officer.
If that wasn't enough, at the end of my Presidential appointment I became embroiled in a national controversy that is considered by some to be the most serious leadership crisis at the U.S. Justice Department since Watergate. Twelve top officials, including the Attorney General, resigned as a result of the scandal.
In 2007, six of us fired United States Attorneys testified before the Senate and House about our inappropriate dismissals. Our independence as prosecutors was wrongly challenged and we were improperly punished for not making criminal charging decisions based on political considerations. Meddling with the federal prosecutor's independence was anathema to the U.S. Justice Department. Seven different investigations were launched based on our testimony.
How did this happen, and how did I deal with it?
First, during my third year of law school I toured the USS New Orleans (LPH-11), a huge amphibious warship. I was smitten by the ship and decided to apply for a Navy Officer's Commission upon graduation. I had become enchanted with the Navy's recruiting slogan of "It's not just a job, it's an adventure." This appealed to my missionary kid upbringing in Panama, where I lived on a tiny coral island off the Caribbean coast and later in the rain forest.
I became immersed in the gung-ho military culture. I thrived in the structure, mission, and esprit de corps of the Reagan-era Navy. My marriage to my wife, Cynthia, at the end of my first active duty period led to 20 years of reserve status and a return to my beloved New Mexico. It was during this period that I became politically active.
This period came to a crashing halt when I was asked to resign on Pearl Harbor Day of 2006. Being fired was bad enough, but the extremely public nature of it was unsettling. My life turned upside down as the unemployed father of four children.
For the first time in my life, I was out of work—for seven months. Despite the attendant stresses, God showed his tender mercies. I wrote a book, did a book tour, and spoke to countless media outlets (including "Meet the Press" and Jon Stewart's "Daily Show") of the need to keep federal prosecutors insulated from partisan politics. I also wrote op-eds for the NY Times and L.A. Times.
Handling the dark vocational void ahead was difficult.
As I ran the foothills of the nearby mountains in Albuquerque, I prayed for guidance, justice, and protection, and pleaded with God to know what to do next. I knew my conscience was clean and that I had been terminated for doing the right thing.
I was fortunate to have five other colleagues whom I knew and respected in the fight. I believed that the Lord put us in our positions "for such a time as this" (Esth. 4:14). My fired colleagues and I were given platforms to remind Americans that our criminal justice system was a national treasure not to be trifled with. I knew to the marrow of my being that the Lord would protect me.
My prayers for protection have rarely been so fervent.
A couple of years after our Congressional testimony and after the investigations were concluded, I received an enormously gratifying letter of apology from the Attorney General of the United States.
Despite dire circumstances, I was protected. After the storm subsided, I was blessed to be mobilized back into the U.S. Navy, where I prosecuted war crimes cases in Guantanamo Bay, Cuba. Upon retirement in 2014, I began teaching law and politics at my alma mater, Wheaton College.
Takeaways?
1) Conflict is normal and unavoidable.
2) Resolving conflict is more difficult and requires much more prayer.
3) Patience is crucial in waiting for the Lord's justice.
David C. Iglesias (Captain, JAGC, U.S. Navy [ret.]) is Associate Professor of Politics and Law at Wheaton College.
The Exchange is a part of CT's Blog Forum. Support the work of CT. Subscribe and get one year free.
The views of the blogger do not necessarily reflect those of Christianity Today.