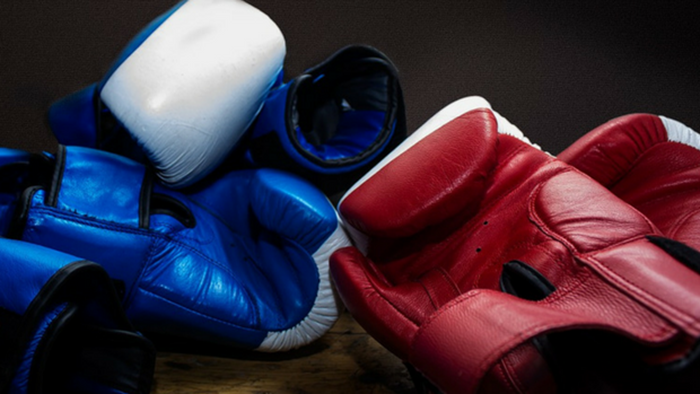 Image: Max Pixel
1. Married Christians are often distracted by the fight going on around them. They're allowing self-oriented priorities to dictate their marriage instead of the gospel. They're choosing the world's priorities instead of God's. The world is going to keep fighting against our marriages. We need to choose to fight back—by choosing to live out the gospel with our spouses.
2. Having a gospel-saturated marriage allows Christians to impact the culture without compromising the convictions of the Christian faith. Our efforts can become less about engaging in a war of words on social media and more about living in marriages on mission for God's glory When we live out the implications of a gospel-saturated marriage, the biblical definition of marriage becomes clear and has greater potential to impact a watching world.
3. Pride is the great assassin of marriages. And prayer is the ultimate antidote for pride. Coming together in prayer creates the humility to confess wrongs and extend forgiveness. Words of affirmation and thanksgiving become a regular rhythm in the relationship. Togetherness in prayer is a key aspect of a gospel-saturated marriage.
4. If God loved us at our lowest, we have no excuse not to do the same for our spouse. No matter our spouse's sin, arrogant stubbornness in an argument, or reluctance to engage fully in the spiritual journey alongside us, we should never stop showing unfailing love.
5. Meeting the needs of others naturally produces togetherness. When we live out this reality in our marriages, by seeking to holistically meet the needs of our spouses, we, as a couple, will have a posture and sensitivity then to meet the emotional, physical, and spiritual needs of those in our local church.
6. The greatest apologetic for God's definition of marriage is a gospel-saturated marriage: a marriage in which both the husband and wife believe the content of the gospel, place their trust in Christ to save them by grace through faith, and work to apply the gospel toward every area of their life together as one.
7. Differences can very easily turn into conflict, and differences in family backgrounds can be a source of struggle in marriage. If not dealt with through healthy communication and a willingness to stand together as one, families of origin can—often unwittingly—undermine the husband and wife's relationship. However, all barriers can be turned into opportunities for oneness, if the couple works together to grow and love each other in the hard situations.
8. Communication, or the lack thereof, can either make or break a marriage. Being a Christian does not exempt a person from being a poor communicator; we all must be diligent to communicate with our spouse in such a way that we're understanding each other more than fighting to be understood.
9. Assumptions lead to more assumptions, and communication leads to more communication. It's never healthy to assume that the person you are trying to communicate with understands your heart unless you have shared your heart.
10. Technology is both a blessing and a curse—a blessing because it allows us to communicate while we are away from each other, and a curse because it is fighting to be the Lord over our attention. Gospel-saturated marriages seek to leverage technology for the benefit of togetherness in the household.
11. How we treat our wives will either act as a barrier and a distraction to their growing relationship with God or encourage them toward God.
12. The gospel produces community, and walking in repentance has a higher success rate when it's done together.
13. As biblical wives, any praise we receive should not be a reflection of ourselves—our personality (charm) or looks (beauty)—but of our fear for the Lord. The praise we receive from others should point back to our right relationship with God!
14. Our children need the gospel daily just as much as we do. If our children are not believers in Christ, they should be our top evangelistic prospects. If they are believers, they need the gospel to remind them of God's love for them when they sin, disappoint us, and are disciplined by us.
15. Paul encourages Christians to remain faithful to their unsaved spouse and children, so that the grace of God and His goodness will draw them to repentance. Living with and loving an unbelieving spouse is a work of evangelism.
16. Marriage is not the cure for fornication, lust, or pornography. The gospel is. And the need for purity does not end once we're married, because although sex is indeed a beautiful part of marriage, the heart issues that inform purity (or the lack thereof) remain the same.
17. Spouses need to be honest in their communication as they work toward mutual submission; only then will sexual intimacy be a beautiful and enjoyable experience and not an exasperating burden. Being open in our communication helps protect our hearts, minds, and bodies from the ways the world might tempt us to meet our sexual needs.
18. The tension that comes with discussing money is an opportunity for togetherness that cultivates a culture of generosity inside our home. When we establish a culture of generosity, money is no longer an idol or wedge of division but a tool able to be used for God's glory.
19. During times of abundance the human heart is tempted to forget all about God by assuming that the wealth we have accumulated comes from our own giftedness, strength, and determination. In contrast, during times when we lack finances, we are tempted to do anything necessary to get money to meet our basic needs. During both of these extremes the heart is tempted to forget about God and act as if He is not relevant. A heart of contentment safeguards us from either forgetting about God because we have much or forgetting about God because we have little. A heart of contentment remains grateful for all that God has provided while rejecting the temptations that result from being wealthy or poor.
20. When people see how different we are in our communication, financial stewardship, relationships, and sexuality, they will ask us why we live the way we do. We get to tell them that our life's rhythm is in step with the gospel. From there, we can unpack the glorious riches of the gospel of Jesus Christ—and potentially ask them if they'd like to embrace Him as Savior and Lord.
D.A. Horton serves as Pastor of Reach Fellowship in North Long Beach, CA, and as Chief Evangelist for the Urban Youth Workers Institute (UYWI). D.A. and Elicia have been married for 15 years and have three children: Izabelle, Lola, and D.A. Jr. (aka Duce).
Ed Stetzer holds the Billy Graham Distinguished Chair of Church, Mission, and Evangelism at Wheaton College, is executive director of the Billy Graham Center, and publishes church leadership resources through Mission Group.