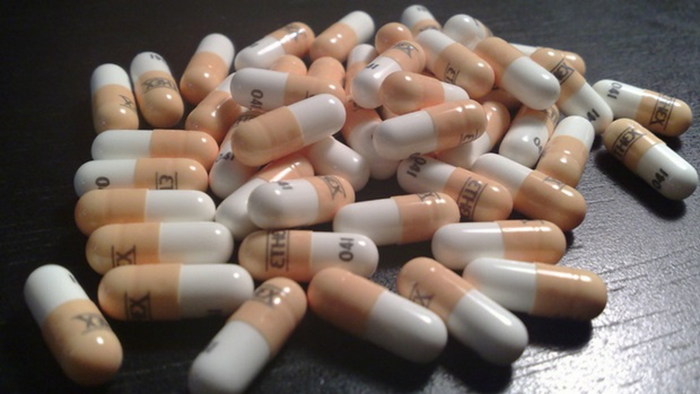 This past fall, President Donald Trump declared the opioid crisis a national emergency. This came in response to a commission report that stated the country was "enduring a death toll equal to September 11th, every three weeks."
Overdosing on drugs, especially opioids and including heroin, is now the most common cause of death for Americans under 50.
In 2015, opioid overdoses stole the lives of over 33,000 Americans. To put this number in perspective, opioid-related deaths outnumber car crashes and gun-related deaths in the United States.
According to the White House Council of Economic Advisers, they believe opioid-related fatalities have been underreported by 24 percent, raising the death toll to more than 41,000 in 2015.
The abuse of opioid and other related drugs like heroin has become such an epidemic that in August of 2016 the U.S. Surgeon General sent a letter to every doctor in America asking them to help "combat this public health crisis."
National Crisis, Losing a Generation of People
We also now know that this is not just an urban or suburban crisis. The rate of drug overdose deaths in rural areas has surpassed rates in urban areas. Reports have shown that from 1999 to 2015, opioid-related deaths in rural areas have quadrupled among those 18-25 years old.
Donnie Griggs, pastor of One Harbor Church, a growing multisite church reaching rural communities in North Carolina, said, "We are drowning in this; everywhere I go, small towns are being eaten up with this stuff."
This crisis hit close to the heart of Donnie as one family member became addicted through prescribed medication for pain, and yet another began with marijuana and gradually amped up. Donnie is not afraid to speak against opioid addiction from the pulpit and to call out the epidemic sweeping across his community. One Harbor Church has become a safe place of hope in their communities for people struggling with addiction.
But the reality we each face is that opioid addiction has expanded into a national crisis, demanding prompt action from the federal government, as well as the faith-based community. We are losing a generation of people to a disease we are capable of combating.
But are North American churches up to the mission of addressing the opioid use in their communities and among their members? The church has been positioned throughout neighborhoods and in communities, both urban and rural, to be both first responders and communities of hope for people struggling with opioid addiction.
Whether the teenager or adult who got addicted through recreational use, or the neighbor down the street that we sit next to at our kids' sporting events and church on Sunday, the church has a unique position and mission to both proclaim and demonstrate the gospel to each of these individuals.
Stop Ignoring the Crisis, Time to Respond
Many believe this phenomenon is fueled by a spiritual crisis in America and the faith community isn't immune to this crisis. With an estimated 2.5 million of our neighbors currently addicted to opioids or related drug, the likelihood that there are people we do life with that are affected by this epidemic is too great to ignore.
There are people in our church, leading community groups, teaching Sunday School classes, and sitting on our church leadership teams who are possibly unware or have a secret addiction to pain medication, often the result of an injury or recovery after surgery. For most Americans, this wasn't intentional, nor was it anticipated.
But it's their new reality, and for many, a place of hidden shame—they are too embarrassed to confess their struggles to family, friends, and especially their local church.
As the opioid crisis deepens, so must the response of the local church. If the Christian church has anything to offer those hurting from opioid addictions, it is hope and community.
Many churches have turned to relational ministries, such as Celebrate Recovery and Narcotics Anonymous, opening their doors for the community to find assistance and gather for support. Anyone who has walked through the demanding process of recovery will tell you that healthy, safe community is essential to healing and long-term results. This should already be a natural part of the local churches' DNA and, if not, perhaps this could be the moment the church learns to welcome those needing to experience the love of God.
These programs have been extremely effective in restoring lives, but it's not always enough. Addressing the root of opioid addiction is one of the most effective long-term solutions, which for Christians, starts in the heart. The church must be willing and capable of seeing those struggling with this disease as not merely a program of the church, but as children of a God who loves them no matter their current condition. America's recovery can find roots in the local church.
If we are to have a fighting chance, congregations must be willing to treat the symptoms while working to transform the heart. This starts with our willingness to pursue and love those ensnared by opioids. As Augustine pointed out:
What does love look like? It has the hands to help others. It has the feet to hasten to the poor and needy. It has eyes to see misery and want. It has the ears to hear the sighs and sorrows of men. That is what love looks like.
What Your Church Can Do
With the government helping to define the crisis, the church finds itself on the ground level responding to it. But what are realistic steps we can take to make a real difference? How can we work together to both prevent addiction and care for those currently affected by this devastating disease? Let me share just a few:
Pulpit.
No longer can pastors and lay leaders in the church be unwilling to speak openly, honestly, and continually about this subject. We must be willing to call out the abuse both on the prescription side and user side as dangerous and immoral. This must be done with compassion and care, while speaking boldly and with truth.
We must publicly offer next steps and paths to restoration both physically and spiritually. Isn't that what God offered each of us when he sent his Son Jesus Christ to the cross?
Prevention.
The local church must work alongside our local agencies to warn people of the dangers and help individuals take the appropriate steps to find recovery. We must share stories from people in recovery, along with the devastating stories of individuals in our community who lost their lives to this disease.
We must give this epidemic a name and face through speaking, preventing, and educating our own community. We don't have to be on staff or clergy to start the movement in our local church. We only need a love for God's children and a voice to share.
Education and resources.
Here at the Billy Graham Center at Wheaton College, we understand that one of the main issues facing faith-based organizations looking to address this crisis in their community is a lack of resources and education for the local church and clergy. That is why our Rural Matters Institute is partnering with The Center for Faith-Based and Neighborhood Partnerships under the U.S. Department of Health and Human Services (HHS), along with other faith-based organizations in North America, to help create, speak into, and resource North America.
Recently, a new tool kit was released by The Center for Faith-Based and Neighborhood Partnerships to offer practical resources for communities and faith-based entities. The Practical Toolkit for Faith and Community Leaders, along with more information and resources can be found on the Rural Matters Institute website with permission from the office of The Center for Faith-Based and Neighborhood Partnerships.
You will find access to several educational events featuring HHS subject-matter experts to address the opioid crisis, as well as practical resources and information.
Ed Stetzer holds the Billy Graham Distinguished Chair of Church, Mission, and Evangelism at Wheaton College, is executive director of the Billy Graham Center, and publishes church leadership resources through Mission Group.
The Exchange is a part of CT's Blog Forum. Support the work of CT. Subscribe and get one year free.
The views of the blogger do not necessarily reflect those of Christianity Today.