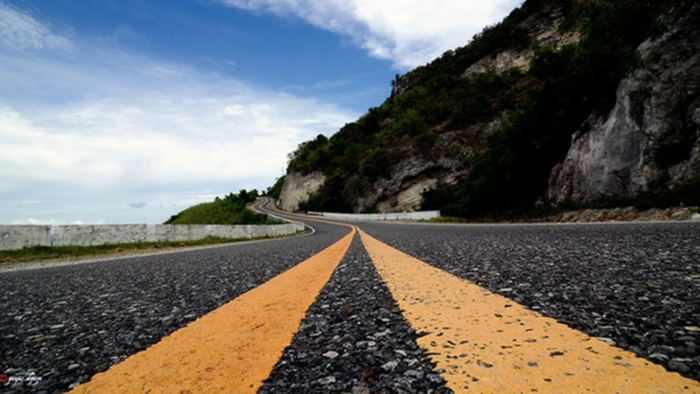 Image: paojus alquiza / Flickr
I've always believed healthy leadership in the church is less about the leader and more about those being led. The real leadership development 'win' happens when all of God's people are fully equipped to do his work. That means we should be intentional about identifying leaders and helping them discover the unique gift mix God has designed for their lives.
In the work my team and I do helping churches get unstuck at The Unstuck Group, leadership development consistently arises as a core issue churches say they are facing. The pastors we serve know it is important, and they know there is a strategy problem, but they feel stuck. The things they have tried aren't working. If you can relate, here are two questions to ask yourself:
1. Are you programming instead of personalizing?
Churches that fail to develop leaders often try to program leadership development, instead of taking a more personal approach.
Another class or teaching most likely won't create the culture you're after. You must invest quality time and resources into key staff and lay leaders—and by that I don't mean send team members to a conference and buy them a couple of leadership books each year. Real leaders see potential in people and proactively invest in them personally.
Create opportunities for them to implement the skills they are learning. Include lay leaders in your efforts. Doing so will help you find future staff who already have the DNA of your church. The results of proactively investing in leaders cannot be measured. People who have experienced this tend to keep the cycle going, and it builds a culture of leadership development.
2. Are you ignoring the leadership development pathway principle?
All leaders need mentorship to discover their capacity and grow to new levels.
People who start out leading 10s may have the capacity to become leaders of 50s. People who lead 100s well may be great leading 1000s but, then again, they may not. It takes leaders who have walked this pathway investing in their teams to help them find out.
There are different competencies required to lead at each of these levels. As a pastor, it's important to understand them and invest in people with the aim of helping them develop those competencies. Here are some examples of the competencies required at each level of leadership.
Leader of 10s: Leads by Example
Core Competencies:
Developing your personal mission and goals
Leading from your strengths
Practicing personal disciplines
Modeling a bias for action
Managing your time, including work-life balance
Leader of 50s: Leads Other People
Core Competencies:
Setting clear expectations
Managing conflict
Communicating effectively with your team
Building teams of volunteers
Discipling other people
Leader of 100s: Leads Other Leaders
Core Competencies:
Measuring and evaluating for results
Developing and mentoring leaders
Dealing with underperformers and dysfunction
Stewarding people, time and money
Planning for the future
Leader of 1000s: Leads Through Vision
Core Competencies:
Casting vision
Developing a senior leadership team
Renewing vision and strategy
Leading change
Shaping culture
You can see how this principle builds a cycle of leadership development as people grow to new levels.
As a senior leader, you must start with yourself. What competencies do you need to learn to lead at the next level?
Then, help the leaders under your care get the mentoring, training, and coaching they need to learn the competencies for their next level. Keep in mind that not all leaders have the capacity to walk the full path. Some people will find they aren't suited for the next level, and having that realization may be a good thing. Leadership is important at every level for the good of the kingdom.
One final thought: Churches notoriously appoint leaders before they are ready—and it's been happening for a long time. Paul even wrote to Timothy advising against it: "Never be in a hurry about appointing a church leader" (1 Tim. 5:22).
Very few people who have been given a position before they were ready are able to tread water long enough to learn what they need to know. In most cases, they will fail at what you've asked them to do and will take on the pain and frustration that comes with failing at something to which they felt called. It won't necessarily have been their fault.
After all, they weren't ready, and their leaders should have recognized that. Building a strong culture of development is the preventative measure that ensures you become a true multiplying leader—one who sets others up to succeed, rather than to fail.
Tony Morgan is founder and chief strategic officer of The Unstuck Group, a company that helps churches get unstuck through consulting and coaching experiences designed to focus vision, strategy, and action. For 14 years, Tony served on the senior leadership teams at West Ridge Church in Dallas, Georgia; NewSpring Church in South Carolina, and Granger Community Church in Indiana. He's written several books, as well as articles that have been featured with the Willow Creek Association, Catalyst, and Pastors.com. He writes about leadership regularly at tonymorganlive.com. His latest book, The Unstuck Church: Equipping Churches to Experience Sustained Health, is available from Thomas Nelson.