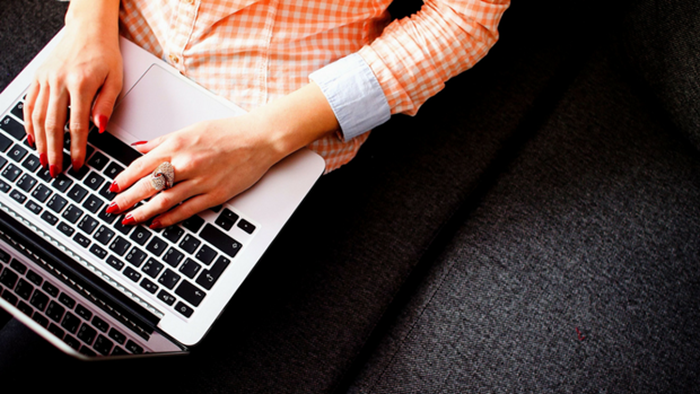 Dr. Ed Stetzer wrote a post not too long ago declaring that we are a sent people. He reminds us that Jesus "is calling for those who will go into their neighborhoods and communities to bring the liberating and reconciling message of Jesus." To this, I say, "Amen!"
I would add that this calling must include our cyber world, as well.
Jesus gave us his command to love our neighbors as ourselves, and to be and make disciples. He knew full well that one day, centuries down the road, our physical realms would expand into an internet age full of strange new words like "GIF," "emoticon," and "tweet." The unfortunate reality is that in this time when people are more connected than ever before, more people are engaging in internet trolling and cyberbullying.
If you're not familiar with the terms, an internet troll is a person who intentionally posts inflammatory, divisive, or otherwise upsetting messages and comments online with the goal of inciting quarrels and provoking emotional response. A cyberbully is an individual who attacks another person or people group directly, using shame, threats, and intimidation.
According to a recent study conducted by YouGov, 28% of Americans admitted to online "trolling" activity. The same survey showed that 23% of American adults have maliciously argued an opinion with a stranger, and 12% admitted to making deliberately controversial statements.
Most of us have witnessed this type of behavior. A new Pew Research Center survey found that 41% of Americans have been personally subjected to harassing behavior online, and even more (66%) have witnessed these behaviors directed at others. Nearly one in five Americans (18%) have been subjected to particularly severe forms of harassment online, such as physical threats, sexual harassment, or stalking.
This is a major behavioral problem, especially when 70% of Americans still claim to be Christian. If we profess Christ as King, we have a high calling to demonstrate character fitting for children of the Living God. We are to live as a sent people everywhere we are, including the cyber realm. Antagonistic, divisive, abusive, attacking, or otherwise harmful and destructive words have no place in the online lives of anyone who says they are a follower of Jesus.
We must remember that even though we cannot see actual people on the other side of our screens, we are interacting with real people who have real, God-given souls.
Here are four things to ask yourself before posting anything online:
Will my words be useful for building others up (Eph. 4:29)? The power of life and death are contained in the tongue (Prov. 18:21). Our words matter, and our words should be seasoned with grace and truth. Public criticism, slander, malice, bullying, or trolling have no place in the words of Christ-followers. Our words should be aimed at benefiting others, not harming them in order to prove a point or feel that we have the high ground in a debate.
Is my post truthful? We have a responsibility to be truthful with our words. We should be sure that any information we share is verifiable (i.e. not fake news). And sharing inspirational posts should spread correct theology. Jesus won't give us $10,000 just because we shared a photo of him to demonstrate that we are not ashamed (last week I saw a post like this, but the photo claiming to be Jesus was actually Obi Wan Kenobi). If you're going to share, share what is true.
Will my words reflect the character of Jesus? Before posting anything, we should run our words through the filter of the fruits of the spirit. Do our words come from a place of love, joy, peace, patience, kindness, goodness, faithfulness, gentleness, and self-control? We will never regret choosing to withhold words that do not pass this litmus test.
Do my words honor the image of God imprinted on the people who will read them? Contentious online arguments and dissension will probably never cause someone to change their view on a hot topic issue. When we post our thoughts online, we must keep people as the priority, not our positions. Their souls are far more important than us being right about non-eternal matters. If we really want to have a dialogue with someone, give them the dignity of relationship. Get to know them, and invite them out for a cup of coffee and have a civil conversation.
We are sent ones, and should live as such. Today, love before you type.
Originally from Atlanta, Georgia, Haley Bodine and her family now call metro Detroit "home." She currently serves as the North American Relationship Catalyst and Communications Director for NewThing Network. She has a background in small group ministry, nonprofit communications, and content development. Her work has been published by Relevant Magazine, World Vision International, Neue Magazine, and more.
The Exchange is a part of CT's Blog Forum. Support the work of CT. Subscribe and get one year free.
The views of the blogger do not necessarily reflect those of Christianity Today.