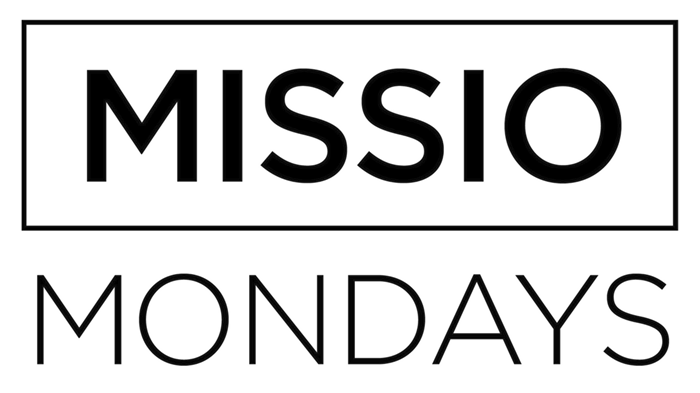 Image: via Billy Graham Center
Life moves. One day spills into the next in a dizzying array of unfinished tasks. From the seemingly mundane to the excruciatingly complex, life is filled with responsibilities that we should, or must, do. Somewhere in the midst of this chaos it's likely that the demands of Jesus upon kingdom citizens get lost—discarded among the various rivals that vie for our affection and attention.
Take Mondays, for example. Your day is likely a lot like mine—filled with objectives to complete, meetings to attend, calls to return, bills to pay, and, well, blogs to read. It's not that any of these are bad. They're often necessary realities of life. Some we've brought upon ourselves. Others, like unexpected emergencies, have chosen us.
In the midst of the shuffle, we're prone to listen to the clarion call of Jesus' mandate for his people and assume that we will get around to it one day. "Come to me," Jesus says, "and I will make you fishers of men" (Matt. 4:19). This is not merely an invitation for first-century disciples, but the expected life mission of all who opt in to Jesus' kingdom invitation.
We're to give our lives away to follow Jesus by seeking those who are lost, broken, wounded, and helpless. All of Jesus' people are "ministers of reconciliation," pleading with men and women to call on Jesus in repentance and faith (2 Cor. 5:18).
The expectation is clear, yet it's also clear that this mission often gets pressed to the margins of the weekly to-do list of many who claim to be a disciple of Jesus, pastors included.
As with every area of life, change begins when we start to reshape our priorities and bring them in line with God's design. We can lament our shortcomings or languish under guilt and shame, but nothing of consequence will shift unless we do the hard work required to prioritize God's mission in our daily rhythms.
This integration is at the very heart of missional integrity.
That's why we're launching a new, weekly column entitled Missio Mondays. In the weeks that follow, we'll engage in various topics regarding the mission of God's people in the culture of North America.
There's already sufficient (or more accurately, excessive) content bemoaning the marginalization of the church and the absence of evangelism among many of God's people, so our strategic path will be future in orientation and proactive in approach. We'll provide the church with various sociological, ideological, and anthropological realities that shape how we think about mission.
And, perhaps more important, we'll attempt to tell stories and communicate practical ways that we can live as God's missionaries in our ever-changing cultural context.
It's no mistake that these posts will appear on Mondays—the day that inaugurates a new work week and candidly exposes what we value and pursue. It's on this day that we're presented with fresh mercies from God and invited, once again, to lay aside our breakneck pursuit of our own worldly kingdoms and pursue His kingdom with wholehearted abandon.
I write as one who longs to pursue the mission with you. The decades I've spent starting and leading churches, both as a planter, pastor and now as Vice President at the North American Mission Board, have proven that our missionary apathy is not often attributable to lack of information.
Few are surprised to learn that mission should be a normative part of the Christian life. Even most new believers have an intuitive sense that they should tell others about Jesus and they have a baseline of gospel understanding that they can declare.
It's also not opportunity that holds us back. There are people, in our neighborhoods, workplaces, and schools who are far from God but close to us. Every city possesses its unique share of examples of systemic brokenness like racism, sexual distortion, crime, and other forms of injustice. Though we may bury our heads in the sand, these needs are not hard to find – opportunities abound with yearning hearts longing for some good news.
And, therein lies the rub. We're plagued by a lack of intentionality. We have the information and the opportunities but simply fail to take the intentional steps necessary to reorganize our lives to prioritize missional living.
That's where I pray Missio Mondays steps in and serves to help prod us all to self-sacrificial kingdom action. Join me on this journey as we seek to live out of missionary identity and step more fully into our privileged status as kingdom ambassadors.
Jeff Christopherson is Vice President of the Send Networkof the North American Mission Board. He is also on the leadership of the Send Institute, located at the Billy Graham Centerat Wheaton College and in partnership with NAMB.