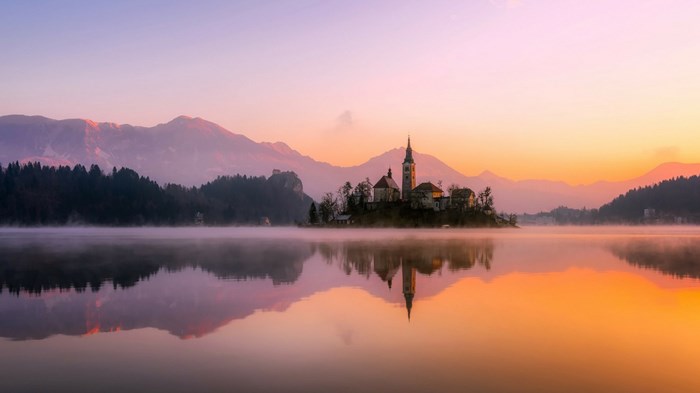 Image: via Creative Commons
What does it mean to revitalize a church in a way that that is gospel centered? Let me share the five R's of revitalization: reframing grace, realigning mission, recasting vision, remembering the journey, and renewing all things. Today, we will look at the first two.
First, reframe on grace
When we consider what good church revitalization looks like, we must ask God to reframe us on grace. I read an article a few years ago from a secular publication. In the article, someone was sharing that he had visited and became involved in a church, dropped out, and didn't have a spiritual transformation. Instead, this person felt like part of a multilevel marketing scheme.
That's not the intended message, I assure you.
Let's be honest: church revitalization does not come through you getting more volunteers into your spiritually tepid church. There must be a reframe on grace, and this is ultimately not something we do. We don't try harder or recruit more people.
The gospel is not "you do"; the gospel is "Jesus did."
Because He has changed us, reshaped us, remade us, and transformed us, grace ought to overflow out of us.
I was on a plane recently flying to San Diego to speak at a meeting, and woman sat next to me. We started having a conversation that led to spiritual things. (To be honest, I tried to lead the conversation to spiritual things.) She started to talk about some of the bad experiences that she had had in church as a kid.
She called it a cult-like experience and she said she was now on a spiritual journey, exploring all kinds of different things like gurus and scriptures of other religions. I asked her, "Could it be that your experience of Christianity was just a warped, broken, inappropriate experience of what that would be?" I then talked to her about the gospel of grace—that Jesus died on the cross for her sin and in her place.
I also asked her if she would be open to consider a different way. And she said she was, so right there on the plane I ordered a couple of books for her. I knew she lived close to the church where I was preaching, so I said, "Would you come to church this Sunday? I'll buy both these books for you." She showed up on Sunday and we were able to talk again about Christ.
People live under many restrictions and perceptions that religious people put on them. But when they hear about the message of the grace of God, their thirsty souls see and eventually drink water.
That changes everything.
And I think that should shape everything that we do. A grace-driven approach to revitalization is not driving people to change. It's Christ-honoring and grace-centered, and it's ultimately leading them to change.
Second, realign on mission
People often ask me if I have actually led churches through revitalization. I wrote about this in my book Comeback Churches.
So, yes, I have led churches through revitalization and it was a powerful jouney that first takes a reframing on grace. It also takes a realignment on mission. In John 20:21, Jesus says, "As the Father has sent me, so send I you." We are sent by Jesus on mission. It's not just a personal thing or something only for missionaries. No, it is what revitalizes a church.
I have said it before: Jesus' last words in Matthew 28 should be our first priority. And it's not just in Matthew, but four separate times between the resurrection and ascension he calls our focus to mission. So when I ask a church to consider making substantive change, I ask how they intend to live on mission in their specific context.
Churches that are revitalized are pointing to a realignment on mission. And that makes it not about them— which is the first step of letting go of the unhelpful so we can focus on what is needed.
Next time I will cover the last three R's of revitalization.
Ed Stetzer holds the Billy Graham Distinguished Chair of Church, Mission, and Evangelism at Wheaton College, serves as Dean of the School of Mission, Ministry, and Leadership at Wheaton College, is executive director of the Billy Graham Center, and publishes church leadership resources through Mission Group.
The Exchange is a part of CT's Blog Forum. Support the work of CT. Subscribe and get one year free.
The views of the blogger do not necessarily reflect those of Christianity Today.