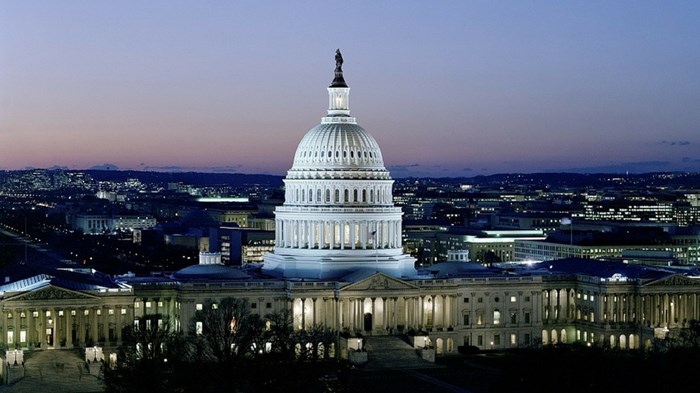 Image: via Creative Commons
The political partisan debate has been greatly divisive amongst Christians over the past few years.
More recently the Southern Baptist Convention waded into these tensions by having Mike Pence speak at the annual convention meeting in Dallas. The focus of Pence's speech was clear as he spent a majority of his time talking about the White House and the Republican party—its goals, and its accomplishments over the last 500 days. In fact, the word "President" was mentioned nearly six times more than "God."
Now, to be clear, I am thankful for many of the things he mentioned, such as Pence's (and the administration's) pro-life stand, the important issue of religious liberty, and many other things.
But, regardless of whether I agreed with what was said (or who said it), it was not helpful where he said it.
You see, the announcement about the Vice President initially indicated he was speaking to Southern Baptists to thank them for their moral clarity, though we should admit it was probably not the best year to do that. Yet, that was not his focus. Instead he launched into a campaign speech. When Pence introduced himself, he said, "I'm a Christian, a conservative, and a Republican in that order." However, it seemed as if his identity as a Christian served simply as a segue for a speech primarily addressing his Republican identity.
After explaining Trump's various policy changes with regards to military, abortion, and law enforcement, he summarized by saying, "500 days of action, 500 days of accomplishment, 500 days of promises made and promises kept."[1]
In that speech, he mentioned Jesus (by name) once, and President Trump (by name) 12 times.
Actually, Ryan Burge gives the full breakdown:
President 61 times
Trump 12 times
Donald 6 times
God 9 times
Christ 2 times
Jesus 1 time
It was a political speech, and denying it is silly at best.
This should be the last time there is a campaign speech at a Southern Baptist Convention meeting because while the Southern Baptist Convention's members primarily may be Republican, the annual meeting is not an appropriate place for a campaign speech.
Now, I know that some will point out that other politicians do this at other denominations, but 'whataboutism' does not change the problem here.
This Instance Does Not Stand Alone
This, however, is not an uncommon situation. During the SEND Conference of the North American Mission Board in 2015, Russell Moore, president of the ERLC, invited political figures including Marco Rubio and Jeb Bush to join him for interviews. These invitations and the subsequent interviews also created a problematic situation since it implied that politicians are welcome at Southern Baptist missions events.
Christianity Today reported that:
The ERLC's press release… billed it as a "sold-out crowd of 13,000 evangelical pastors and leaders." That has led to a perception of the event as more arena-sized political rally than missions conference.
The CT article linked to the Huffington Post headline reporting, "Jeb Bush, Marco Rubio Plan to Court Evangelicals During Rally with Southern Baptists' Russell Moore."
The big news coming out of the incredible conference was about politics, while the focus inside was missions.
And that's not the right approach.
An Ongoing Issue
Controversy also arose even before that event regarding Ben Carson speaking at the SBC Pastors' Conference just before that year's annual meeting. Baptist21 leaders and others spoke strongly against having politicians speak any more at Southern Baptist Convention events.
Yet, all of these situations work to reinforce partisan goals that have the unfortunate consequence of dividing otherwise unified believers.
Newly elected President of the Southern Baptist Convention, JD Greear, tweeted after the speech:
I know that [Pence's speech] sent a terribly mixed signal. We are grateful for civic leaders who want to speak to our Convention—but make no mistake about it, our identity is in the gospel and our unity is in the Great Commission. Commissioned missionaries, not political platforms, are what we do.
Obviously, he tweeted that for a reason. And that reason matters.
Before Mike Pence spoke, you could make the case that it is good for the sitting President (or Vice President) of the U.S. to come and affirm the work that Southern Baptists do. Work such as disaster relief that frequently intersects with FEMA and other governmental functions is worthy of recognition and praise.[2]
However, after Pence's speech, no one could have left the meeting without a clear understanding that it was a political speech delivered in campaign rally form and that it was, therefore, inappropriate at best for the setting.
I assume the people who accepted his request to come did not expect this to be a political speech, but the reality is that we should expect politicians to act in political ways. I believe moving forward we should not allow speakers of a political nature to speak at our conventions lest the rigid divides grow even deeper.
Christ is Our Vision
The reality is that Christ's identity is higher than partisan politics.
We have a higher allegiance and above even our classification as Americans, we are Christians. Political assertions of the sort Pence made are unnecessarily divisive. In its wake, we should pause and revaluate.
We must ask ourselves what is our goal? And who do we want to be?
If the focus is evangelism, discipleship, mission, and church planting, having a Vice President come to speak doesn't actually significantly help us with our goals. The Southern Baptist Convention is the largest denominational missions-sending organization in the world, represented in numerous countries throughout it.
So how does highlighting ONE country's leadership help us model and show diversity and inclusiveness with other countries?
We also should not miss the irony of the day that Mike Pence spoke to Southern Baptists about how this administration has sent radical Muslims "on the run." But less than two hours before his speech, the report from the International Mission Board shared the story of a Muslim in an undisclosed country who our missionaries led to faith.
While I understand that global issues are complex, we should not be confused about which of those scenarios should have us cheering the most. Our ultimate desire is not to have any people on the run, but rather to have them running to Christ.
This calls for a Christo-centric worldview that promotes the Kingdom of God and its truth and mission. We have the best news in the world and we must act like it. What we choose to spend time on shows what we truly value. Pence's speech highlights that we may be valuing the wrong things. We must value and promote the cause of Christ's Kingdom.
There is a greater polity, and it's not one in which we fight for influence in a world that Jesus said he has overcome.
His Kingdom Mindset
The greater polity is the Kingdom of God.
It is above politics and partisan efforts to influence the world. Jesus is the ultimate influencer in the world. Jesus is the ultimate mover and shaker. There's a time and a place to talk about politics, but it's not at our conventions that are meant to be focused on the gospel mission. Let's talk about Jesus more and politics less. Let's make sure Christ and His purpose really are the center of the Southern Baptist Convention. Let's put down the rhetoric and pick up unity.
The question is not about whether the Vice President should have spoken at all. There are arguments to both sides, including that a sitting president or vice president can come and affirm the good work of Southern Baptist churches. But, that's not the issue anymore. What Mike Pence gave was a political speech.
But, that was not the focus of the convention. As CNN reporter Daniel Burke tweeted:
I've spent the last couple of days covering the annual meeting of the Southern Baptist Convention. They've spent the vast majority of that time talking about evangelism. Not politics, not the role of women, not the culture wars. Church planting and baptisms are the core focus.
Yet, now the news is dominated by the politics of the Vice President's speech.
A Better Polity
Political speeches do not need to happen at denominational meetings.
Our new SBC president J.D. Greear is right.
Our unity is in the Great Commission, and commissioning missionaries is what we do. It's nice that the Vice President wanted to bring greetings and express appreciation. He should have stopped there. Since he didn't, let that be a lesson to us all. I pray we have seen our last political speech.
May our denominational meetings be only about the mission of Christ.
Ed Stetzer holds the Billy Graham Distinguished Chair of Church, Mission, and Evangelism at Wheaton College, serves as Dean of the School of Mission, Ministry, and Leadership at Wheaton College, is executive director of the Billy Graham Center, and publishes church leadership resources through Mission Group.
[1] https://www.cnn.com/2018/06/13/politics/vp-pence-speaks-to-southern-baptists/index.html?utm_term=link&utm_content=2018-06-13T22:11:05&utm_source=twCNN&utm_medium=social
[2] Even when politicians spend time focusing on good deeds done by Southern Baptists, their focus always ends up coming back to what they know best, politics. In 1991, President George H. W. Bush addressed the SBC. After lauding the SBC for their acts of compassion, evangelism, and spreading religious freedom, he turned his speech into a presentation of his policies, including vouchers for child care, pushing for school choice, and a crime bill. None of those are bad policies, per se, but they have little to do with King Jesus and everything to do with President Bush. For a transcript of the speech, see http://www.presidency.ucsb.edu/ws/index.php?pid=19664
The Exchange is a part of CT's Blog Forum. Support the work of CT. Subscribe and get one year free.
The views of the blogger do not necessarily reflect those of Christianity Today.