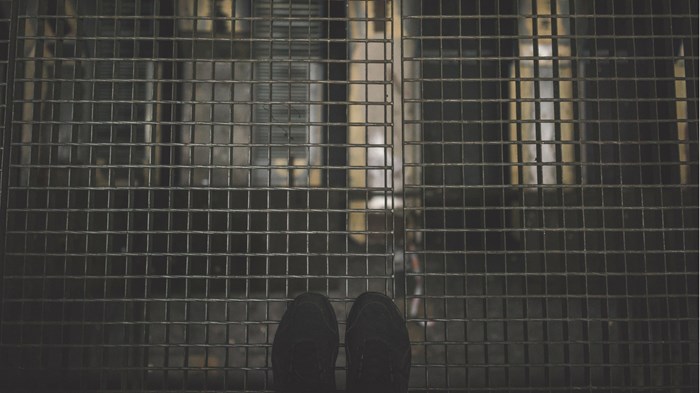 Image: by Martin Dörsch on Unsplash
"What do you want to do when you grow up?" This is the classic question to young, aspiring, and hope-filled teenagers.
However, for a high-risk young person this question feels foreign, perhaps even outrageous.
For these teens, their focus is on the next 24 hours. Surviving until tomorrow is often the extent of the Dream for high-risk young persons when all they can think to do is hustle to meet their most basic needs. They sell drugs to help a struggling mom pay rent, shoplift to provide dinner for hungry younger siblings. They simply have no capacity or inclination to think about longer term plans or dreams.
In this America, there are no positive adults, no horizon-expanding opportunities to see the world through a different vantage point. This isn't Hollywood; there is no Morgan Freeman or Hillary Swank to swoop in and transform their difficult circumstances.
This is life in Survival Mode, until the system catches up with them.
This evening nearly 80,000 of these young people spent the night in a locked facility in the United States: 54,000 are in youth prisons or other out-of-home confinement; 20,000 in juvenile detention centers, 4,200 youth are in adult jails or county lock-ups; and 1,200 youth are in adult prisons serving a long-term sentence.
Most of these young people aren't public threats nor have they committed violent crimes; however, in a punitive juvenile justice system, many times kids serve the time regardless of the crime. Without intentional intervention from caring, committed adults, the vast majority of teens will be re-incarcerated within two years of their initial release.
A Desperate Need of Positive Christian Relationships
Enter the Body of Christ.
Young people in the system believe that life has no purpose. Their view of God, if he exists, is of someone who left them to fend for themselves, or who is angry for the bad choices and decisions they made.
High-risk young people desperately need positive Christian adult relationships. Most are raised without two reliable parents, and more adults have come into and out of their lives than they can count. Consistent Christian adults have the opportunity to be significant change agents in the lives of these young people, speaking truth while modeling the amazing unconditional love of Christ for them!
Yet the most significant challenge for high-risk young people in the juvenile justice system is what happens once they are released and they transition back home. Fostering the authentic, Christ-sharing relationships that began inside a facility to outside the system is crucial for long-term transformation in the life of that young person.
In fact, statistics show that without intervention, as many as 85% of incarcerated juveniles (stats vary by state, and there is no national databases) will return to detention. However, when a youth is paired with a consistent and caring mentor, that recidivism rate drops dramatically to, in some cases, less than 25%. One person in the life of a teen can make that much difference—and forever alter the course of that child's life.
Youth For Christ in the Juvenile Justice System
YFC's Juvenile Justice Ministry (JJM) is the largest national ministry reaching young people in the U.S. juvenile justice system, with a presence in over 175 juvenile facilities. More than just a weekly Bible program, YFC JJM's programming runs multiple days a week with a variety of relevant and positive activities and opportunities to develop authentic, Christ-sharing relationships between adults and teens.
YFC JJM has launched the "1280 Project" as a means to connect with local churches and other like-minded partners to launch effective ministry in every juvenile detention center across the country and to remain engaged with young people once they are released. YFC JJM stands ready to equip, enable, and empower the local church to make a long-term impact for high-risk teens in local communities.
Our dream is to recruit, equip, empower, and inspire the church to minister in Christ's name. and connects us to the very heart of Jesus. Join us. Join him.
Eric Kelly is National Director of Juvenile Justice Ministries for Youth for Christ USA.
The Exchange is a part of CT's Blog Forum. Support the work of CT. Subscribe and get one year free.
The views of the blogger do not necessarily reflect those of Christianity Today.