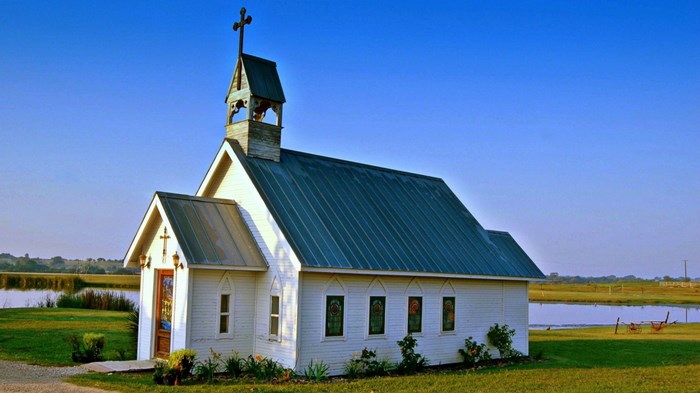 Image: via Creative Commons
I accepted my first pastorate in 2004 at First Baptist Church in Castroville, TX as a 25-year-old recent seminary graduate. I had not given much thought to leading revitalization throughout my studies, but I found myself leading a church that was still in the process of healing from previous hurt.
They were suffering dysfunction, and decline.
As a new pastor, I did what I thought was best, and that was to thrust myself fully into pastoring by working hard, not being above any task, and doing whatever I thought needed to be done. In many ways, I thought I was being noble, but in reality I was trying to pastor in my own strength and was keeping others from serving.
The result was that I was on the cusp of burnout, and I was disillusioned that revitalization was not happening the way I wanted and in the time I expected. This was humbling because my approach to life and work had provided a degree of success and recognition during college and seminary, but was not working in the church. Then, God graciously brought people into my life who guided me to healthier ways of leading and challenged me to grow in certain areas.
One of the areas of growth was that God led me to step out in faith by providing a vision of the church getting out of debt with the goal of the church calling a youth pastor once the church got out of debt. At the time, the church still had around 15 years on the note, so we set the goal for five years to get out of debt and call a youth pastor. Because the church had limited resources, the goal of five years seemed impossible to me.
But the church had the faith to trust God.
As soon as we stepped out in faith, God began to provide for us in ways I could never have imagined. For example, a predominately African-American church in San Antonio sent us—a predominately Anglo and Hispanic church—a check for a couple of thousand dollars to help us pay off the debt after hearing about our vision. This was just one of many examples, and it was encouraging to see all the ways God provided.
A year or so after the church approved the vision, I was called to a new church. Nevertheless, the church continued with the vision, and my successor and friend, Jim Heiligman (currently pastor of First Baptist Church in Bryan, TX) took up the vision and led with it. Four years after casting the vision, Jim invited me back to attend the Sunday service where the church celebrated getting out of debt.
Getting out of debt in five years seemed like an impossible, but bold goal; God provided more than enough for church to be out of debt in four years. This was a big win for the church and was a part of season of dramatic renewal and growth under Jim's leadership.
Out of this experience I learned some important lessons that I hope you will find helpful:
First, the church is God's, and we must depend on him for everything. I hoped God would bless my efforts at trying to lead self-sufficiently. I had to learn – and am still learning – that God works through people and churches who depend on him. God did his greatest work of renewal in my first church in an area I had no control: in what people gave and in how the financial resources would come in to pay off the debt. Being humbled by God was not easy, but it was good. I can now look back with gratitude for God's humbling work in me. He taught me dependence.
Second, church revitalization rarely happens quickly, and therefore we must pastor with a long-term vision in mind. When I began my first pastorate, I was hoping the dramatic renewal and growth would happen under me. Instead, it happened under my successor.
Looking back, it is helpful to see that each person and event played a role in God bringing revitalization. As I think about pastoring now, I think not only about my time as pastor, but how God will work through the pastor(s) who will succeed me. Not only that, my prayer is for God to do greater things after I leave a church than when I was there. There is something deeply satisfying to see what God is doing at a previous church under a new pastor and know you got to play a small part.
Third, people respond to vision and not just need. In leading the church to get out of debt, I learned it was not enough to tell them of the need to get out of debt. They knew this, but it was not going to motivate them to get out debt. It was only when the need was connected to vision (get out of debt for the purpose of calling a youth pastor in a five year time frame) that there was response.
Finally, God generally recourses when churches step out in faith. I wish God had provided some of the amazing gifts before we stepped out in faith to get out debt, but God had his own plan to show his greatness. It was when we stepped out in faith that God began to provide. It is always scary to step out in faith, especially when leading a church, but it is faith-encouraging to watch God work when a church steps out in faith with the full knowledge that no one knows how something is going to happen or be resourced.
Ed Stetzer holds the Billy Graham Distinguished Chair of Church, Mission, and Evangelism at Wheaton College, serves as Dean of the School of Mission, Ministry, and Leadership at Wheaton College, is executive director of the Billy Graham Center, and publishes church leadership resources through Mission Group.
The Exchange is a part of CT's Blog Forum. Support the work of CT. Subscribe and get one year free.
The views of the blogger do not necessarily reflect those of Christianity Today.