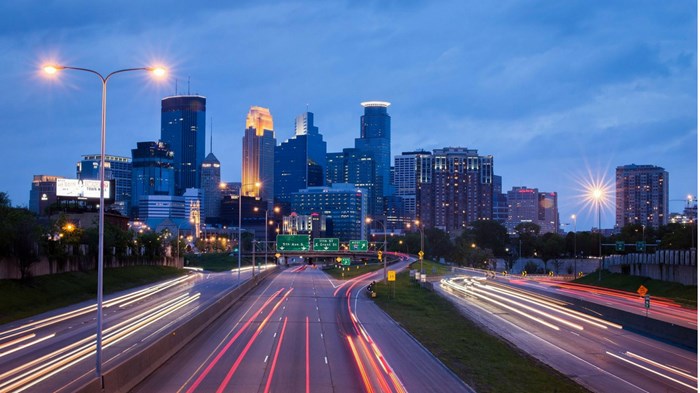 Image: via Creative Commons
Ed:Tell us more about Together 2018. What is it, and how can people get involved?
Nick: We believe there's a generation, with 18-20-year-olds at its center, that is experiencing a new movement of Jesus. So, we started to call Together the "Together Generation."
Together '16 was around the national mall. Together 2018 will be down in Dallas/Ft. Worth, and in 2020 it's likely we'll be back on the national mall. In and around these big events, there are these waves that happen. We believe the events are propelling this ongoing movement, bringing in voices and resources and tools, pushing it forwards until Together 2018. We expect Together 2018 to be a historic partnership with Cru, InterVarsity, YWAM, and other organizations.
The big emphasis of the event is evangelism and discipleship, and trying to equip a generation to move closer to Jesus. We're trying to reinforce the idea that when I move closer to Jesus, it's always a step closer to people who need Jesus. They're not two different steps. God is always inviting us to take the next step towards him, and every step towards him is a step closer to our neighbor, because that's where Jesus is.
We're trying to get a generation to see that their lives are influenced by the gospel, and to encourage them be influencers for the gospel. So Together 2018 will be very focused on putting influencers and different versions and expressions of the Christian walk on the platform – business leaders, creative evangelists, missionaries, church planters, pastors – so that people can see themselves on the platforms.
We will also have digital resources. We're building out a discipleship platform for the purpose of trying to equip these kids to go peer to peer, face to face, one on one. We want to see each person equip somebody, go on multiplying, and then find somebody else to equip. We want to get the simple multiplications.
These big events are great, but we really see it as just for the fuel, and hopefully the catalyst to get us into the trenches—in our classrooms and our coffee shops, back on the university—seeing people going deep in their walk with Christ, committed to the Word of God, and unashamed of the gospel.
We've got great speakers again, but we're really hitting hard on justice and some of the hot button issues. We have people like Dr. John M. Perkins, Eric Mason, Tony Evans, and Priscilla Shirer to name a few, and then also a number of the different worship movements, such as Hillsong Worship, Lecrae, and Jesus Culture. So we're going to have worship and then some intentional tie-ins to evangelism and discipleship training.
The inspiration for us, even when we started 2016, was a gathering in 1972 where Billy Graham and Bill Bright rallied at an event called Explo to train and equip 100,000 teenagers and college kids. We're praying that this 2018 expression can re-dig those wells. We're in Dallas, which is where they were. We're trying to have a lot of the same expressions and are going to have a lot of similar voices, people like Paul Eshleman and Josh McDowell.
We want to equip a generation to use every avenue they have to be gospel influencers and lead others to Christ.
Ed: I love the connection between Together Generation and Explo '72, which was a game changer for evangelicals. Is your hope that Together 2018 will be that very kind of thing?
Nick: When we did Together 2016, it was really about obedience. Even when we would pray, we would talk about this spiritual greenhouse effect. In science class, the greenhouse effect is that if you have all of these right variables, things are going to grow. In my mind, I wondered if we prioritize prayer, preaching of the word, and worship, and we really try to get young people there who are hungry and expectant, and if we try and download a vision for their life and ministry, what could God do?
That was our prayer. We wanted to promote God's word. And we saw those prayers answered. We had 80,000 people start and complete a Scripture engagement plan after that. The biggest thing that we were just hungry for was to see God marking a generation. I think all of us look back at our lives and have transformative moments where it's we think, That was when God spoke to me. That's when I had a glimpse that God's bigger than anything that I have ever experienced.
Our prayer is that 2018 would be one of those moments. Multiplication needs to be the mark of effective ministry for all of us. It can't just be for preachers and people on the platform. I am praying for the most introverted kid to catch a vision for the fact that he or she has the Holy Spirit and the word of God, and that's there is somebody in his or her life that he or she can go through God's word with, even if it's a peer. Oftentimes, we push discipleship and talk about it, but I don't think most of our leaders have been discipled. So it's really hard for young people to find somebody to disciple them, because I don't think most pastors or leaders were discipled.
You can't program discipleship. The Bible is our manual; the Holy Spirit is our guide. We want to put good speakers and good expositors on the platform, but ultimately the goal is for those kids to catch a vision.
I wasn't around during Explo '72, but a lot of the people who have funded some of the ministries I've done were teenagers at Explo '72. Or a lot of the people who have mentored me were college or seminary kids at Explo '72. That event had an impact on their lives that has directly impacted my life. I am praying for that to come out of Together Generation.
We have too much silo-building in the church today. And we need each other. The need is bigger than any of us can handle. We need revival; we need the third Great Awakening. I don't care how it happens, or whose voice is used to do it, I just know that our nation is in desperate need of Jesus. It is my hope that Together Generation can be a part of that happening. I'm not saying our way is the best or only way, but it's one way. So we're going for it.
Ed: I see God raising you up as a key leader for this engagement, and the next generation of ministry and more. How can we pray for you and for the Movement, and how can people get engaged and involved?
Nick: The more we can mobilize our young people, the better. I would encourage people to hop online to togethergeneration.com. Plan to be there if you're a parent of teenagers or college kids, or you're a youth worker, or you're a pastor, or you're coming to learn how to engage more with the next generation, or you're bringing a busload of kids. It's free. You can camp out at the NASCAR track, and so people will be bringing campers and tents, RV's, whatever. For those that can't, connect with us online on social media.
In the days before Together, we're going to be having a relaunch of the Mission America Coalition, which we're rebranding as the Table Coalition. Jesus gathered his followers around the table and unleashed them to change the world. We want to emphasize and commit to that same gospel relationship in action. I would love to get with other leaders and pray for revival and continue to link arms.
I don't think there can be enough of us trying to blow the trumpet for unity, collaboration, and gospel action. I want to be with others who aren't content to do things on their own, and who want to think outside the box. I don't want to err on the side of just evangelism, or just discipleship, or just justice, or just prayer. I think we need it all together. We need the whole ministry of Jesus. We need to unite across lines. We need generations coming together. I think we need divine intervention, and so let's seek him.
Ed Stetzer holds the Billy Graham Distinguished Chair of Church, Mission, and Evangelism at Wheaton College, serves as Dean of the School of Mission, Ministry, and Leadership at Wheaton College, is executive director of the Billy Graham Center, and publishes church leadership resources through Mission Group.
The Exchange is a part of CT's Blog Forum. Support the work of CT. Subscribe and get one year free.
The views of the blogger do not necessarily reflect those of Christianity Today.