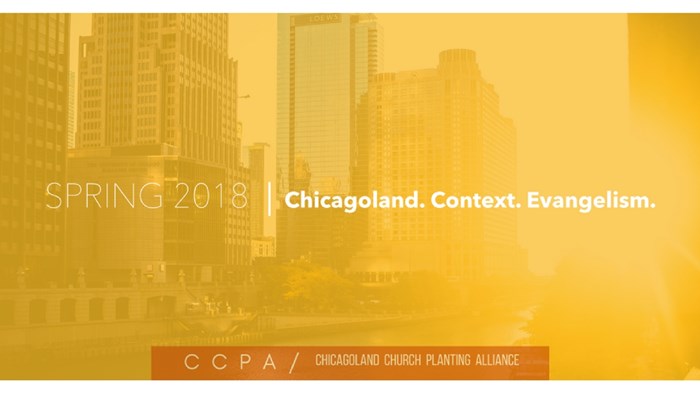 I remember as a child taking Saturday day trips with my parents, driving from the Quad Cities to Chicago and being enamored by the sheer size and diversity of the city. My dad knew some families who helped start an Alliance church in the city and we'd visit them on occasion.
But, honestly, it was the shopping and restaurants in Chinatown that made the two and a half-hour drive worth it for me!
Chicago presents a unique context for evangelism and church planting that really doesn't exist anywhere else–at least on the same scale. From the Great Chicago Fire that led to the building of the world's first skyscraper to the Great Migration that's linked some its neighborhoods to Mississippi for a generation, Chicago challenges church planters to thoroughly exegete the culture and ask what it means to evangelistically engage this urban sprawl.
My family was a part of a wave of immigrants that settled in the surrounding areas of Chicago. And almost 40 years later, organizations like World Relief Chicago continue to resettle refugees and immigrants all over Chicagoland. Today, one in seven residents of the state is an immigrant, while over 20 percent of all Chicago area business owners are also immigrants.
What also make Chicago a unique opportunity for evangelism and church planting are its rich history of social activism, its large university population, and the global influence it has on commerce, education, and culture. It's nearly impossible to plant a church that's Kingdom-minded and properly engaging with the gospel without considering these things. At least it's ill-advised.
The renowned missiologist, Dr. Paul Hiebert, who was a professor of mission and anthropology at TEDS near Chicago, taught us that while we need to exegete Scripture, we also need to exegete the culture if we are to effectively impact the heart of a people with the gospel. He called it critical contextualization. Hiebert writes, "In each culture, Christians face new questions for which they must find biblical answers."
That's why on April 10th, the Chicagoland Church Planting Alliance (CCPA) is hosting its Spring 2018 gathering called Chicagoland. Context. Evangelism.
While we can learn important principles about effective evangelism and church planting from any context, it'll take ongoing gatherings and trainings like this to really nuance what it means for the Gospel to truly impact metro Chicago–both the heart of its people and the unique social issues it faces.
CCPA's Spring 2018 gathering is geared for church planters and any leader looking to raise the evangelistic fervor and cultural engagement of their church or organization.
Our speakers will share stories and experiences and to help you think through what effective evangelism looks like in the context of Chicago.
OUR SPEAKERS
PACO AMADOR
NEW LIFE CHURCH LITTLE VILLAGE LAWNDALE
Paco came to Chicago for training at the Moody Bible Institute. In 1990, he visited the Little Village neighborhood for the very first time and immediately fell in love with the community. A few years later he moved into the neighborhood. Prior to New Life, Pastor Paco was a missionary in Spain, worked at Lawndale Christian Health Center and taught elementary school for nine years. In 2005, he was called into full-time ministry as the pastor at New Life Little Village.
STEVEN NICHOLSON
VINEYARD CHRISTIAN CHURCH OF EVANSTON
Steven founded Vineyard Christian Church of Evanston, a multi-ethnic church with locations in Evanston and Chicago. Vineyard Evanston has a strong ministry to the city's marginalized and under-resourced. It's also planted sixteen churches. Steven has been a church planting leader for several decades and has helped the Vineyard develop national church planting strategies.
ED STETZER
EXECUTIVE DIRECTOR OF THE BILLY GRAHAM CENTER
Ed holds the Billy Graham Chair of Church, Mission, and Evangelism at Wheaton College and serves as Executive Director of the Billy Graham Center. He has planted, revitalized, and pastored churches, trained pastors and church planters on six continents, holds two masters degrees and two doctorates, and has written dozens of articles and books.
We're also hosting a panel moderated by Ashanti Pettaway on Evangelism, Justice, and Community Engagement. Our panelists include:
TANYA FRANKLIN
EXECUTIVE DIRECTOR OF REBORN MINISTRIES
Reborn Ministries is the outreach vehicle of Reborn Community Church. Together, both entities work to transform the lives of impoverished people in Garfield Park.
DANIEL HILL
RIVER CITY CHURCH AND AUTHOR OF WHITE AWAKE
River City is a vibrant, multiethnic church in the Humboldt Park neighborhood of Chicago, and their vision is oriented around the 3 pillars of worship, reconciliation, and neighborhood development.
KIRSTEN STRAND
Community 4:12 is the compassion and justice ministry of Community Christian Church which addresses educational, economic, and cultural differences and inequalities between affluent and under-resourced communities.
ERIC RIVERA
LEAD PASTOR OF THE BROOK CHURCH
The Brook is a diverse and multi-ethnic church in Chicago's northwest side Montclare neighborhood. Through their Real Communities groups, they engage and serve the needs of their neighborhoods.
If you're a church planter pastor/leader or someone who wants to increase the evangelistic fervor and community engagement of your organization, you're invited to join us for CCPA this Spring. Register now!
Also, don't miss the 2018 Amplify Conference also hosted here in Chicago, June 26-28. You can find out registration information and watch sessions from the 2017 gathering.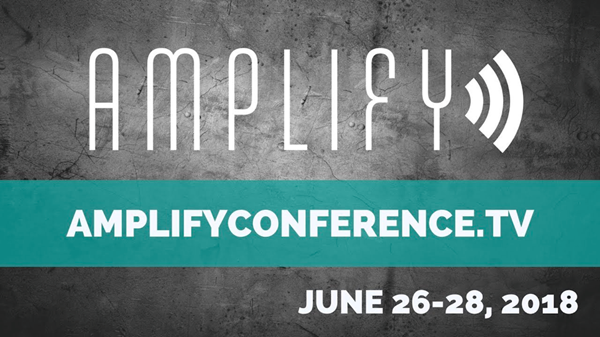 If you lead a city-focused network, we'd love to hear what you're doing to equip church plants to engage their community evangelistically in both word and deed. Contact me at: daniel.yang@wheaton.edu
Daniel Yang is the Director of the Send Institute at the Billy Graham Center at Wheaton College. You can follow him on Twitter and his personal blog.