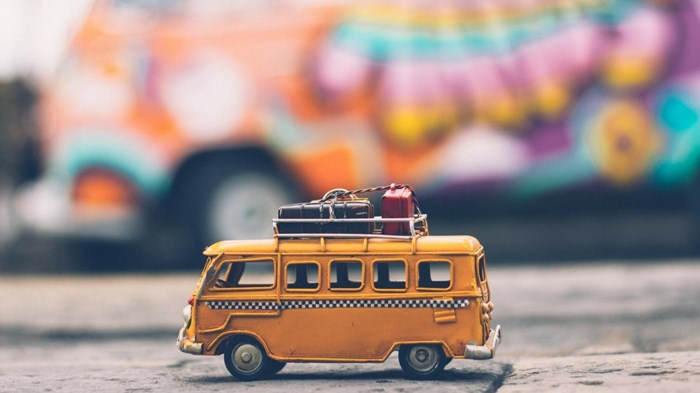 Image: Pexels
I drive a minivan during the winter in Chicagoland. Last week, on a sleet-filled day in the grocery parking lot, I pulled the sliding door handle. In dismay, I found that the door was frozen shut. This was the third time this month this had happened. So I tried harder. And harder. Finally, I gave it one last yank. Next thing I knew I was flat on my back with a broken door handle in my hand.
We have all experienced open and closed doors in our Christian life. But how do we know when a door is really shut? How hard should we pull?
Certainly, sometimes in my life I have wanted to give up on a closed door. I recall the difficulty at finding the first church after seminary at which I could serve. Months passed and I began to doubt my call to ministry because all the doors seemed shut. As I was passing for one of the last times besides the "opportunity board" at the seminary, I saw an advertisement from a church in Greece.
After all the closed doors, this one felt wide open. Once there, we felt God's hand on the ministry as we served that church in Athens.
What do you look for in closed and open doors so that you don't end up flat on your back with the handle in your hand? I think there are ways we can be sure that a door is shut or open.
First, remember that the call God has given us will likely require intensive perseverance.
Consider that everybody around William Carey questioned his desire to go to India as a pioneer missionary. In one ministry meeting those around him actually said, "Young man, sit down; when God pleases to convert the heathen, he will do it without your aid and mine." The minds of the resistant need to be carefully challenged, so Carey persevered by writing a book about the need to push open the door to converting the lost. And then he went to India with eventual success in planting missions. He persevered.
Second, remember that open and closed doors are often group efforts.
Acts 13:1-5 is a great example of the group effort between the Holy Spirit, the leaders of the church, and the two who were to go through a new door of ministry, Paul and Barnabas. The Spirit called. The leaders responded. The church sent out.
It is a picture-perfect example of a clear open door. Yours might be more messy. But seeing the coincidence of Scripture, the Holy Spirit, and good counsel from mature believers is a pretty safe direction.
As a caution here, I would say that some closed doors are screen doors, with plenty of breeze, perhaps a nice view on the other side, and easy access. But they are closed, nevertheless. There have been times in my life that it just took a little push to open the door, but it was not right according to Scripture and to those best counselors around me.
One of the most painful choices of my life happened when all counsel pointed to not take a door that seemed open. I took the door nevertheless because it was so easy to open. In the end, the counsel that warned me was proven right. And there is much pain as I look back on that decision.
Third, know that some doors have windows.
What I mean by this is that some closed doors have a really clear view of what might be on the other side. They are a bit like the screen door. But the counsel and direction is not so clear to press in or to move on. In this case, I recommend sitting by the door for a while and judging what God is affirming and confirming in your heart. Perhaps it is a life decision such as adoption, or a move to another region, or an assumption of a significant ministry commitment.
If it is not quite clear, sit and look at what you might see on the other side. Weigh what might be felt if you pass the door by. And weigh the costs that you can see if you persist in pressing to open the door. Sometimes we do not tarry and wait on God enough for the door to remain closed or to clearly open.
Fourth, know that struggle can be a good sign that the door is open.
Paul heard from the Lord that struggle was a good sign (1 Cor. 18:9)—especially since he had already passed through the door. Perhaps he was tempted to turn back or to wonder if he really had been meant to pass through. Take spiritual struggle, the need to grow, and the hard work of perseverance as a strong sign that you took the right door.
But, it is hard at this point in the process.
Fifth, know that when things start breaking, the door is probably closed.
I counsel many who feel called to ministry. Some have pushed the desire to be in ministry so much that their family is breaking, they are irrecoverably into debt, or they are breaking important vows that they have made in their heart. When the handle breaks, it is best to stop.
Perhaps ask God to open a window. Or try other doors in a different area. But don't persist when important things break. Now I cannot open the door of my car. I found that it will be easy to fix the door when I get the time. But a broken family is difficult to mend. So stop when important things start to break.
Finally, trust that when you have to break in, the door is closed.
A similar kind of breakage hardly goes without mentioning. But I will mention it anyway because our culture is so focused on discovering a destiny and following it no matter the cost. Simply put, there are doors that are never meant to be broken down for the Christian.
Many of these doors relate to money, sex, or power. You know what temptations drive you to the wrong door. I have advice. Buy a padlock and stay away from that door even if you have broken it down in the past. Create a safe zone.
When I fell with the broken handle in my hand, I injured my elbow and my pride. Quickly, I looked around to see if anyone had observed my mistake. I was embarrassed. But I had learned a lesson that will hopefully last me a lifetime.
Dave Pederson is Associate Director of Missional Initiatives at the Billy Graham Center at Wheaton College.