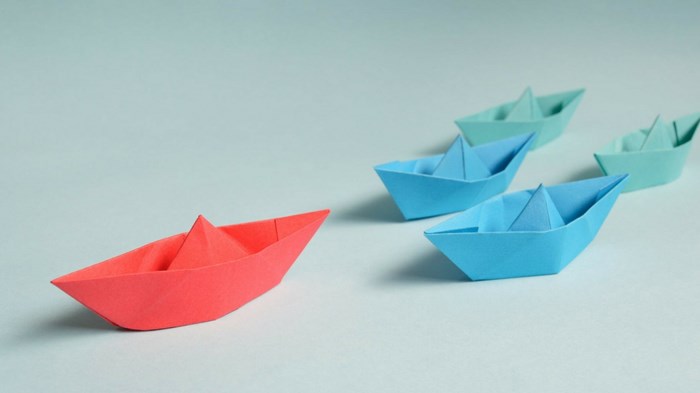 Image: Pexels
Eighteenth-century pioneer of missional theology, Nicolaus Zinzendorf, once quipped, "Preach the gospel, die and be forgotten." Zinzendorf accurately describes the posture of the missional leader.
We don't need celebrities that dictate to us what our ministry should look like. We don't need trends to which we conform our personality. Instead, our ministry must be formed around the principle of John the Baptist: "He must increase, but I must decrease" (John 3:30).
We need to approach leadership with Christ-like humility and pursue the noble labor of gospel ministry. We need to preach faithfully the gospel and be forgotten as the church flourishes and magnifies her Savior and Head, Jesus Christ.
But gospel ministry is filled with temptations and pitfalls that divert our focus from God's self-directed mission to personal amusement and self-gratification.
In order to keep God's glory and calling central, the missional leader must intentionally cultivate biblically-shaped leadership and the gospel-structured mission. These two elements are not boxes to cross off on our missional checklist, but the integral structures that define and feed our mission.
These two foundational ideas must interplay off each other as they inform our core understanding of mission. The biblical shape of our leadership more clearly defines the scope of our mission. As our gospel mission is faithfully lived out, our leadership becomes more finely contoured to God's calling. The result is a faithful ministry that develops a future generation forged by a passionate pursuit and commitment of mission.
The Shape of the Leader
The Apostle Paul wrote to Timothy, "But as for you, exercise self-control in everything, endure hardship, do the work of an evangelist, fulfill your ministry" (2 Tim. 4:5).
Our shape as missional leaders must flow from the transforming power of the gospel. We neither promote our own agenda, nor look for praise in our apparent success. But we are zealous to make Christ known to all people in every context. We glory in the faithfulness of God as he fulfills his promises to redeem as many as call upon his name.
We must be committed to making disciples who are mobilized for missional engagement. This comes as we are pruned and shaped by the gospel and then in turn begin the process of shaping those in our charge. We must prepare ourselves by being deeply rooted in the Word of God and spreading truth, hope, and peace.
The result is training the next generation of biblically-shaped leaders so that the mission of the church advances and we can pass into obscurity having done the work of the good and faithful servant.
The Structure of the Mission
Mission is everything that the church is sent to be and do in the world. This definition assumes that God initiated the mission of the church and continues to direct it. As Jesus was sent by God, so Jesus sent the disciples who formed the church. The disciples in turn raised up, trained, and sent followers so that the message of the gospel would spread. As a result, the mission is expanding across the world to this day.
I recently read an article in Entrepreneur Magazine entitled "4 Essentials for Making Your Company Mission Thrive." This article states:
"When faced with the day-to-day responsibilities of running a company, even the most experienced business leader can lose sight of the company's mission. Over time, a company can forget its core values and remain too focused on surviving in today's competitive environment. Simply having a set of words on a plaque that hangs on the wall or used as a tagline on your website is meaningless unless they are brought to life and become part of the fabric of the company. And it all starts at the top."[1]
The same principle applies to our churches. If we are going to keep the mission the main thing, then we need to have genuine missional imperatives that impact our leadership development, preaching, and community group curriculums and reinforce the God's mission through the church.
Simply having core values on our webpage and in our support raising appeals does not mean we are keeping the mission as a core focus. Mission must be interwoven into the fabric of all the structures of the church. These structures must serve to instill Christ's mission into the heart and soul of each member and leader until it becomes the very DNA of our culture.
Paul charges Titus, "The reason I left you in Crete was to set right what was left undone and, as I directed you, to appoint elders in every town" (Titus 1:5).
As leaders in the church, we must be careful to not move away from our missional function, where Christ is at the center as we engage the community. The danger is to slip into a performance-based drill where Christ is no longer the focus and we are left with performing daily self-centered rituals.
Dr. Manny Ortiz once wrote:
Because the planting of churches is both means and end, both goal and instrument, growth is to be measured in numbers and more. It is to be measured also by their participation in bringing about of a new order, in establishing a community of love, and struggling for justice and peace as an anticipation of the ultimate revelation of God's kingdom.
When our mission is structured by our calling as disciples of Christ and servants of his people, we will be freed from the demands of worldly success as the glory of God is reflected through his work in us.
Do you see how these pieces begin to fit together? The shape of the leader is the structure of the mission and vice versa. As we grow in godliness, God's mission becomes our mission. As we keep God's mission as the ultimate goal, we are more and more conformed to the image of Christ.
Forging Future Generations
I have seen many church planters desire to teach the core value of keeping Christ's mission central. However, these same churches eventually redirect from being missionally and intentionally aggressive to becoming passive and missionally complacent as they grow larger. They become disconnected from reaching the neighborhood and region in which they were sent.
Intentional and aggressive missional engagement must define the entire life of the church from planting to maturity. The leaders must seek to assure the mission is continually at the core of the church's focus, even beyond their own time serving. This takes the vision beyond our immediate circumstances and invests in subsequent generations, including those not yet born.
This is not a top-down paradigm. All who are mature disciples of Jesus must take ownership of the comprehensive growth of the missional culture. This is challenging as it will cost the leader many long nights, countless hours, deep stress, frequent disappointments, and frustrating disagreements with congregants and other leaders.
We must instill commitment to the biblical picture of missional living and not cave in when times get difficult, stressful, or challenging.
Keeping the mission the focus causes us to continually reconsider our denominational affiliation, our financial supporters, and our networks. If these institutions don't share our commitments to gospel mission, then we must be willing to sever all ties for the sake of building and modeling commitment to God's mission.
Our Lord Jesus modeled this on the cross while bleeding out and dying for our sins in Luke 23:35-43. Jesus endured mockery and rebuke from the soldiers, the onlooking crowd, and even the other criminals being crucified with him.
His commitment to the Father's mission was to stay on the cross regardless of the mockery, shame, and pain. Jesus sought to live and die for the sake of the transforming gospel for every future generation.
Our calling will take us to crossroads where we will be required to make on-the-fly decisions that will reflect the very foundations of our shape and structure. Distractions like social media, branding, locations, politics, finances, and more will vie for your allegiance.
Are you prepared as a gospel-shaped leader to lose financial support for the sake of faithfulness to your missional call? Will you be surprised when you are booted from your building because you are unwilling to waver from God's mission?
Missional leadership is a lofty task in the great commission. May God's mission shape us as leaders so that we keep his mission as our ultimate goal.
[1] https://www.entrepreneur.com/article/242490, Bruce Cazenave • Guest Writer
Doug Logan serves as Lead Pastor of Epiphany Camden. Doug and his wife Angel have been married since 1996 and have three adult sons and three grandchildren. He is ordained Teaching Elder in the Presbyterian Church in America (PCA). Doug served at both 10th Presbyterian and Epiphany Fellowship before planting EFC. Doug is an Executive Board Member of Acts 29 and is also a Founding Board Member of Thriving. Doug holds a MAM from Capital Seminary & Graduate School. Doug is the author of the book, On The Block: Developing a Biblical Picture for Missional Engagement.
We hope this article has helped you grow as a leader. I've created a resource to help you grow as a leader, Strategic Leadership for Ministry & Mission. Session 1 is free.
The Exchange is a part of CT's Blog Forum. Support the work of CT. Subscribe and get one year free.
The views of the blogger do not necessarily reflect those of Christianity Today.