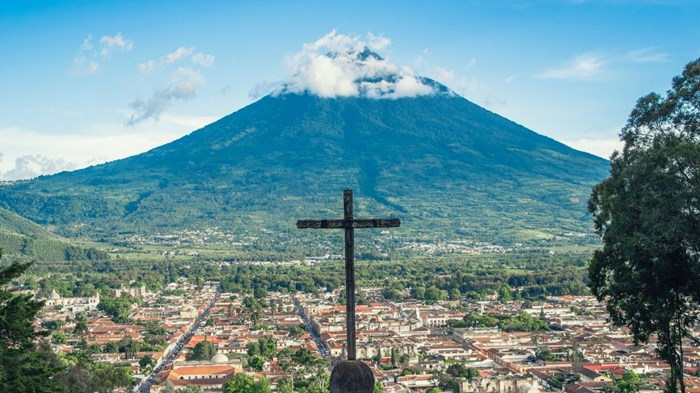 Image: Pexels
Ed: Why did you write this book?
Craig and Dwight: It is our assessment that two great unravelings are occurring in America at the beginning of the 21st century. The first is the continued unraveling of the Enlightenment project that over several centuries provided for a 'can do' optimism and expectation of progress within U.S. culture.
The erosion of confidence in the country's ability to manage successfully its future in making life better for all is dramatically diminishing or being challenged by emerging generations.
The second is the continued unraveling of the 'churched culture' built upon the expectation that the church was to have a major role to play in shaping the cultural ethos and providing moral values for shaping life. This expectation was inherent within the European tribal Christian faith traditions that immigrants brought to the colonies and which eventually became Christian denominations in America.
There are many factors contributing to these two unravelings which are laid out in the book in detail. For example, changing immigration patterns and the overall composition of the population, declining influence of the Christian faith in society, membership decline or plateauing of growth in the majority of denominations, the rise of the majority church in the Global South, the increased polarization of society, etc.
While Christianity in America has undergone at least four major transition phases over the last 400+ years, what is important to understand is that the present and fifth transition is a type of 'change in kind.'
The church in America is now undergoing a major deconstruction of its historical identity and its organizational and institutional systems. This is requiring it to learn a new grammar for being the church. Learning this new grammar is primarily taking place on the ground in congregations that are seriously working to discern how to be led by the Spirit anew.
Ed: What distinguishes this book from other books, or makes it unique in its field?
Craig and Dwight: There is significant literature on American church history that focuses on telling the story of the rich diversity of congregations, denominations, and other church movements. There is also significant literature on missiology—one that focuses primarily on cross-cultural or foreign missions or on evangelism and local missions to home.
This book draws deeply from both of these literatures in explaining the emergence of the church in America by employing a missiological framework that starts with God's mission and the development of various public missiologies giving expression to the gospel. It is unique in making congregations the primary focus of the story as it examines the growth of and changes in denominations, developments taking place in the discipline of missiology, and the changing patterns occurring in theological education.
This is the first book of its kind to develop an explicit theological missiology for the church in America. It starts first with understanding God's mission in the world and then interacts seriously with the broad sweep of historical developments occurring in American church life, along with the present challenges facing the church in our ever-changing culture.
It offers a reflective critique of what has taken place as the church has sought to engage the complexities of various expressions of culture over time, and also is reflectively anticipatory of how the church might better discern the Spirit's leading in our present time so that it might participate more fully in God's mission.
Ed: What is a "theological missiology," and why a theological missiology for the "church in America"?
Craig and Dwight: A theological missiology starts by understanding that God is a missionary God who has a mission in the world—what is usually referred to as the missio Dei. This approach makes God's agency in the world the primary focus and understands that human agency in carrying out mission in and through the church is best cultivated by discerning the Spirit's leading in how to participate more fully in God's mission.
Instead of engaging in ministry by trying to define and carry out a mission of the church, this approach understands that God's mission has a church, making the discerning of God's mission and work in the world primary.
While Spirit-led discernment always calls for human judgement in the process, it is a judgment that seeks to seriously and carefully attend to what is happening in every particular context and setting.
The primary understanding of mission (or more accurately of "missions") that has guided the development of ministry by the church in America is that of foreign missions, which takes place somewhere else—usually in foreign cross-cultural settings. The historical development of the church in America typically assumed that the church already has domain in the U.S. context where the church has a privileged position in society.
Unfortunately, this has frequently led to the church developing and exercising public missiologies that were either over-contextualized or under-contextualized. For example, the colonial efforts to subdue and Christianize the Native Americans, the pacifying of enslaved African Americans by incorporating them into church life as second-class members, envisioning the exceptionalism displayed through a Christian America as an example to the rest of the world, the development of endless strategies to help make the church successful—church renewal, church growth, church effectiveness, etc.
This book examines and critiques all these public missiologies that were developed in the midst of a nation that has always been contested.
Ed: Who is intended as the audience for this book?
Craig and Dwight: There are several audiences that this book is intended to serve. First and foremost, the primary focus on local churches means that this book is written to help local pastors and congregations better understand the particular history and unique identity of their congregation as they seek to engage their specific local community. Our argument is that it is critical to examine and interrogate the specific historical development of one's own faith tradition and denomination in order to better discern how God might be working, or desiring to work, in their present context.
Second, this book is written to assist leaders and executives of regional church systems (conferences, dioceses, associations, synods, presbyteries, etc.) and national church bodies along with leaders of mission organizations to better understand the changes now occurring in American church life in light of the historical development of denominations rooted in the Euro-tribal faith traditions.
Third, this book is intended for academics, especially those involved in theological education in seminaries and schools of theology. Church historians, especially those that focus on America, will find the treatment of history of the church from a missiological perspective of the missio Dei to offer fresh insights into understanding how God has been at work in the American church throughout the centuries.
Missiologists, those teaching in intercultural studies, or those working in the field of evangelism and missions will find that this book offers fresh insights into how to think missiologically about the American church story and our present context. Those teaching in the areas such as church and society, cultural studies, or practical theology, as well as those supervising field work will find this book a valuable resource for enhancing a focus on discerning God's agency in carrying out ministry.
Finally, those teaching in DMin programs that work primarily with American church pastors will find this book to be a valuable companion to include in their curriculum.
Ed: How would pastors and congregations be helped by engaging this book?
Craig and Dwight: There are at least four ways that pastors and congregations will find this book to be helpful. First, it will assist them in learning to discern the work of the Spirit for developing congregational life and ministry. This is about cultivating practices of discernment that are both communal and individual.
Second, it will assist them to exercise this discernment to attend carefully to their local context by learning to listen carefully to those who are there. This practice is based on the premise that congregations are served by learning to rethink the gospel from the outside in. This is about more than identifying needs to be met. It is more about deep listening to discern where and how God might already be at work in their broader communities so that they can partner with what God is already doing.
Third, it will assist them to exercise discernment to attend carefully to their own congregation and its members in seeking to discover ways in which God is already at work in and through their lives. This helps them to better assess the present fit or lack of fit of church life with the community.
Fourth, it will help them to design and engage in new behaviors (or experiments) in seeking to join with God in their neighborhood. This is part of the work of learning a new grammar of local church life, one that is based on action learning—we behave our way into new thinking. This stepping out to engage in new behaviors within their local community will help congregations to news ways to discern and discover how to participate more fully in God's mission.
Ed Stetzer holds the Billy Graham Distinguished Chair of Church, Mission, and Evangelism at Wheaton College, is executive director of the Billy Graham Center, and publishes church leadership resources through Mission Group.